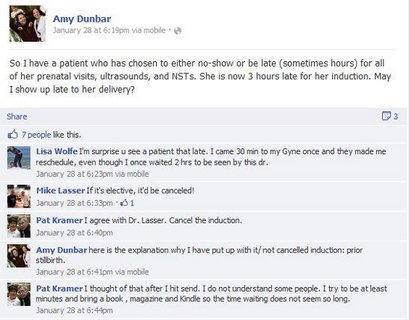 She should not be allowed to work with patients if she callously talks about them on her own facebook page... As a woman who has had a full term still birth if I found out my doctor was posting that information on her page and other doctors were joking about it I would go straight to the top of hospital leadership to ensure this doctor was fired.
More than 50 people have "liked" Tiedemann's post, but another commenter Kerry Ann Colombo defended Dunbar stating, that she is an "amazing" doctor who "bends over backwards" for her patients. "If someone is seriously THAT late to all of their appointments I think making a sarcastic remark on facebook is no big deal in the scheme of things!" Colombo wrote.
"Our physician leadership has already called Dr. Dunbar. Her comments were definitely inappropriate. We are also reviewing them to determine if they violated privacy issues, etc. That process requires a more thorough review, but we will determine the appropriate response as quickly as possible. In the meantime, know that our physician organization holds its members to the highest standards and strives to improve our service and clinical care through that process."
Related
Before You Go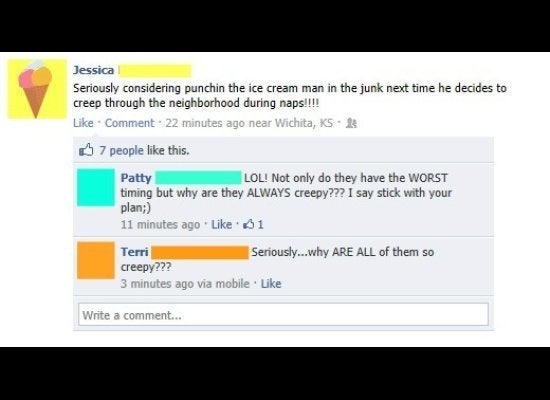 9 Things Parents Should Avoid Posting About On Facebook This Summer