In 2009, Los Angeles-based photographer Amy Elkins embarked upon a photography project titled "Black is the Day, Black is the Night." She did so by reaching out to seven men online, all of whom she'd met through a prison pen pal website. She set up a P.O. Box and began writing to each of them, sending letters from her then home in New York to California, Nevada, Georgia, Idaho, Texas and Mississippi.
All of her recipients had one thing in common -- they were all serving a life or death row sentence in maximum security facilities across the country, having been confined to the inside of a prison for anywhere between 13-26 years.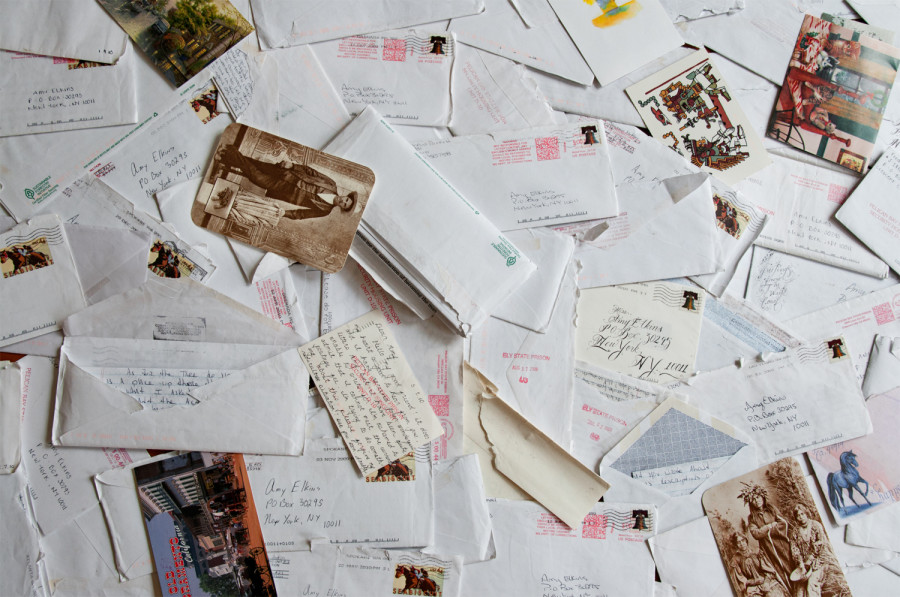 An Accumulation of Prison Correspondence
What began as merely correspondence soon transformed into a multi-media art project; a collaboration between Elkins and her pen pals. She started using their letters and the prisoners' personal information -- their age, location, sentencing and crime -- to construct disturbing, yet profound homages to men she'd never met, but with whom she'd formed a genuine connection. Mining their memories and experiences, she created composite photographs, sketches and readymades that reflect the change in identity and muddling of time that has eroded her subjects' lives. The project as a whole paints a dark and puzzling portrait of life on death row.
"On average these men spend 22 1/2 hours a day in solitary cells roughly six feet by nine feet; not only facing their own mortality, but doing so in total isolation," Elkins writes on her artist page. "I often wondered how that would impact one's notion of reality, of self-identity or even of their own memories outside of such an environment. Did they embrace the mind of a dreamer, the mind of a thinker or succumb to their bleak environment and allow mental, physical and emotional collapse? Did their violent impulses land them in an infinite state of vulnerability?"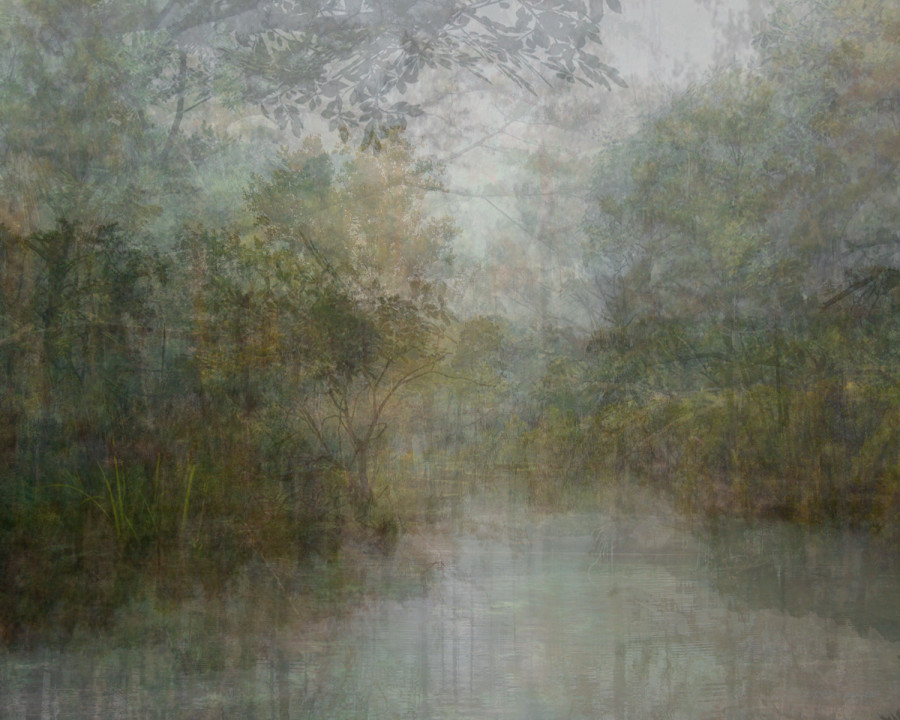 Thirteen Years out of a Death Row Sentence (River): A pen pal serving a death row sentence describes being baptized several years ago. The Father had to reach through the bars to touch him, even with such restrictions he remembers the touch as electric. Despite the act of the baptism he feared it wasn't good enough to save him. He longed to do a full submersion baptism in a river, like Jesus had. This image was constructed out of his description of the river he wished to be baptized in using appropriated images which were then composited to account for the amount of years spent in prison.
Throughout her nearly five-year long connection with the prisoners, Elkins sent copies of the artworks she produced to the men -- everything from deliberately corrupted image files (in which image quality decreases according the ratio of years spent in prison to years alive) to recreated objects like a bed sheet jump rope and a food tray bought on eBay. They would critique her results, occasionally sending art in return.
For example: "The landscapes in this project were created out of an exchange of questions throughout letters and then constructed out of many, many appropriated images," she explained to HuffPost. "The layering of images to create each final landscape depended on the time served by each individual I wrote with and was created surrounding places they described. The result is a fictional landscape that morphs and mutates as the years of their sentence pass."
As of 2014, she remains in touch with only one man, who has been in solitary confinement since 1995 for a crime he committed when he was 16. As for the others, one was released in 2010 at the age of 30, three eventually stopped writing, and two were executed (in Texas and Mississippi) "despite maintaining their innocence," Elkins said.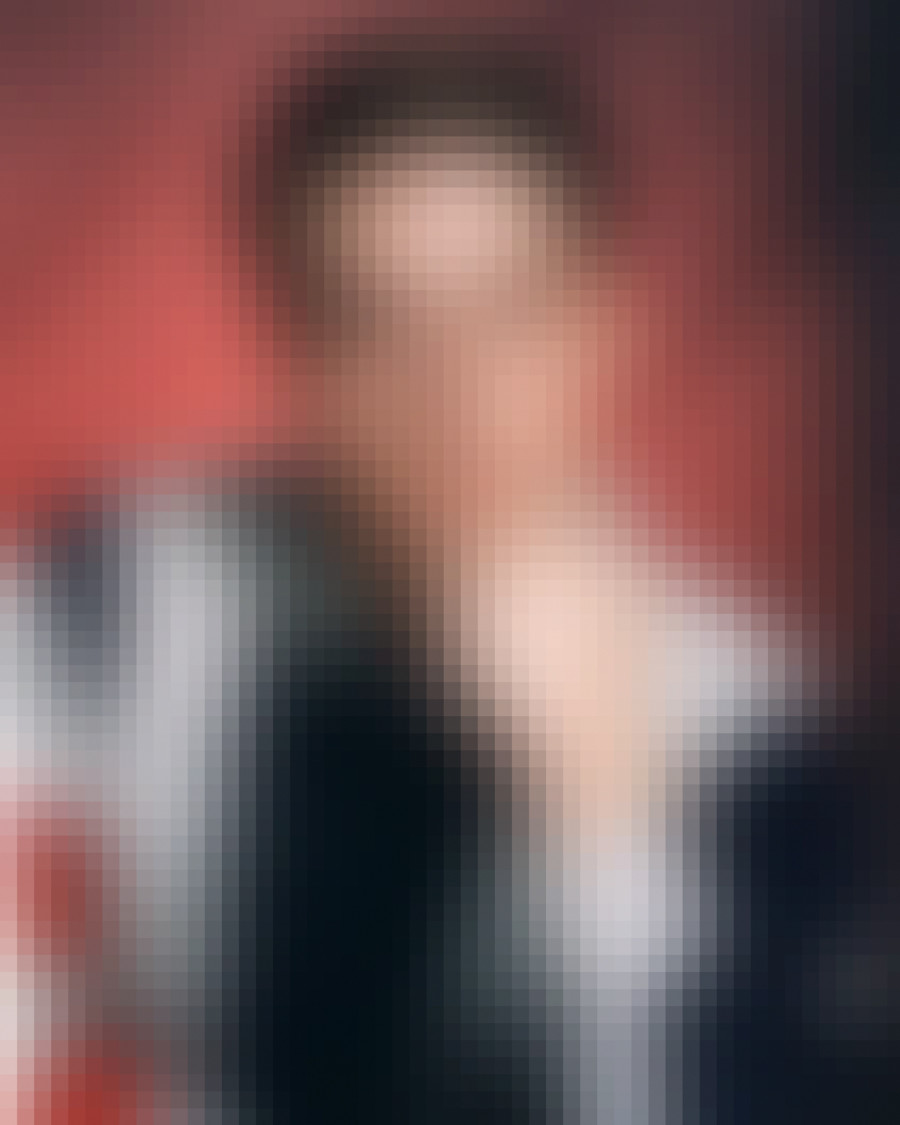 13/32 (Not the Man I Once Was): Portrait of a man 13 years into his death row sentence, where the ratio of years spent in prison to years alive determined the level of image loss.
The story for prisoners serving life sentences is a bit bleaker. According to The Sentencing Project, the number of prisoners serving life sentences in American prisons reached a record 160,000 in 2012. Furthermore, 49,000 of those individuals were serving life without possibility of parole, an increase of 22.2% since 2008. "The great majority of innocent defendants who are convicted of capital murder in the United States are neither executed nor exonerated," the authors of a 2014 paper on wrongly-sentenced death row inmates proclaimed. "They are sentenced, or resentenced to prison for life, and then forgotten."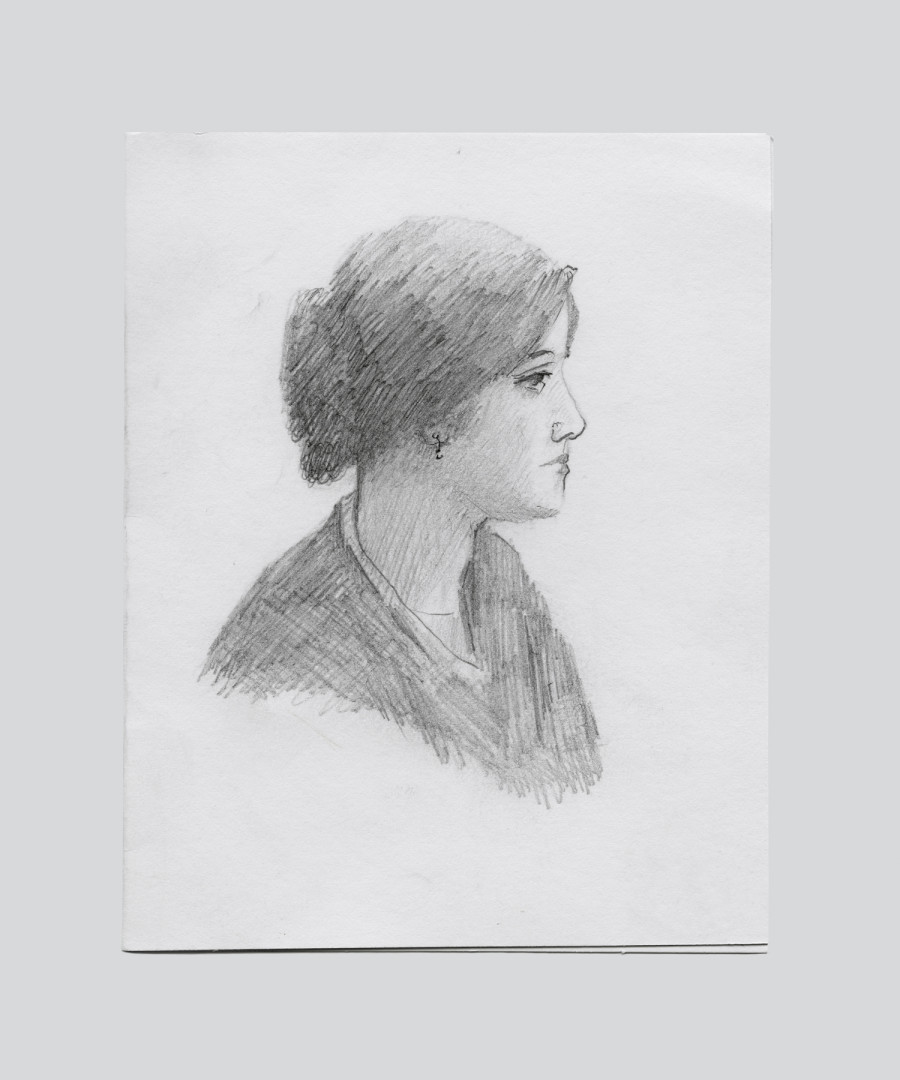 Pencil Sketch of a Woman sent from Death Row, Georgia Department of Corrections.
You can see a preview of "Black is the Day, Black is the Night," which will be going on view at Aperture Gallery in New York City on December 13, here. Let us know your thoughts on the project in the comments. For more on Elkins' work check out her series "Parting Words" and "Danseur."
Calling all HuffPost superfans!
Sign up for membership to become a founding member and help shape HuffPost's next chapter
BEFORE YOU GO
PHOTO GALLERY
25 Documentaries You Need To Watch On Netflix Now