Depression is a difficult condition to comprehend, so YouTube artist Amy Geliebter decided to explain it in a way millions of people could understand: Through a makeup tutorial.
In a recent video, Geliebter instructs viewers how to create a dramatic look with makeup while peppering the lesson with biting statements on the symptoms and stigma many people with depression face on a regular basis.
"First, start by powdering your face with a nice, thick coat of chemical imbalances," Geliebter says in the tutorial. "Next, make sure your foundation is nice and rocky and emotionally unstable."
The results are a smokey-eyed look, complete with a red lip in the shade "just smile more."
Geliebter's video may be a slight hyperbole but it makes a powerful point: Depression is a real illness even though it's invisible to the eye. Just like physical blemishes can be hidden, so can mental illness. Research shows many people hide their condition or don't seek help due to fear of judgment. And, as Geliebter points out in her tutorial, saying things like "just be happy" and "I was depressed once too and I got over it" definitely contribute to those feelings of shame.
An estimated 350 million people globally suffer from depression. Here in the U.S., approximately 15.7 million adults experienced one major depressive episode in 2014. The disorder prompts symptoms like a loss of motivation, headaches and changes in appetite. In other words, it's common and excruciating. Yet negative stereotypes surrounding the illness still persist in our culture.
Take a look at the poignant video above to hear more stigmatizing statements people with depression hear regularly (and learn how to do a smokey eye in the process). Here's hoping this makeup tutorial not only transforms someone's look, but their attitude toward mental health issues.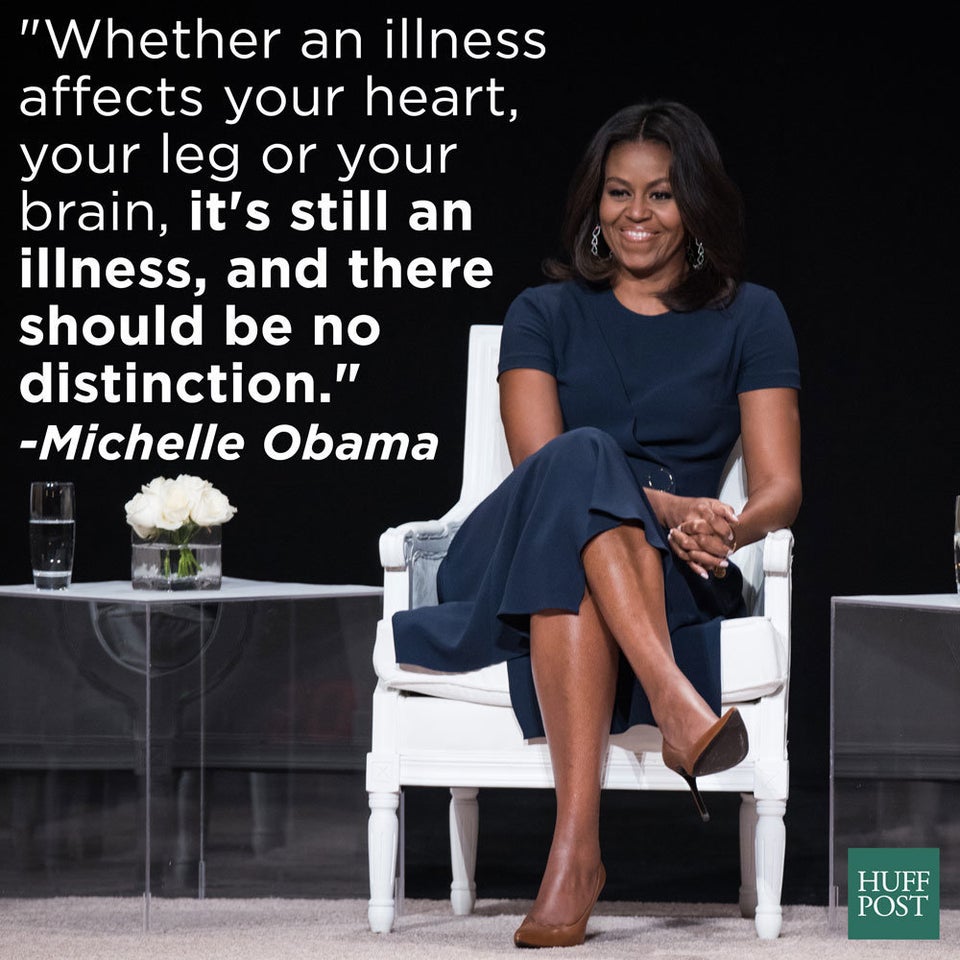 Celebrities On The Importance Of Mental Health