"Democracy Now" host Amy Goodman appeared on HuffPost Live on Tuesday to talk about the media's approach to the military--and to the bombings in Boston.
Initial reports raised the prospect of a Saudi man as a potential suspect in the bombing. Officials later said that the man was not connected to the attack. Goodman said that the media needed to avoid making sweeping judgments about Muslims or any other group.
"What's critical here is no one jump to any conclusions," Goodman said. "We cannot generalize." She brought up the Oklahoma City bombings, which were carried out by Timothy McVeigh.
"No one then said that every white Christian man in American should be rounded up because of what Timothy McVeigh did," she said. "And we should use that same standard here."
Goodman also spoke about the media's relationship with the Pentagon. She referred to a blockbuster New York Times report from 2008, which showed that many retired generals posing as independent experts were actually coordinating their commentary with the Pentagon and had ties to military contractors.
"The people you see commenting on television ... they're considered the experts. They're brought on to talk about many different issues around war. They're sort of like elder statesmen. What is not told to you when you're watching them is these retired generals are often working for ... the weapons manufacturers."
Related
Before You Go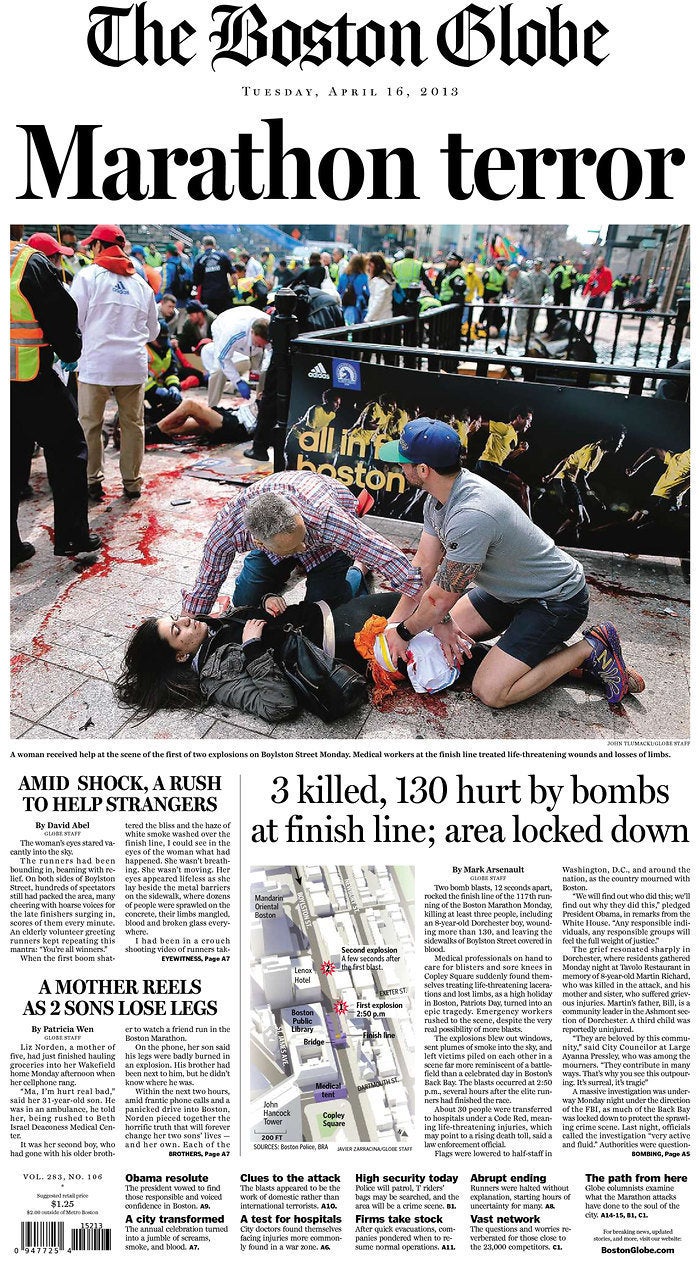 Boston Bombing: Front Pages
Popular in the Community