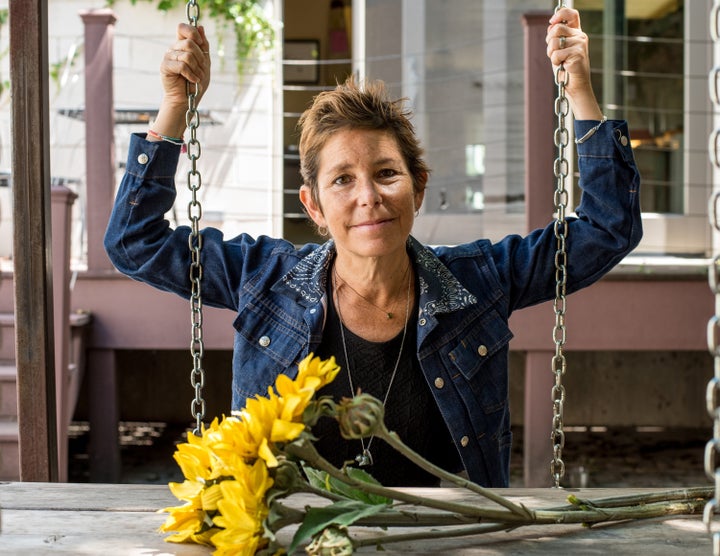 Rosenthal had started another project before she died called "Project 1,2,3," for which she would post a list of new ideas, observations, or random ideas ― that could be expressed in a group of three ― every day at 1:23 p.m. The goal was to continue the endeavor for 123 days, yet she was forced to stop at Day 61.
Rosenthal bid an early farewell to the project, recognizing there were other things and people she'd prefer to focus on given her limited time.
"I have loved this project so much," Rosenthal wrote in her final list, shared on Feb. 1. "For nearly two months now, I've woken up each morning excited about what I would/could create ... But in the last few days, this cancer — oh, did I mention I have cancer? ― has increasingly (and rudely) robbed me of my normal energy and focus."
Following Amy's death, however, her daughter Paris Rosenthal took to Instagram and announced her plan to pick up where Amy left off, finishing the remaining 62 days of "Project 1,2,3" as a tribute to her mom.
"Many of you know that my Mom had an Instagram project called 'Project 1,2,3' where she posted a new 1,2,3 list daily at 1:23pm," Paris began in a photo caption.
"Her goal was 123 days. She made it to day 61. For the next 62 days, to complete the 123 days, I will take my own variation on this project of hers. Everyday at 1:23pm, I will post a photo that represents something about Amy Krouse Rosenthal. I will acknowledge AKR in some way everyday for the rest of my life, and this is the first step of my journey in doing so."
In an essay featured on Today, Paris recalled the two months she spent with her mother while she was in hospice care, while "Project 1,2,3" was still taking shape. As Rosenthal's health declined, Paris took on more responsibilities, formulating the writing, photos and ideas.
Now "Project 1,2,3" offers Paris a way to connect with her mother's ideas while honoring her legacy of creativity and love.
On Day 63, Paris shared a photo of her mother's black clog alongside her childhood black clog, both accentuated with a matching silver buckle. On Day 92, she shared a photo of her mom saying "I love you" in sign language. On Day 104, she shared a screenshot of an old text from Amy, featuring her signature good morning greeting: "Welcome to the day."
"My project is about sharing our relationship with the world," Paris wrote. "It's about letting everyone know how I feel about her. It's about representing all that encompasses the Rosenthal family. And it's about tangibly acknowledging my mom in some way everyday. It's the only way I know how to get through this."