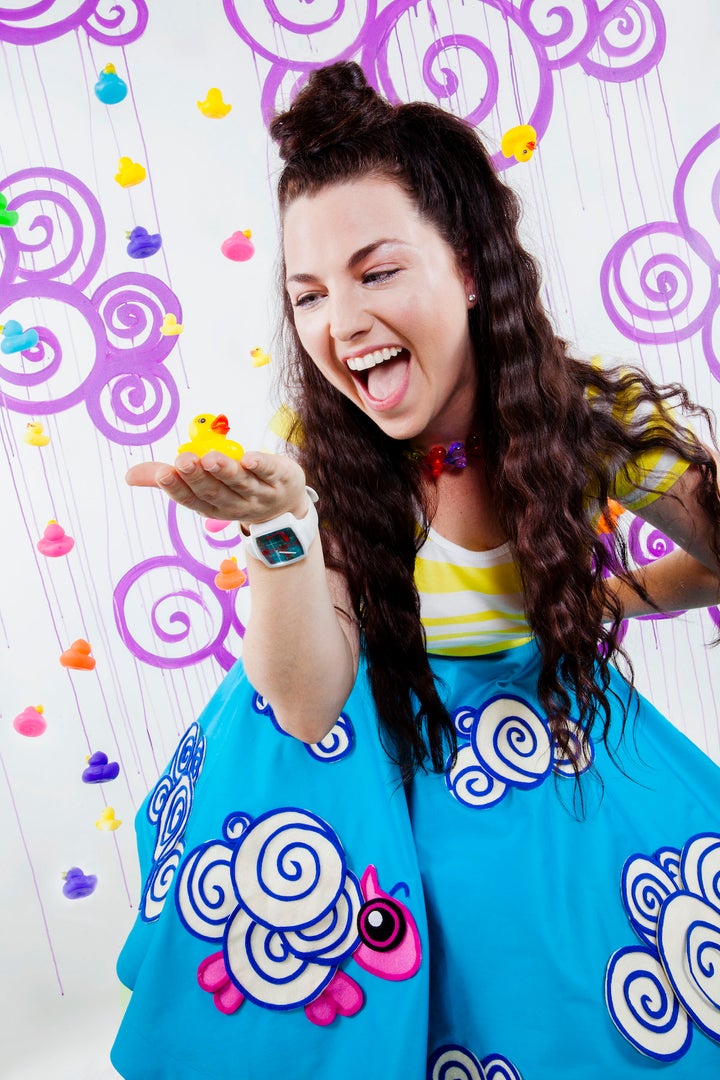 Amy Lee is back, and about to go on tour and make new music with Evanescence. But the singer is also working on another fun project: her first-ever family album. Due out Sept. 30, "Dream Too Much" features 12 songs, including originals and covers of classic hits.
The recording of the album (an exclusive with Amazon Music) really became a family affair. Lee started laying down tracks as a birthday gift to her father, John, who's a radio DJ, voiceover artist and multi-instrumentalist. She then had her younger sisters, Carrie and Lori, contribute three-part harmonies. Her dad's brother, Tom, played bass and guitar, and her youngest sibling, Robby, lent his vocals to some of the songs. Lee's 2-year-old son, Jack, even makes an appearance.
One of the album's tracks, "If You're a Star," makes its exclusive debut on The Huffington Post ahead of the album's release later this month. Lee says her son inspired the song.
"My husband and I both sing to Jack all the time, making it up as we go. Josh came up with the beginnings of this song. I asked him if I could take what he did and turn it into a whole song ― which was really fun. One of my favorites," Lee told The Huffington Post.
Popular in the Community