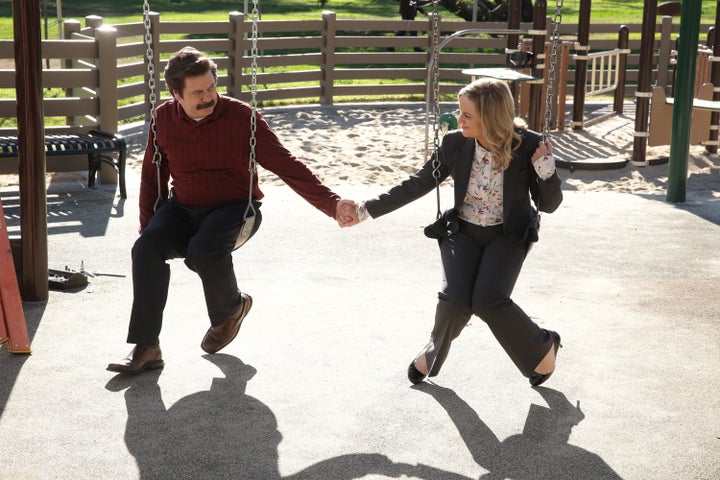 We can only imagine how Ron Swanson would do on a show like this.
According to Deadline, NBC just ordered six episodes of "The Handmade Project," a crafting reality TV show from Amy Poehler's Paper Kite Productions. Per the outlet, Poehler will host alongside her "Parks and Recreation" co-star Nick Offerman.
Yes, you read that right: Leslie Knope. Ron Swanson. Crafts.
Apparently, the show will feature eight crafty types, each competing for the stamp of approval from Poehler, Offerman, and some "expert judges." Each week will have a theme, and the difficulty of crafty tasks will increase over time until one artisan is named the winner.
Per The Hollywood Reporter, Offerman — who has been known to dabble in woodworking — said of the collaboration, "People who make things are my favorite kind of folk. Practical, clever and terrific in a pinch. That makes me tickled pink to have a front row seat at this prodigious display of talent, and admiring and cheering on an amazing crop of American makers."
If this statement is any indication, the series will be as full of quirky cheer as your average jaunt to Pawnee, Indiana. We're in.
Popular in the Community