Get ready to feel sad about Amy Poehler and Will Arnett's divorce all over again.
In her new memoir, Yes Please, the "Parks and Recreation" star delves into what life has been like since she and Arnett announced they were splitting up in September 2012.
"When you are a person going through a divorce, you feel incredibly alone, yet you are constantly reminded by society of how frequently divorce happens and how common it has become," the 43-year-old comedian writes. "You aren't allowed to feel special, but no one knows the specific ways you are in pain."
Poehler adds: "Imagine spreading everything you care about on a blanket and then tossing the whole thing up in the air. The process of divorce is about loading that blanket, throwing it up, watching it all spin, and worrying what stuff will break when it lands."
Understandably, divorce isn't a subject the "Parks and Recs" star wants to dwell on for too long. (It's "too sad and too personal." she writes, "I also don't like people knowing my shit.") But she does admit she's proud of how well she and Arnett have worked together to raise their two boys, Archie and Abel.
"I am proud of how my ex-husband Will and I have been taking care of our children," she writes. "I am beyond grateful he is their father, and I don't think a ten-year marriage constitutes failure. That being said, getting a divorce really sucks."
But hey, at least she's got the patron saint of divorcés, Louis CK, to serve as her sounding board. "As my dear friend and relationship sponsor Louis CK has noted, 'Divorce is always good news because no good marriage has ever ended in divorce."
Poehler is currently dating another funny man, "The League" star (and frequent "Parks and Recs" guest) Nick Kroll. Her memoir is set to be released on Oct. 28.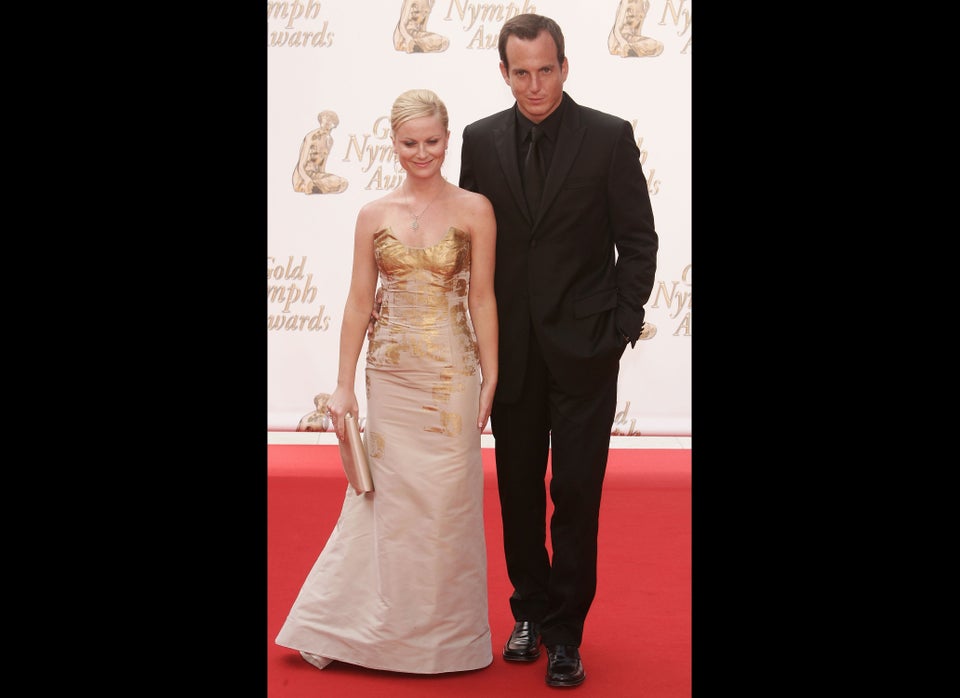 Amy Poehler & Will Arnett
Popular in the Community