 Amy Poehler has some thoughts on a few big stars' stubborn denial of feminism. Key takeway: It's as senseless as denying anything that makes life easier.
Poehler shared her thoughts on feminism and women's representation on television withRachel Combe in Elle's January Women In TV issue. The sixth season of "Parks and Recreation" will be the last for Leslie Knope's best friend Ann Perkins (Rashida Jones), a character often the subject of Leslie's hilariously excessive praise.
Poehler told Elle that the series has always embraced positive female friendships -- something that she takes a lot of pride it.
I'm really proud of that friendship. It's rare on television to see true female friends who don't always snipe at each other or who you can't understand why they would be friends. Ann and Leslie are the true love story of the show.
Poehler also expressed her confusion over other female celebrities' occasional renouncement of feminism. When Combe told Poehler that feminism is "a term that a lot of people back away from these days," the comedian quipped:
But then they go on to explain what they support and live by -- it's feminism exactly. I think some big actors and musicians feel like they have to speak to their audience and that word is confusing to their audience. But I don't get it. That's like someone being like, "I don't really believe in cars, but I drive one every day and I love that it gets me places and makes life so much easier and faster and I don't know what I would do without it."
Balancing the political usage of "feminism" with its more casual, day-to-day implications can be tricky, but we love Poehler's frank reminder that all of us, men and women alike, benefit from its impact every day.
So no more of this, please.

Related
Before You Go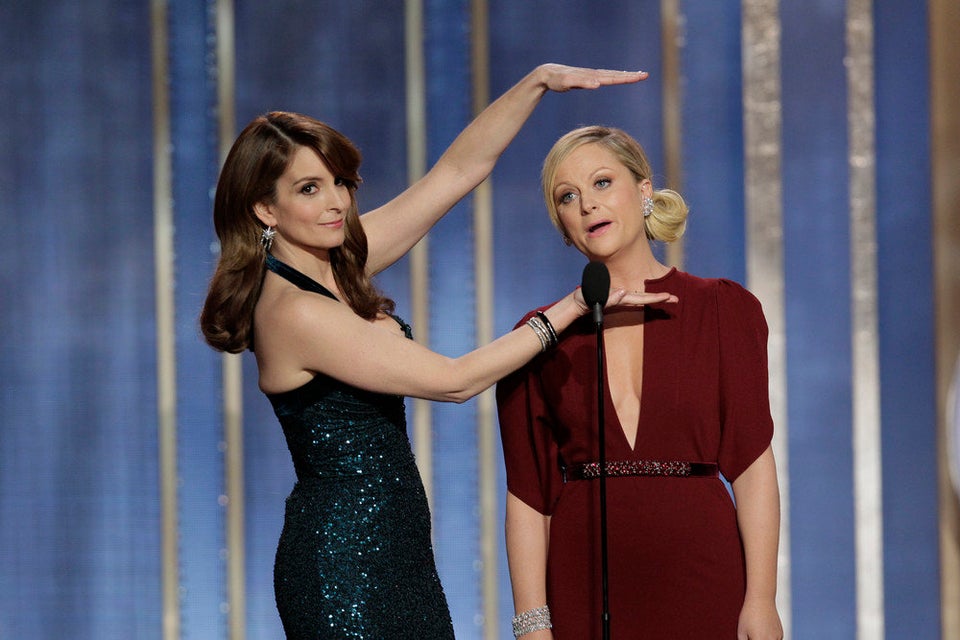 Amy Poehler And Tina Fey Being Best Friends
Popular in the Community