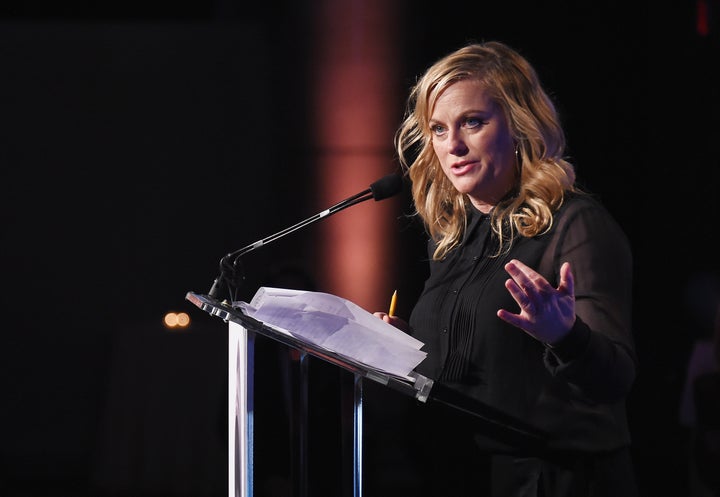 While most had witty responses when asked to name things like their "dream product endorsement" or their "guilty pleasure," comedian and producer Amy Poehler couldn't be bothered with that meaningless fluff.
"Who cares? The whole world is on fire," the "Parks and Recreation" star said right at the top.
"A giant whale just died in Thailand after eating 80 plastic bags," she said when asked what her dream product endorsement would be.
As for her guilty pleasure, Poehler wants us to remember that "over 4,600 people have died in Puerto Rico" because of Hurricane Maria.
This isn't the first time Poehler has spoken out boldly on issues she cares about. In February, after the National Rifle Association used a "Parks and Rec" image in a tweet, Poehler (who doesn't use Twitter) asked a friend from the show to relay a message to the organization. That message was "fuck off."
The Hollywood Reporter ended the Q&A by asking Poehler what the funniest thing about the Trump administration is, to which she replied, "Are you kidding me?"
BEFORE YOU GO