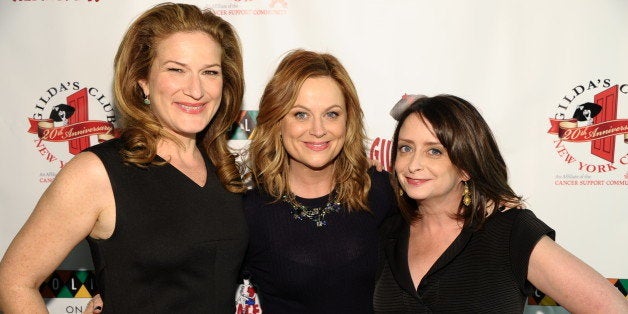 Gilda's Club of New York City honored Amy Poehler on Monday during Gildafest '15, the organization's first annual night of comedy at Caroline's on Broadway. Poehler received the Gilda Radner Award For Innovation In Comedy. In 1995, Gilda's Club opened its signature red door to provide free support for cancer patients in honor of the comedian, who died in 1989 after her own battle with the disease.
Co-hosted by "SNL" alums Ana Gasteyer and Rachel Dratch, the evening featured original writer Alan Zweibel; current cast members Vanessa Bayer, Aidy Bryant, Michael Che, Colin Jost and Kenan Thompson; "Late Night" writer Michelle Wolf; "Broad City" stars Abbi Jacobson and Ilana Glazer; and the stars of Poehler's latest project, "Difficult People," Julie Klausner, Bill Eichner. The legendary Andrea Martin served as presenter of Poehler's award.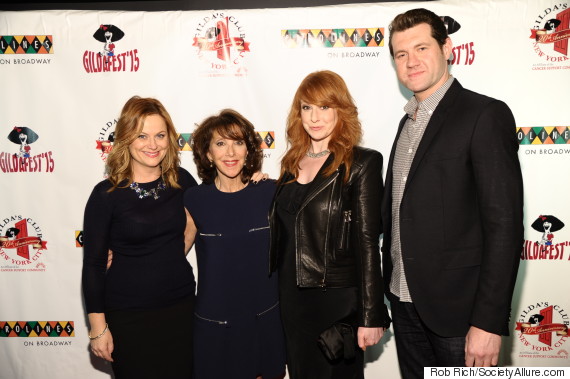 Photo: Rob Rich/SocietyAllure.com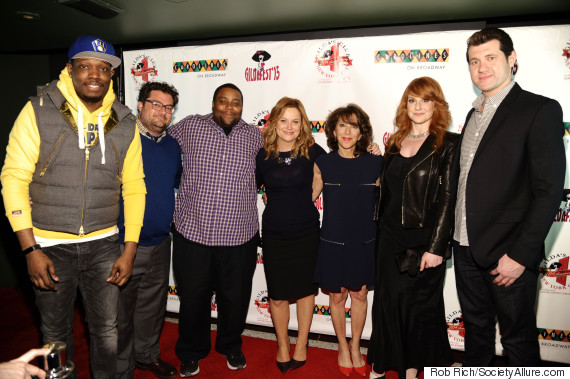 Photo: Rob Rich/SocietyAllure.com
Martin took the stage before Poehler, providing bright representation of Radner's comedic spark:
What [Gilda] had about her, and what she shares with Amy, is the ability to laugh at herself... When you see those clips of Gilda [on "SNL"], you just knew she couldn't contain all the creativity and humor and joy inside of her. I met Amy in 1999, when we were both cast in a Judd Apatow pilot called "Sick In the Head" that Fox didn't pick up -- I'm sure they're kicking themselves now, -- but I felt the same way about Amy [as I did when I first met Gilda]. It was her first TV show, she had just done Upright Citizens Brigade and she was just a force of nature; I was in awe, really. She had so much confidence and would do different takes without worrying about what people were thinking and I just sensed inside of her this, "Oh, my God, this is so much fun! I just love doing this!" What it is, really, is a vibration that Gilda had and [Amy] has. It's a vibration that everyone feels, and you just want to be at that party. You want to be in her vortex. I wish Gilda were here tonight, and I wish I could have seen Gilda and Amy perform together. It would have been a volcano of comedic brilliance.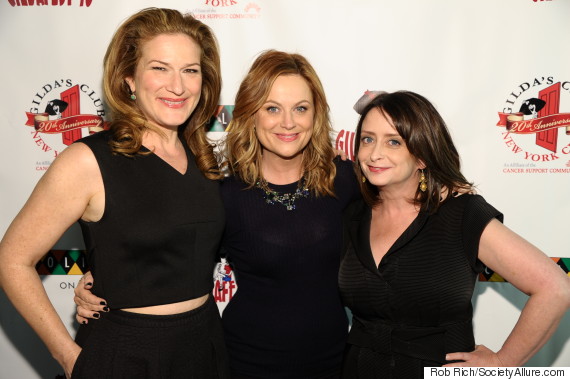 Photo: Rob Rich/SocietyAllure.com
Poehler's acceptance speech was heartfelt and hilarious. Here is an excerpt:
[If Gilda were here tonight] I would genuinely thank her for lighting a fuse that turned into a fire that is now this blaze that I get to stand next to, and I commend all of you who are doing the same thing, taking two sticks together when things are really tough, and waiting for a spark, and letting it catch and warming yourself by it. So to all of you guys who are struggling out there I say stay warm, stay strong, and thank you so very much.
The transcript of Poehler's speech has been edited for length.
Before You Go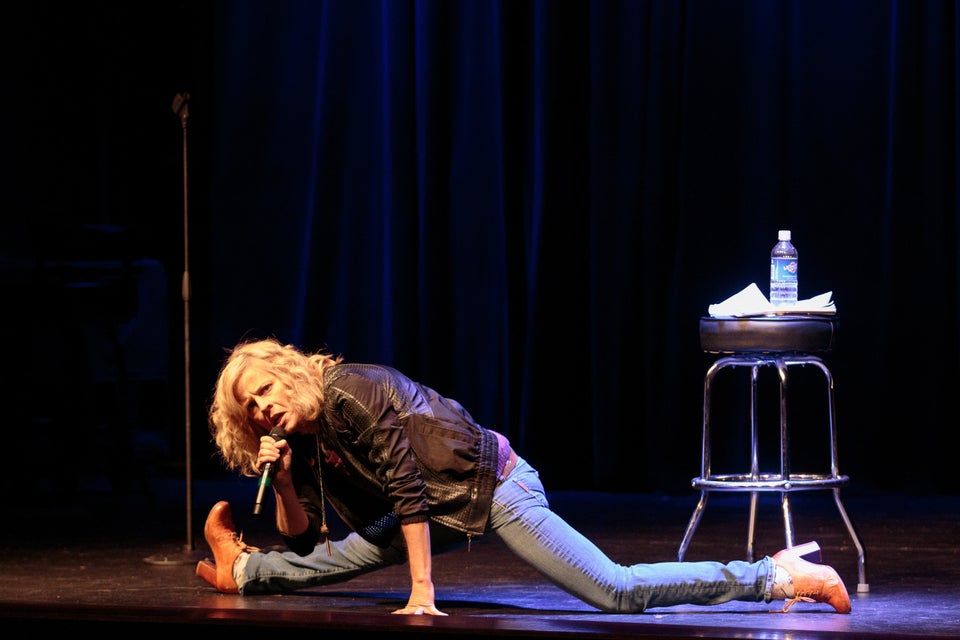 Funny Women We Love
Popular in the Community