Amy Poehler has walked quite a few red carpets, but she's rarely regarded as a beauty guru. But we should all think again, as the "Saturday Night Live" alum is actually quite insightful on the topic of makeup and beauty.
Poehler dispenses her wisdom on "Ask Amy," a new series of videos from "Smart Girls At The Party." "Smart Girls at the Party," co-helmed by Poehler herself, focuses on girls "who are changing the world by being themselves" with plenty of funny, perceptive video clips. The latest video features Amy taking a question from a young viewer, who tells her, "My dad won't let me wear makeup because he says 14 is too young. How am I supposed to feel as pretty as my friends who are allowed to wear makeup?"
Poehler's response is wide-reaching yet incisive and shows just how in touch she is with the lives of teen girls. (She was, after all, one of the stars of "Mean Girls.") She assures her listeners that they are beautiful without makeup, and that guys will still like them (even like them more) if they go barefaced. But she also validates the desire to feel pretty and discusses how perhaps a bit of negotiation with Dad might be in order.
Most found her nuanced response encouraging. "Amy is so kind and sweet and reassuring," wrote The Gloss, while Jezebel praised her "incredible thoughtful and heartwarming advice." There were some commenters, however, who disliked Poehler's emphasis on garnering male attention as well as the implication that grown-ups, as opposed to teens, have no choice but to wear makeup.
Watch the video for yourself, above (we've been sending it around our own office, garnering "awww"s from most of our female co-workers). What do you think?
See stars who've gone makeup-free...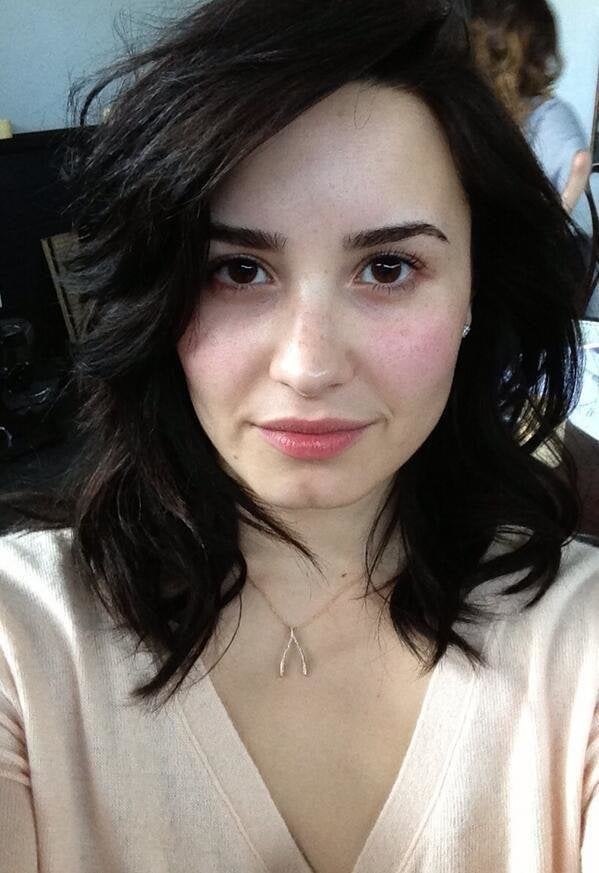 No Makeup, Still Gorgeous!