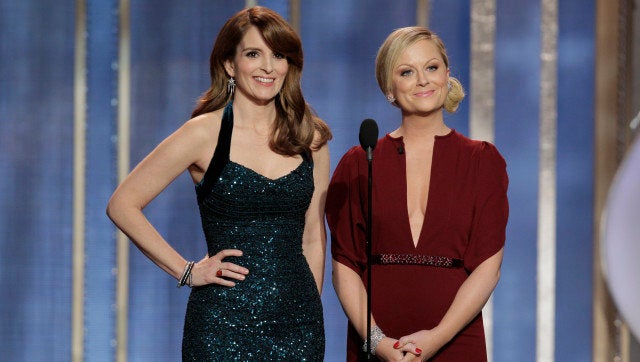 Well, indifference becomes them. These two funny ladies looked amazing, from their first red carpet moments to the final minutes of the show.
And as for the dresses, there were certainly fewer than we expected. When Anne Hathaway hosted the Oscars, stylist Rachel Zoe had her in eight different dresses, turning the Oscar stage into a veritable fashion show. Poehler and Fey, true to form, scaled it back to just a few costume changes. For the red carpet, Fey stunned in a strapless, black and white L'Wrenn Scott dress (one of Tina's best looks ever, in our opinion) while Poehler made jaws drop in a Stella McCartney tuxedo with, um, nothing under it.
Later on in the show the pair switched into color: Tina in a glittering navy blue dress and Amy in a burgundy short-sleeve gown, again with a plunging neckline. (Take that, Will Arnett?) Then it was back in black, with Amy in a sequined cocktail-length dress (with boobies out, natch) and Tina in a strange Johnny Depp-esque suit, complete with a faux mustache and wig.
See all the fabulous outfits worn by Tina and Amy in their first-ever Golden Globes hosting gig!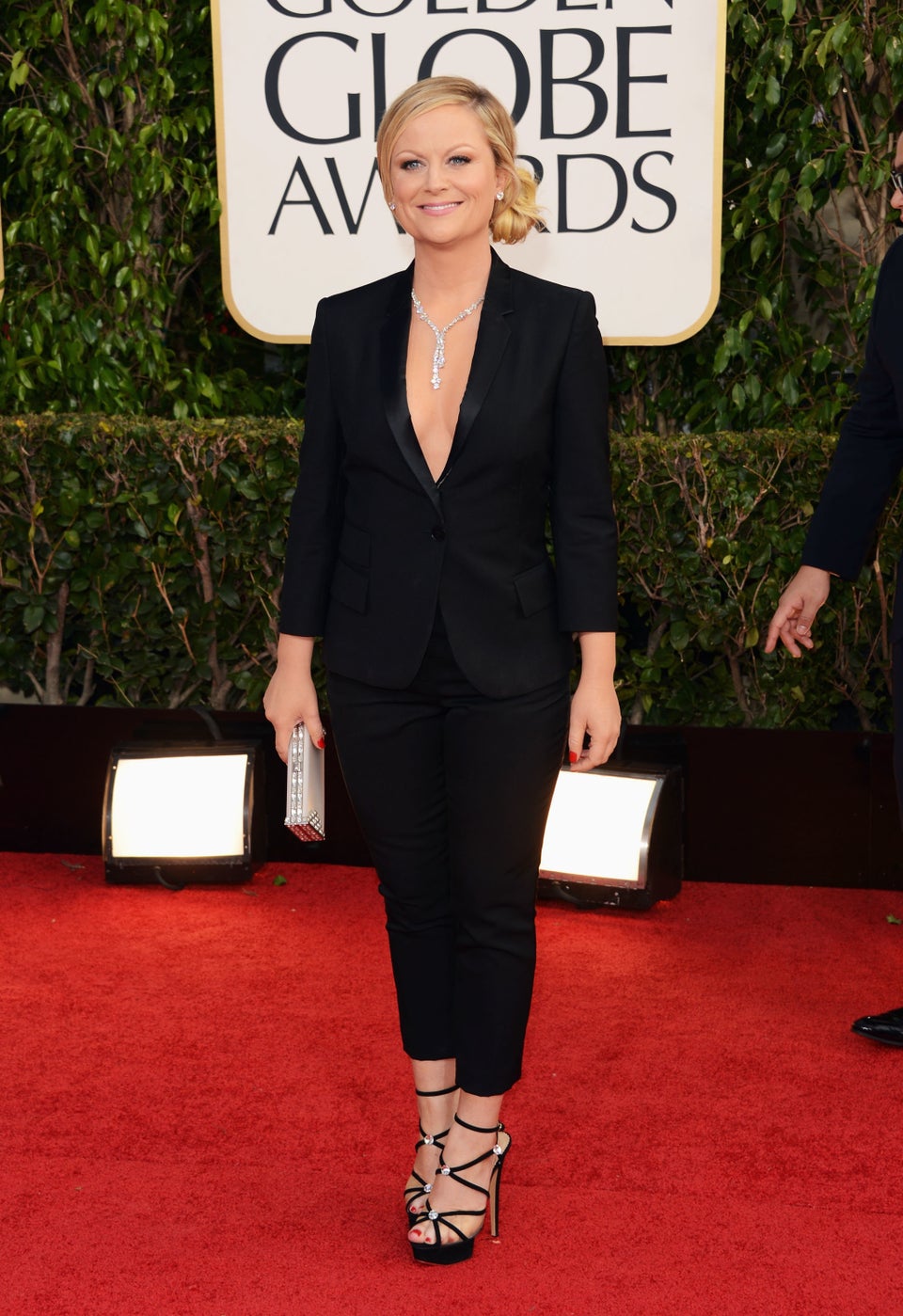 Tina Fey & Amy Poehler's Golden Globes Looks