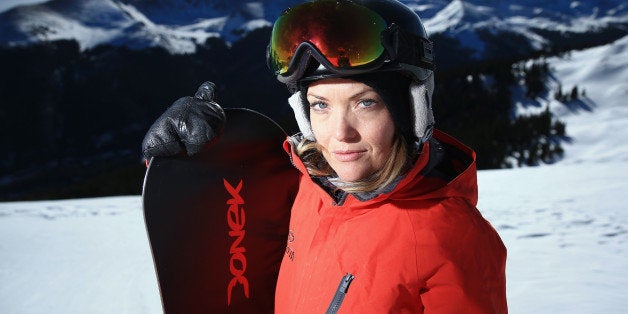 Welcome to our "Like An Olympian" series. During the 2014 Sochi Olympics, HuffPost Healthy Living will take a look at lifestyle and fitness lessons from competitors, coaches and former Olympians alike. We recently had the opportunity to speak with Paralympic adaptive snowboarder Amy Purdy, who has partnered with Proctor and Gamble's Thank You, Mom campaign leading up to her first Games -- and the first to include para-snowboarding.
On falling in love with snowboarding:
I started when I was 15. I skied before that, so in a way I guess I had a love for the snow and being in nature, but I didn't ever love skiing that much. Once I started snowboarding I really fell in love with it. All of my closest friends snowboarded. There was something so freeing about going out with your friends, being in nature, having fun but also challenging yourself. It's a very individual sport. It's different than going out and playing basketball. We snowboard with our friends but also have personal goals, and I found an independence and confidence in that. I knew it would be a part of my life forever.
At the age of 19, Purdy contracted bacterial meningitis, resulting in the loss of her spleen, her kidneys, hearing in her left ear and both of her legs below the knee. In the hospital, she was told she had less than a 2 percent chance of living.
On getting back on the board:
When I lost my legs, [I didn't say] "Am I going to snowboard again?" My question was, "How am I going to snowboard again?" I was so passionate about it that I believed if I could find the right legs, meet other people who had done it, there would be a way to do it again. Even up until this point of going to the Paralympics, I'm still constantly tweaking my legs and gear to get them to be where I need them to be. Right now, there aren't any feet that are made for snowboarding. There are a lot of feet made for walking, so we're essentially customizing off-the-shelf prosthetic components to try to get them to move the way we need them to for snowboarding.
That's why I say snowboarding saved my life. It kept me looking forward, versus even having time to look back and say, "Why did this happen?"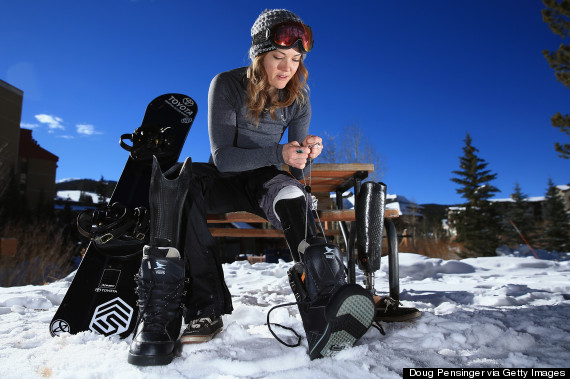 On training:
Now, I'm on snow. But from June through December, I was primarily dry-land training, which consisted of a lot of road cycling for endurance and quad muscles. I have a personal trainer who is also a CrossFit coach. We train one-on-one with a mix of CrossFit and strength training. I love the row machine. I do pull-ups, ring pull-ups, pushups, planks. Now that I'm in competition season, I'm maintaining with bodyweight workouts like pushups, planks and balance ball stuff.
Being a double leg amputee I burn up to 60 percent more calories than the average person. [Editor's note: The Amputee Coalition estimates that it is "40 to 100 percent more metabolically demanding to walk with transtibial (below-knee) amputation(s)".] We're using different muscles and compensating. I have to eat a lot, and to be honest, it's really difficult. I eat and eat and eat: as many snacks as I possibly can, I drink protein shakes. I have a big breakfast and a big dinner at night -- or two! I love vegetables, and I kind of naturally gravitate toward healthier foods, but at this point in the game, it's just about keeping calories on.
On race-day breakfast:
I try not to change it up too much on race day. I'm a big oatmeal fan. For my every-morning breakfast, I will do oatmeal with cinnamon, goat's milk or even butter, with apples and raisins, and then I'll maybe do some eggs, say two poached eggs with that.
On overcoming obstacles:
We all have challenges. You can let them be obstacles or roadblocks or you can use them. We've all seen that every challenge we've gone through, we've learned something from. It's not getting hung up on the challenges but figuring out how to get ahead. I wouldn't be where I am if I didn't take my situation and run with it. I have two prosthetic legs, this is my life, what am I going to do with it? And it's put me on this amazing journey. I can look back and be completely grateful and say I would never want to change anything. My hopes would be that other people recognize that we all have challenges. From the outside looking in it might look easy, but people relate to vulnerability and to seeing someone who has had challenges and has overcome.
On looking ahead to Sochi:
I really am taking it one day at a time. It's more [about] dealing with what's right in front of you and trying to be in the moment. Sochi's the big picture, but right now we're doing the little details to make sure the big picture goes as we hoped.
Check out Purdy's "Thank You, Mom" video below:
As told to Sarah Klein. This interview has been edited and condensed.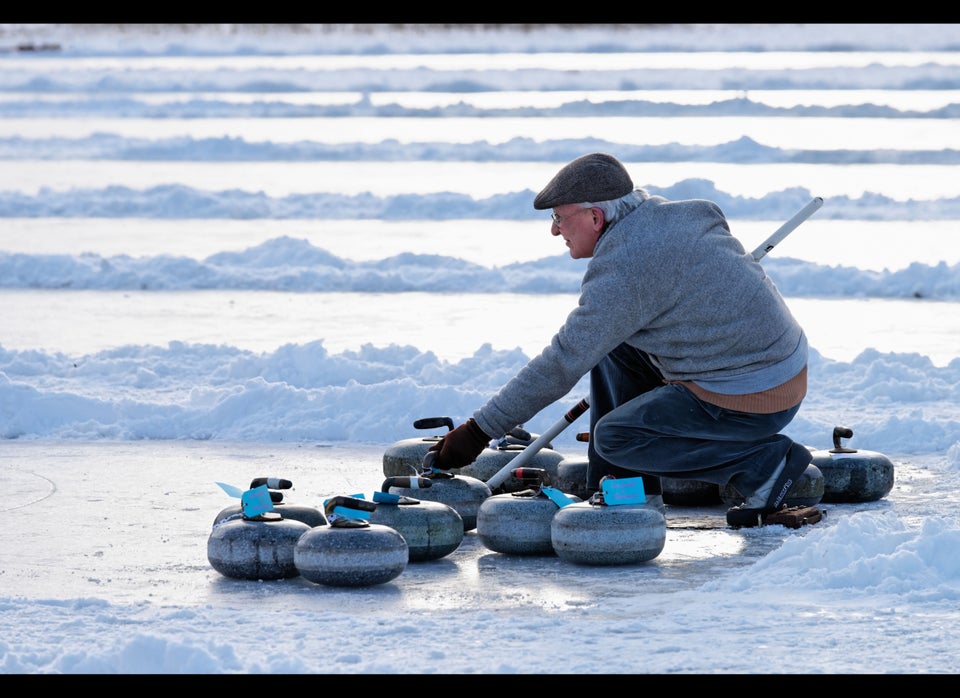 Winter Workouts That Burn Calories