When "Good Morning America" anchor Amy Robach was diagnosed with breast cancer in 2013, the only thing on her mind was fighting for her life. She got a double mastectomy, underwent eight rounds of chemotherapy and bravely remained open about her journey in the midst of it all. But during her fight, Amy also learned that her cancer and its treatment would have an impact on another very personal part of her life: her ability to have any more children.
"The drug I'm taking, you cannot be pregnant on it. In addition, because my cancer was an estrogen-fueled cancer, it's not advisable that I would ever get pregnant," Amy tells "Oprah: Where Are They Now -- Extra" in the above video. "In fact, my oncologist said, 'You are out of the baby-making business.'"
Though Amy has two daughters and her husband, actor Andrew Shue, has three sons, they had always envisioned having a child together. "When we met, it was what we dreamed of," Amy says.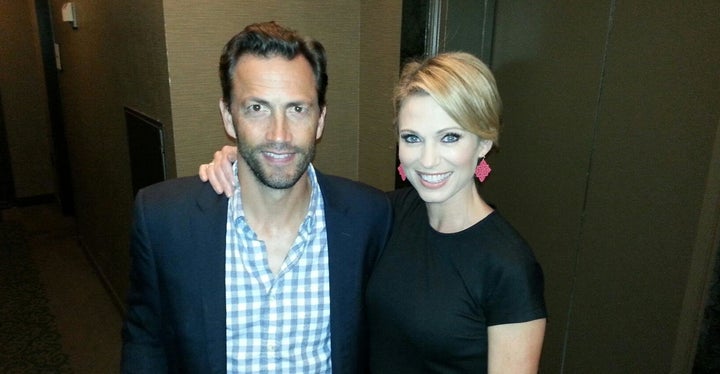 Andrew had even reversed his vasectomy to make that dream happen, but it never did. "We had been trying for a year," Amy says. "My oncologist says, 'Thank God it didn't work, because that would not have been good in your condition.'"
So in addition to battling cancer, the news anchor also had to cope with letting go of her dream of ever being pregnant again.
"It was tough for me," she says, tearfully. "It was silly, I mean, I was fighting for my life at that point! I was 40 years old, I have two beautiful daughters, Andrew has three beautiful sons, we have five kids together. It's not like we needed another child. But when someone tells you, you can't have another one, it's fairly devastating. It was just the end of a part of my life that I didn't imagine ending so soon."
When the reality actually hit her, Amy says she broke down.
"I was standing in my kitchen and I just started crying. I opened the refrigerator and I just started crying," she says, welling up.
Amy's mother was with her at the time and asked her daughter what was wrong. "I said, 'Just the fact that I can never have another child, it sucks,'" Amy says.
That's when Amy's mother made a surprising offer. "She said to me, 'I'll have your baby,'" Amy recalls. "She was like, 'Harvest your eggs right now.'"
"I said, 'Mom, you haven't had a baby since you were 21,' -- she had two kids by 21 -- and she said, 'I don't care, I'll do it. You did a story it,'" Amy says. "And I did do a story on it. In Chicago, a 60-year-old woman had her daughter and son-in-law's child."
Amy's mother was 59 at that time and was more than willing to carry her daughter's child as well. "She was so serious. She meant it with every fiber of her being," Amy says.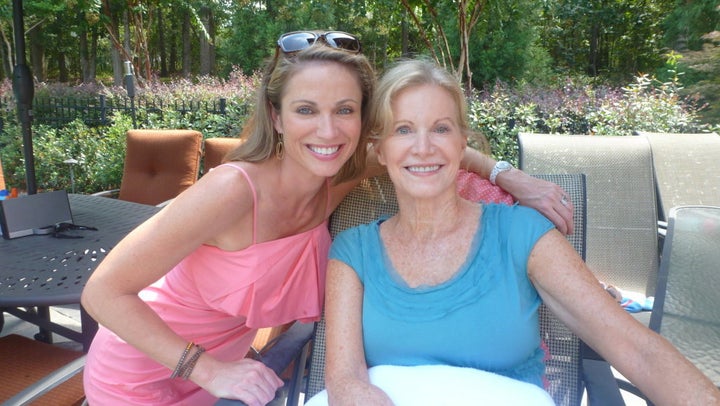 While Amy was touched, she didn't take her mother up on the offer.
"I gave her a huge hug and I laughed, and I said, 'If I hadn't already had two beautiful daughters, I'd take you up on it. But I'll pass, Mom. Thank you, though,'" Amy says with a smile.
Amy reveals more about her cancer journey, her marriage and her family on this weekend's episode of "Oprah: Where Are They Now?", airing Saturday at 10 p.m. ET on OWN.
PHOTO GALLERY
Celebrities Who Have Faced Breast Cancer
Calling all HuffPost superfans!
Sign up for membership to become a founding member and help shape HuffPost's next chapter