This year, a father and daughter in Arizona celebrated a very special Father's Day that was 24 years in the making.
The story took an interesting -- some might say divine -- turn, however, when it was revealed the pair had both felt the urge to volunteer at the same charity at the same time last year.
"I found myself just kind of drawn here. So I started serving here," Russell told the station about volunteering at the Phoenix Rescue Mission.
Roberson, too, was volunteering with the organization, which attempts to "provide Christ-centered, life-transforming solutions to persons facing hunger and homelessness," according to its website.
"It took a lot for me to make that phone call," Roberson told KSAZ. "I was really nervous, but it was definitely something I felt like I needed to do."
"I had been praying that she would come into my life, and receiving that phone call was as if God said, 'I heard you,'" Russell told The Arizona Republic.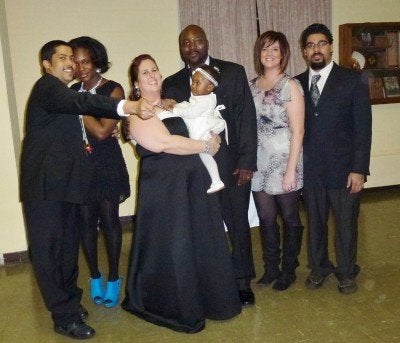 Adoption Portraits
Popular in the Community