While the year is still in its beginnings for most Detroiters, this weekend Amy Sacka will cross Day 126 off her calendar.
She's counting the days for her year-long experiment of daily photography in Detroit. When it ends, she'll decide whether to remain in the city she currently calls home.
The Grosse Pointe, Mich. native started the "Owen Was Here" project, where she publishes one photograph with a thoughtful caption daily, in conjunction with her relocation to Detroit from Seattle.
"What's cool about this project is that it's constantly evolving for me," Sacka said. "In the beginning I felt a lot more like a tourist, so I was coming into the city, everything was more surprise and delight. Now I feel like more of a resident and I'm starting to see things a little bit differently."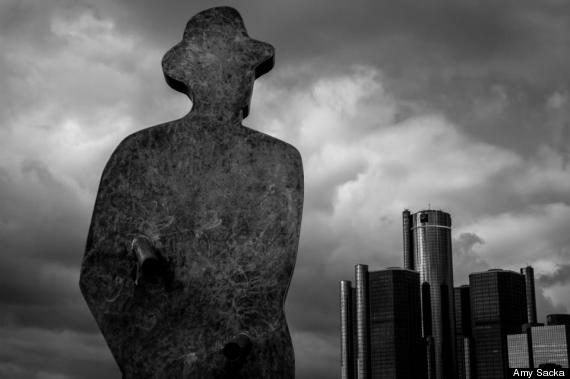 (Scroll down for more photos)

It was that idea which inspired her to move to Detroit -- a decision that also allowed her more time with her family. The "Owen" in her project's name comes from her nephew, though he doesn't play a role in her photography.
A writer in the advertising world, she has worked as a copywriter for Getty Images. Though Sacka is quick to point out she's not a professional photographer, her experience with images from the editorial side sharpened her eye once she started looking through a lens.
"It helped me to develop my taste," she said. "I really started to get into this relatively recently. In the last couple years I've done some exotic trips. I started taking more pictures of people and that's when I really began to feel connected to this medium."
Sacka's project caught the eye of National Geographic, which published "Facades" as Photo of the Day Saturday. Editor Alexa Keefe wrote:
When I first looked at this, I thought the perfectly framed buildings in the background were reflections. Then I realized that what I thought was an intact structure is actually a facade. It's hard to tell whether it's a remnant of better days or a sign of new beginnings, but either way it speaks to the idea of a city at a crossroads.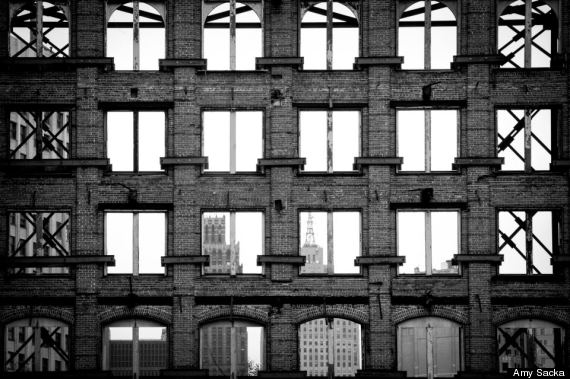 Sacka often stumbles onto her subjects as she wanders around the city.
"The camera for me opens up conversations … I'm so fueled by that," she said. "I'm fascinated by people, what makes them beautiful visually and what's going on with them."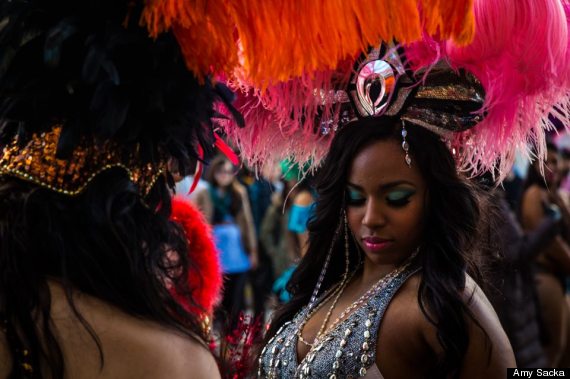 "I wanted to know about them, and that's one of the things I feel makes a good photographer … I care a lot about these people, they stay with me."
Sacka has also worked to continue her experiences beyond the click of the shutter. The daily photo posts on her Facebook page have begun to form a community around the work, with others participating, collaborating and offering suggestions of what Sacka should photograph.

"Finding out about all these people, especially in Detroit, that is especially meaningful," she said.
Sacka said she's fairly certain she already knows the answer to the question of whether she'll stay in Detroit.
Not every experience has been positive -- people have told her to stop taking pictures or questioned her choice of material. But rather than ignoring criticism, she has brought it into "Owen Was Here."
"It really makes me think about how I want to live and how I want to live in this city," she said. "I love that this project makes me question myself."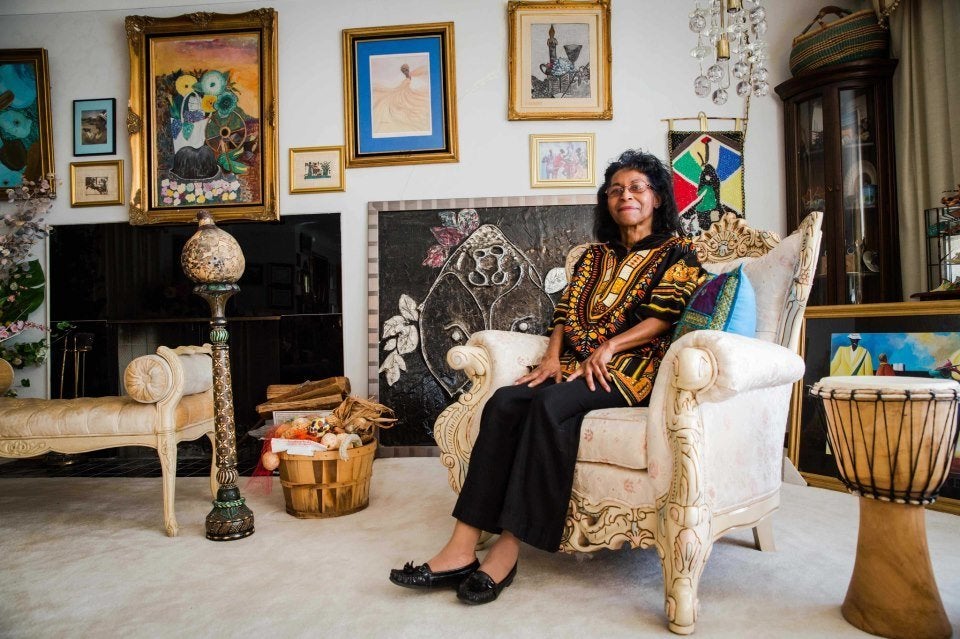 Amy Sacka's 'Owen Was Here Project': One Photo Of Detroit A Day For A Year
Related
Popular in the Community