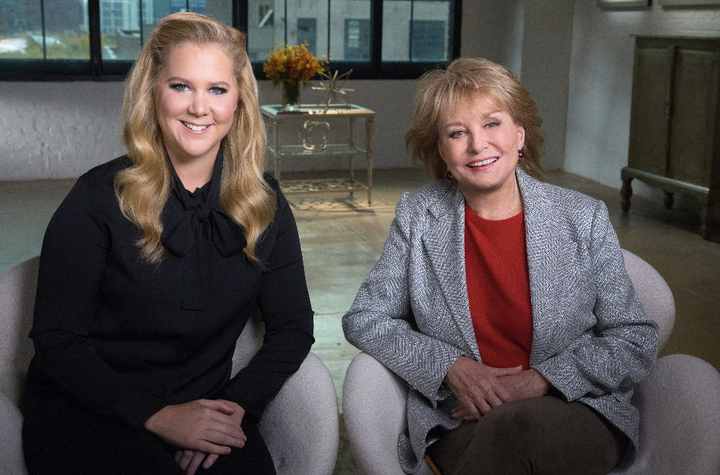 Amy Schumer is definitely going to be on the naughty list this year -- and so is Barbara Walters. 
In a recent interview for Walters' "10 Most Fascinating People of 2015" special, the ABC news anchor and Schumer reached an interesting topic of conversation: faking orgasms. 
"I'm not gonna tell you!" quipped the 86-year-old, "Because I have this image of myself as being dignified and so on." 
Schumer said that she also thought of herself as dignified, explaining, "I just did a press conference on gun control." 
"I have to tell you that doing an interview with you is not exactly like interviewing Henry Kissinger," said Walters, flaunting her decades of interview experience and incredible sense of humor. 
Walters also got a little raunchy in her interview with Bradley Cooper, who also made her list of "Fascinating People." 
"I could just sit and stare at you but that would take too much time," said Walters to a probably blushing Cooper. "But I, I find you very screwable."
The ABC special airs Dec. 17, at 9:30 p.m. ET. 
PHOTO GALLERY
13 Amy Schumer Quotes That Make Us Proud To Be Women
REAL LIFE. REAL NEWS. REAL VOICES.
Help us tell more of the stories that matter from voices that too often remain unheard.