Amy Schumer isn't afraid to "go there," especially when it comes to Bill Cosby. 
"We worked so hard trying to figure that scene out," she told GQ about a Cosby-themed scene for her show, "Inside Amy Schumer," which wound up featuring her as an attorney defending the comedian against those accusing him of sexual assault. "I originally pitched it: 'What if it's a support group for women who've been raped, and they won't say who did it, but they're all wearing Cosby sweaters and eating Jell-O?'"
"I don't care. I think he's so far… [She lets the thought trail off.] I guess I do hope people see it who are vilifying the women coming forward just so they can enjoy 'The Cosby Show' still."
I had that idea and all of a sudden I was really excited about the third season. It was a scene that I would say I wrote 90 percent on because I don't want the [show's other] writers to go home and think of ways to insult me. I don't want to be handed a new insecurity: "Oh, you didn't know something's wrong with your knees?" I worked really fucking hard on it. It got to me after hours and hours, but I was laughing the whole time, thinking about Paul Giamatti saying, "Her ass makes me furious." [laughs] It was empowering, to put all those insults about myself out there. I love being in my own skin, and I hope other women start feeling better about themselves and waste less energy being ashamed of their bodies.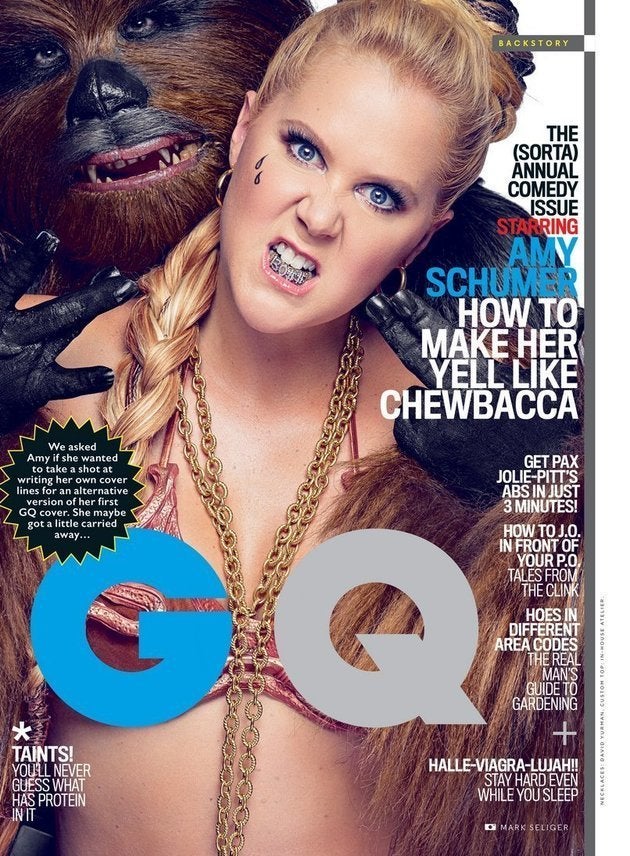 PHOTO GALLERY
13 Amy Schumer Quotes That Make Us Proud To Be Women
To subscribe to our HuffPost Entertainment WhatsApp account:
1. Download WhatsApp on your phone.
2. Save this number, 347-334-1794, in your phone's contacts.
3. Text "POP" to that number via your WhatsApp account.
You can unsubscribe at any time by texting "STOP" to the same number.
Calling all HuffPost superfans!
Sign up for membership to become a founding member and help shape HuffPost's next chapter