"It's been a struggle for me my whole life, especially just being in the entertainment industry, standing on a stage in front of people," she said. "I can't perform my best or be confident if I'm not sure, if I'm pulling at something. Sometimes I would just want to throw in the towel and say, 'I'm not going to do stand-up tonight.'"
Working with her "Trainwreck" stylist Leesa Evans was a transformative experience, which led Schumer to create the Stylefund organization and partner with Goodwill to help women feel empowered through their clothing choices.
"Leesa had given me this gift of showing me how to dress and feel good," Schumer said.
Throughout her career, Schumer has spoken out against the stringent beauty standards women face, like in viral "Inside Amy Schumer" sketch, "Girl, You Don't Need Makeup" and her acceptance speech at the Glamour Women of the Year awards.
"I'm like 160 pounds right now, and I can catch a dick whenever I want," she said. "And that's the truth."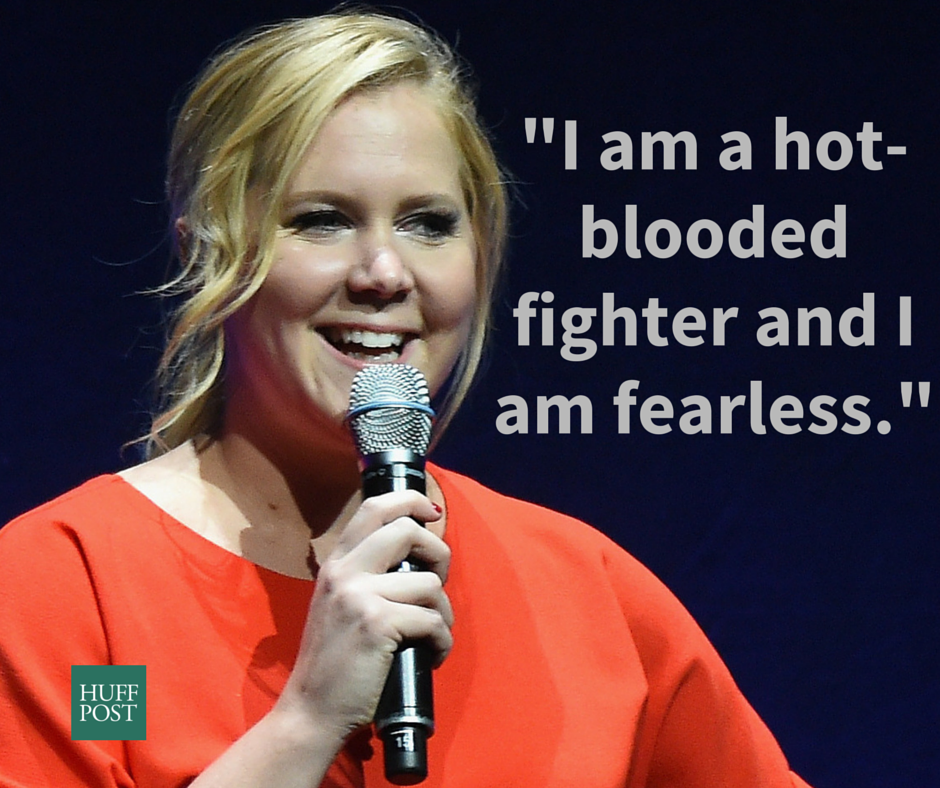 13 Amy Schumer Quotes That Make Us Proud To Be Women
For a constant stream of entertainment news and discussion, follow HuffPost Entertainment on Viber.
Popular in the Community