She actually met him on Grindr. Just kidding.
He's hot and good with his hands. Get it, Amy.
On Wednesday, E! News reported that Schumer met BF Hanisch on the dating app Bumble, which allows female users to make the first move within a 24-hour window. Basically, it's like a less aggressive Tinder with a shorter timeframe.
Well, somebody over at Seacrest Inc. must have gotten their wires crossed because the Emmy award winner took to Twitter to tell those busy bees (sorry) what's up.
Although she called the dating app a "great site," Schumer tweeted that she has "never in [her] life been on bumble," joking that she prefers "the old fashioned way #prostitution."
She later retweeted sister Kim Caramele's hilarious photo of a dog in a bumblebee costume, as "proof" that Bumble had no role to play in the new relationship.
Regardless of how they met, we've got a good feeling about these two.
Schumer shared another snap of herself and Hanisch to encourage her followers to donate to the National Multiple Sclerosis Society, an organization that aims to put an end to MS, a disease that Schumer's father suffers from.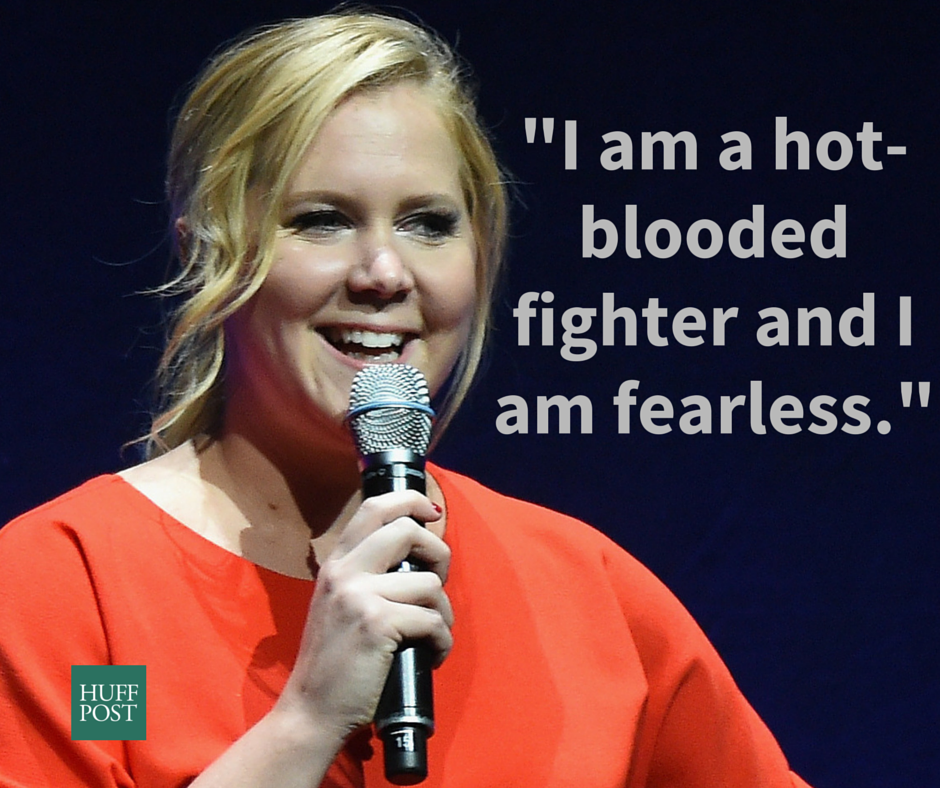 13 Amy Schumer Quotes That Make Us Proud To Be Women
Popular in the Community