Get you a man who can do both: whip up a nice meal and maybe score you a sit-down with the Obamas.
Amy Schumer has done just that with new boyfriend and celebrated chef Chris Fischer, whose Martha's Vineyard restaurant is a favorite of the former first family. The comedian made their relationship Instagram official on Sunday, sharing a black-and-white photo of herself bringing in Fischer for a big smooch at Ellen DeGeneres' 60th birthday party.
"Happy Birthday @theellenshow thank you for having us," she captioned the post.
The two were spotted attending a live taping of "Saturday Night Live" months later, confirming that something was going down, however Schumer's reps refused to comment on the relationship at the time.
Based on Beetlebung Farm in Martha's Vineyard, Fischer was raised in New England and runs the restaurant at the Beach Plum Inn, which is rumored to be the Obamas' favorite date night spot on the island, according to Esquire in 2013.
He also wrote the James Beard Award-winning Beetlebung Farm Cookbook and previously worked in the kitchens of Mario Batali, whom he reportedly met through his famous friend, Jake Gyllenhaal.
Before finding romance with Fischer, Schumer dated furniture designer Ben Hanisch for over a year after meeting him on a dating app. The two split in May 2017, but there's seemingly no bad blood there, with the comedian thanking Hanisch for some new furniture on social media in September.
"Amy and Ben have ended their relationship after thoughtful consideration," her rep told HuffPost at the time, adding that the two "remain friends."
Fischer previously dated a woman named Emma for "a couple of years," according to Esquire, who helped grow food and create menus at his farm.
DeGeneres' star-studded birthday bash brought out a host of famous faces including Kim Kardashian, Kanye West, Chrissy Teigen, John Legend, Jennifer Anniston and James Corden, where, of course, it all went down in the photo booth.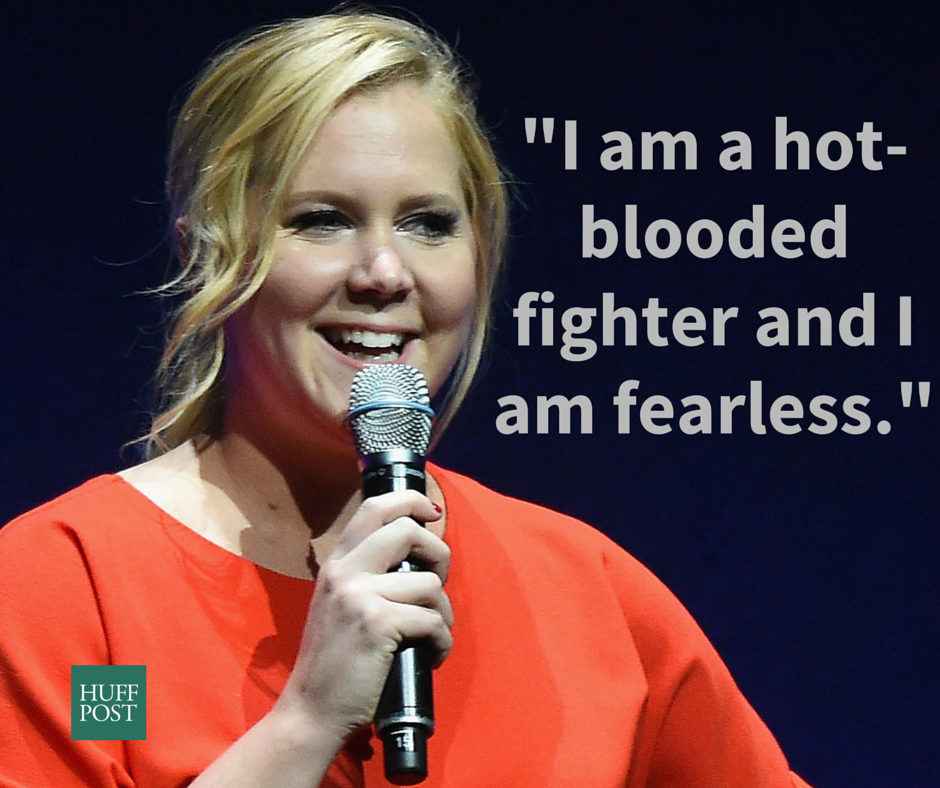 13 Amy Schumer Quotes That Make Us Proud To Be Women