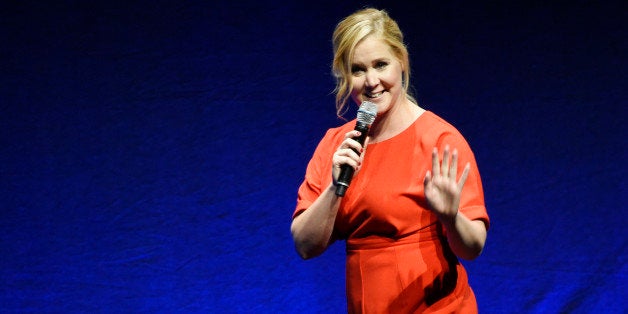 A Times profile of the comedy network last week revealed that Amy Poehler and Chris Rock were two of the people considered for the hosting gig. Apparently, though, the "Parks and Recreation" star gave the network "the quickest 'no' in history," while Rock only wanted to host through the 2016 presidential election. Kent Alterman, the president of content and original programming at Comedy Central, told the Times they eventually decided on Noah and that the young South African comedian was the "the only person [they] made an offer to."
As it turns out, that's not completely true.
The Daily Beast did a little digging and asked Amy Schumer, another Comedy Central star, if she was ever offered the job. "Yes," Schumer told The Daily Beast. "I was so honored to be asked and considered." But the "Inside Amy Schumer" star didn't feel right committing to five years at the show.
"I thought, 'Well, I could give everyone I love a job and we could all be together for five years,'" Schumer said. "But picturing being in a building and knowing what I was going to do for five years -- I love not knowing. And I've never done anything safe or to make money for that reason. So, you know, I said, 'I can't start now.'"
Before You Go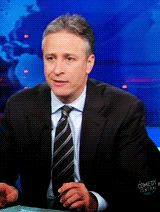 Jon Stewart GIFs
Popular in the Community