Amy Schumer, an advocate of gun control, has sometimes turned to comedy to help voice her disgust with political inaction on the topic.
The dark bit puts a spin on lawyer ads that promise monetary damages after accidents.
"Have you ever been injured in a mass shooting or other gun crime? Do you want justice?" the lawyer, played by H. Jon Benjamin, asks. "Hi, I'm Toby Shrak of the law firm of Shrak and Murphy, but don't call me, because there's nothing I can do."
Then victims recount their failed experiences.
The clip was originally cut from the Comedy Central series' "Welcome to the Gun Show" episode, but has been released to the public following the mass shooting at a gay nightclub in Orlando, Florida, which killed 49 people and injured dozens earlier this month.
"I am sickened by the cowardice of these people who are supposed to lead us," Schumer told Politico. "Their dedication seems to be only to dollar signs for their own pockets. In November, we will remember who stood with the gun lobby, rather than their constituents, as we mourned for Orlando."
"Unless something is done and done soon, dangerous people will continue to get their hands on guns," she said at the time, according to Entertainment Weekly. "The critics scoff and say, 'Well, there's no way to stop crazy people from doing crazy things,' but they're wrong. There is a way to stop them. Preventing dangerous people from getting guns is very possible. We have common-sense solutions."
Before You Go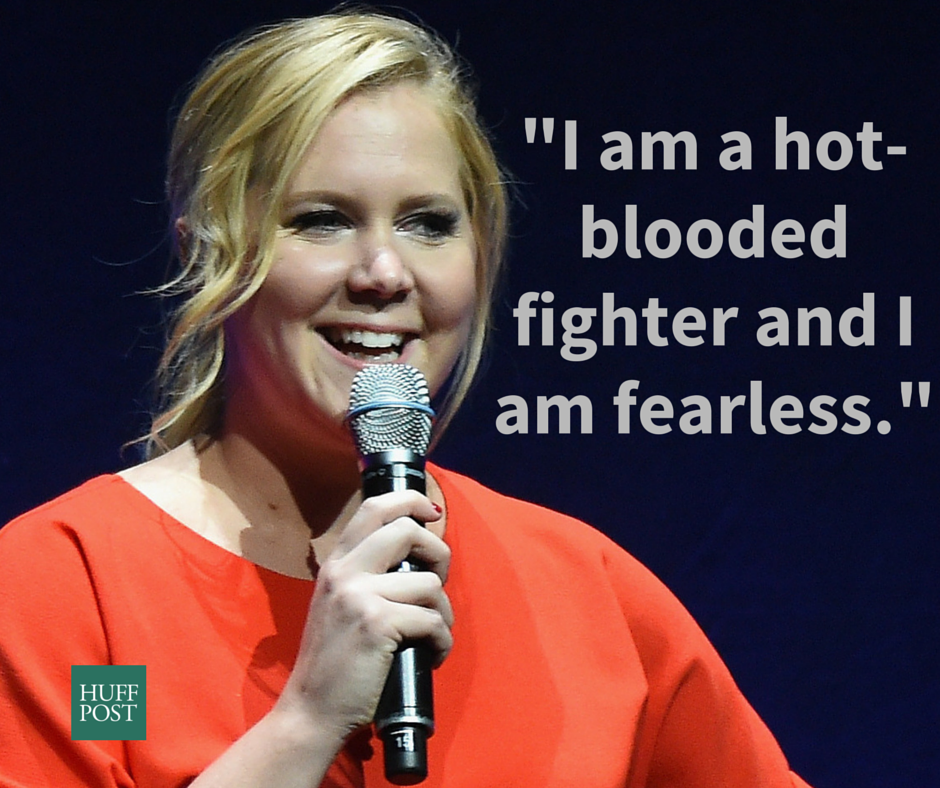 13 Amy Schumer Quotes That Make Us Proud To Be Women
Popular in the Community