If you are really out there editing photos of celebrities to make them look skinnier in the year of 2018, we don't know what to say to you ― but Amy Schumer has a few words to share.
The "I Feel Pretty" actress stumbled across an account that posted side-by-side photos of her in a bikini on a recent vacation with one image digitally altered to make her appear thinner.
"So I think Amy looks great already but man does she look way better I'm [sic] my OPINION in the second photo," the fan captioned the post.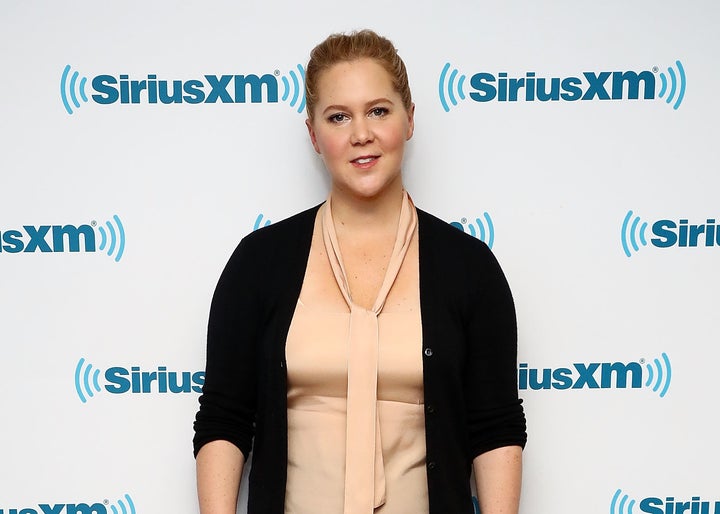 The Instagram user likely never expected the comedian to comment on the post, but comment she did, making it clear that she'll take body positivity and self-love over Photoshop and Facetune any day.
"I disagree. I like how I really look. That's my body. I love my body for being strong and healthy and sexy," she wrote. "I look like I'd give a good hug or have a drink with you. The other picture looks nice but it's not me. Thanks for sharing your thoughts as well. See, we're both right."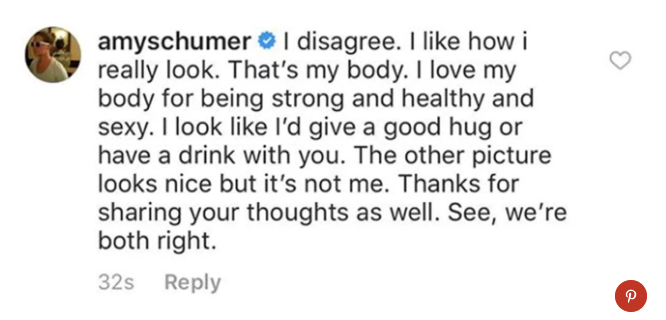 Schumer, of course, has long been a beacon of body positivity in Hollywood, using her comedy to regularly dismantle beauty myths and poke fun at herself and her famous friends.
When a swimsuit designer spoke out about Schumer's size after she appeared on the cover of InStyle in 2017 wearing a white one-piece, she defiantly put the onus on body acceptance on her critics, because she's doing just fine, thank you very much.
"I feel like other people need to work on accepting my body. Or not! People need time to decide how they feel about my body," she said after the magazine controversy. "I don't think about my body. I want to be healthy."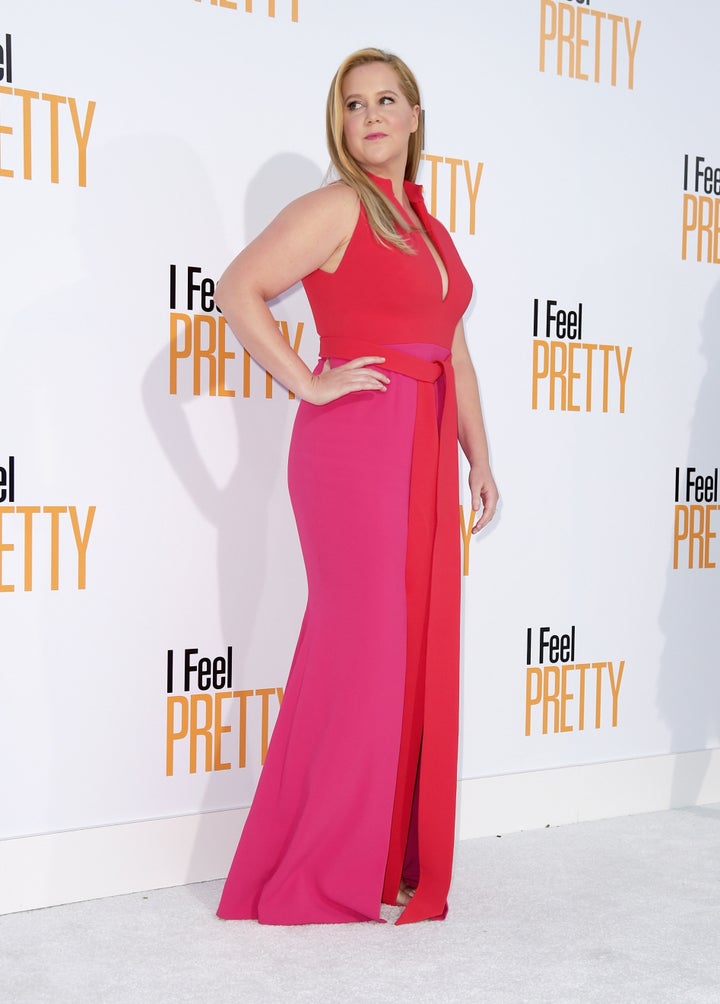 Luckily, the photo-editing enthusiast got the message and promptly apologized to Schumer.
"I'm sorry Amy! It was unfair to do that to you," the individual wrote. "I didn't think much about it when I first posted the pic. I've seen a lot of people photoshopping celebrities so I didn't think mine would even be a blimp. I spent like 30 min making the photo and I should have never posted it! I'm glad people called out this post! That was a dick move on my end. Well all I can do is apologize, I'm sorry."
But Schumer wasn't done just yet, posting the before and after images to her own Instagram Stories, writing "Real ass me" on the untouched photo and "boo" on the other.
And, yes, this story does have a happy ending. The fan has since deleted the post and appeared to abandon the Instagram account after very rightfully concluding that the individual "tuned something that didn't need to be tuned."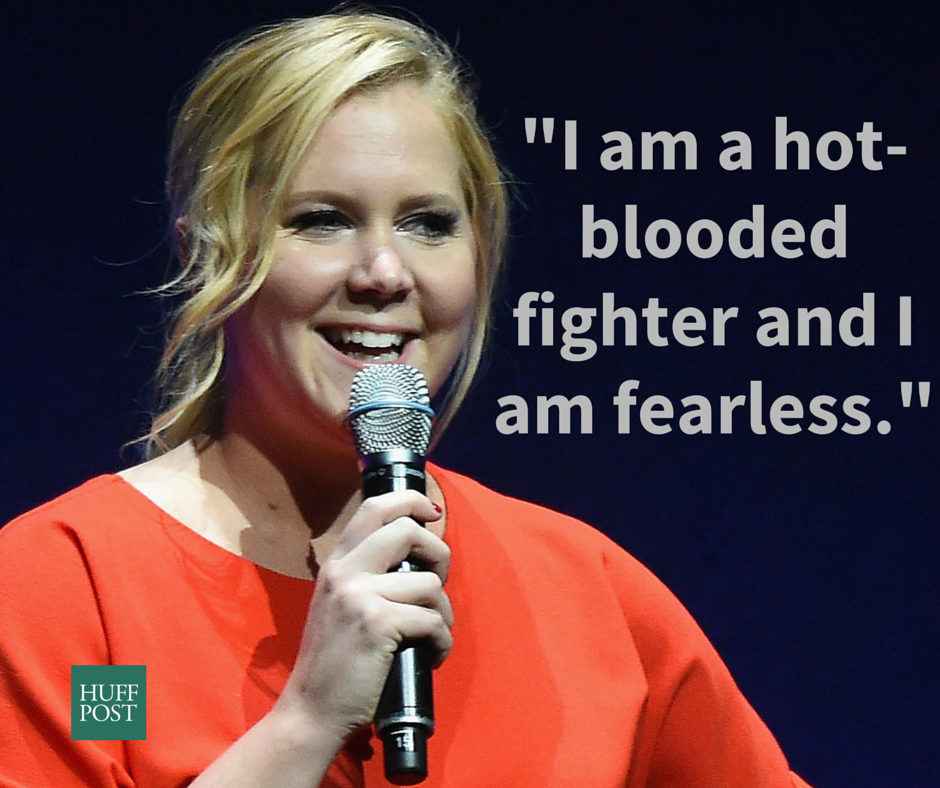 13 Amy Schumer Quotes That Make Us Proud To Be Women