Amy Schumer will no longer be taking photos with fans unless they're especially nice after one got out of hand and demanded she pose for a picture.
While visiting Greenville, South Carolina, a man "scared the shit" out of her when he abruptly approached the comedian, she wrote. Schumer declined his request but he persisted, allegedly telling her "it's America and we paid for you" in front of his daughter.
On Saturday, she shared a photo of him on social media, identifying the guy as the reason why snagging a Schumer selfie might be more difficult in the future.
Read her full post below:
She followed up the post with a tweet thanking fans for their support and further explaining that she'll "still take pictures with nice people," but on her own terms. Schumer also reiterated that the man's harassment was "not right."
A representative for the "Trainwreck" star told The Huffington Post that Schumer is "grateful to people who like my work and support me but not the ones who think that behavior is ok."
Only an hour before the encounter, Schumer shared a clip from her performance in the city on Friday night, singing the praises of the South. "Greenville makes you feel like mmmmmmm," the caption reads.
Although she was clearly shaken by the incident, it looks like Schumer's day turned around. She followed up the post with photos of herself laughing with friends and enjoying the perks of country life. Apparently, she's also gotten over her fear of horses.
Lexington, Kentucky is Schumer's next stop on her tour. Let's hope her visit to BFF Jennifer Lawrence's home state goes a bit more smoothly.
This piece has been updated with Schumer's tweet and comment from her rep.
Before You Go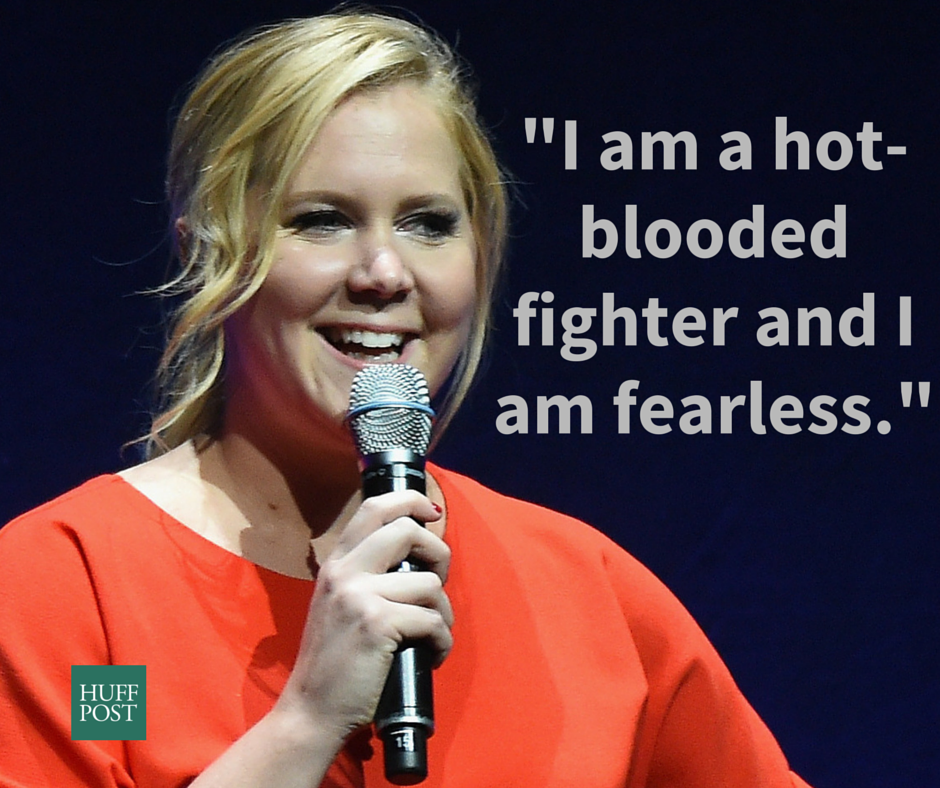 13 Amy Schumer Quotes That Make Us Proud To Be Women
Popular in the Community