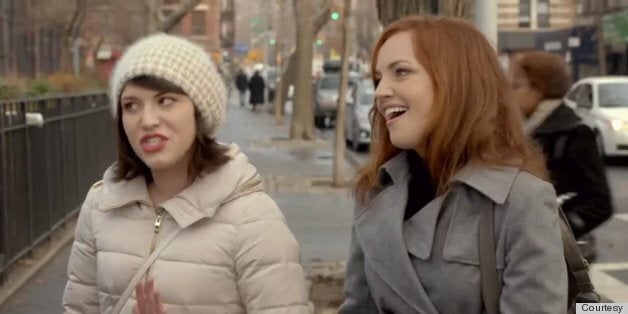 The video, which you can watch below, spoofs the all-too-familiar fact that women can't take a compliment. Schumer pokes fun at the unending self deprecation as each friend one-ups (one-unders?) the others in a series of hilarious sarcastic comparisons.
We can totally relate. You may think your new sneaker wedges are totally cutting-edge, but suddenly your friend walks into the room with flatforms and you're hiding your feet under the table in shame. And how many times have you responded to an outfit compliment with an offhand, "Oh, this old thing...?"
Yeah, these women take sartorial insecurity to a whole new level. Behold, the ladies' silliest shrug-offs:
"I'm like, a size 100 now."
"I look like a whore locked out of her apartment."
"Are you drunk? I look like an Armenian man."
"F**k you, I'm a f**king cow. Indian people are trying to worship me. I sleep standing up in a field."
"Of COURSE I see everyone when I look like Susan Boyle's toothbrush."
"Your t*ts make Katy Perry's look like the Holocaust."
Watch what happens when a woman responds with a simple "Thank you!" in the video below!
More women who have us in stitches: