Amy Schumer's name is included on the cover alongside other A-listers like Melissa McCarthy and Adele. Here's the problem with that, according to a post from Schumer's Instagram account on Tuesday morning:
"I think there's nothing wrong with being plus size. Beautiful healthy women. Plus size is considered size 16 in America. I go between a size 6 and an 8. @glamourmag put me in their plus size only issue without asking or letting me know and it doesn't feel right to me. Young girls seeing my body type thinking that is plus size? What are your thoughts? Mine are not cool glamour not glamourous"
Inside the issue, a letter from Glamour editor-in-chief Cindi Leive states that the issue is "96 pages of super-chic ideas to help you hit it out of the fashion ballpark, morning and night -- all courtesy of fashion experts, editors, and stylish women sizes 12 to 22." So Schumer does have a strong point -- why would the magazine have chosen her to represent that size range?
In fairness to Glamour, the issue never outright labels Schumer as plus-size and does profile other A-listers of all shapes and sizes, including Nicole Richie and Christina Hendricks.
We reached out to Glamour for comment and here's what they had to say:
"First off, we love Amy, and our readers do too -- which is why we featured her on the cover of Glamour last year. The cover line on this special edition -- which is aimed at women size 12 and up -- simply says 'Women Who Inspire Us,' since we believe her passionate and vocal message of body positivity IS inspiring, as is the message of the many other women, of all sizes, featured. The edition did not describe her as plus-size. We are sorry if we offended her in any way."
While it seems like the glossy didn't mean to offend the comedian, the bigger question here is, why do women size 12 and up need a separate issue in the first place? If the industry is really trying to be more inclusive, why can't plus-size fashion be featured alongside every other size? Now that would be progress.

Related
Before You Go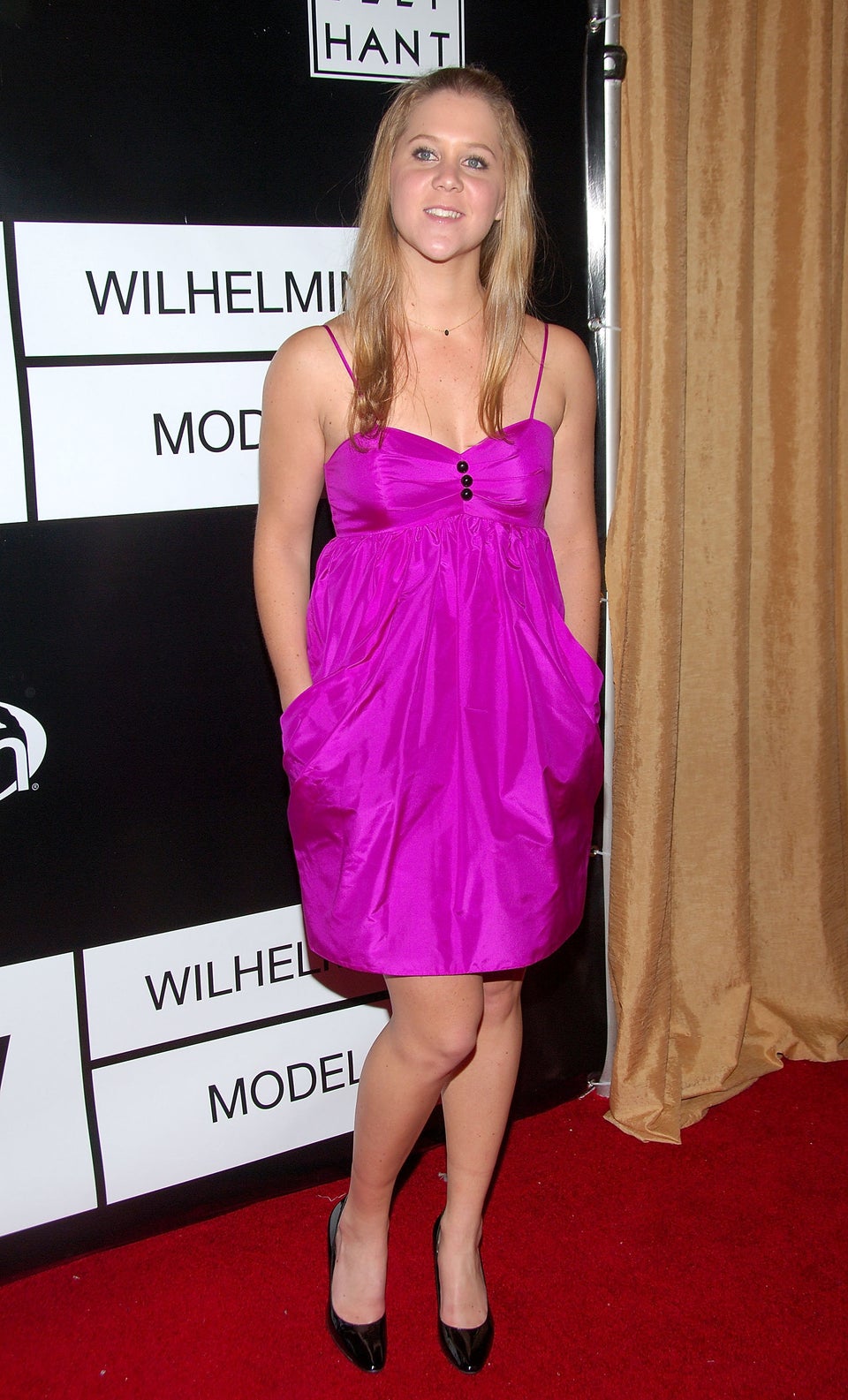 Amy Schumer's Style Evolution