While we contemplated selling some internal organs for "Hamilton" tickets over the weekend, funny gal Amy Schumer paid it forward at the popular Broadway show with a very generous tip for the bartenders.
On Saturday, Schumer left $1,000 on her $77 drinks bill, according to a bartender.
[A]t intermission, a member of her party came to the bar with another order and when he handed the receipt to my co-worker, he said, 'Amy wants to make sure you get this.' My co-worker looked at it and didn't know what to say. She showed it to me and I was equally speechless. We've served a lot of celebrities at Hamilton and we've received some nice tips but never before had I seen a tip that even came close to this one.
DeJohn said that most of the bartenders in her company are artists (herself included) and that tending bar on Broadway is their "survival job" while they work to catch a break.
"Amy knows what it's like to struggle in the service industry while trying to find success," she said. "When she came to the bar a few months ago and put $80 in our tip jar, I went up to her and thanked her and she basically was like, 'Of course, I've been there, I get it, you guys are great.' I've never encountered this kind of generosity before."
Indeed, Schumer put in time like DeJohn. Before she became the star we know and love today, she tended bar and waited tables in New York City between auditions.
And it seems like Schumer is wont to remember her past no matter how big her future. Last year, the actor bestowed a more than 1,000 percent tip on a Long Island college student working two jobs to pay for school.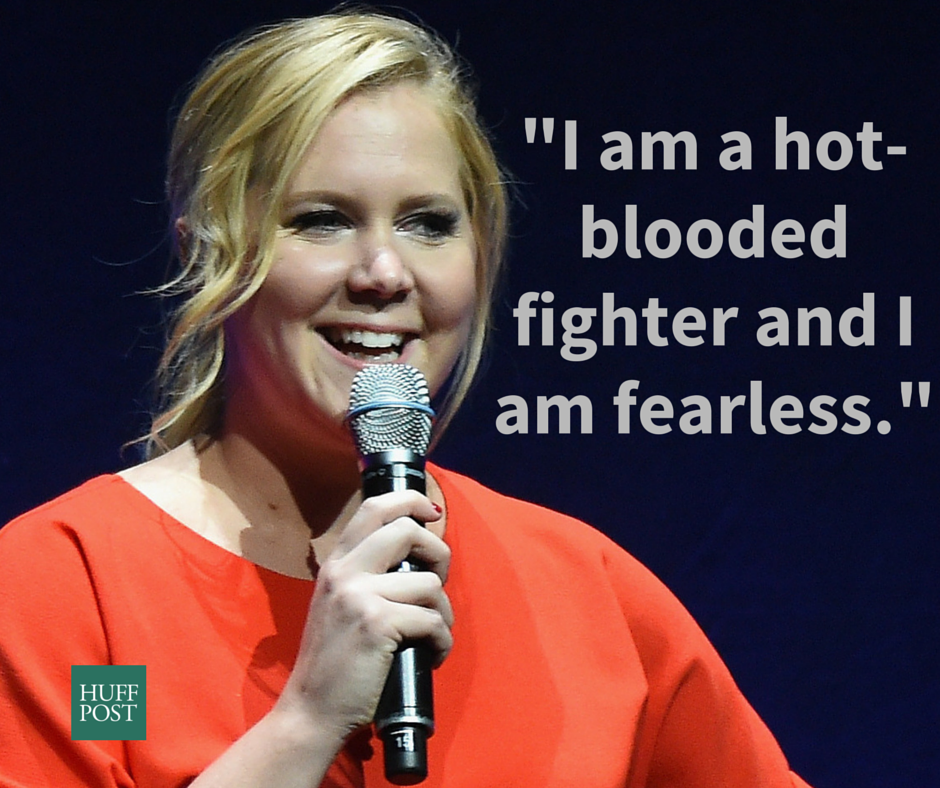 13 Amy Schumer Quotes That Make Us Proud To Be Women