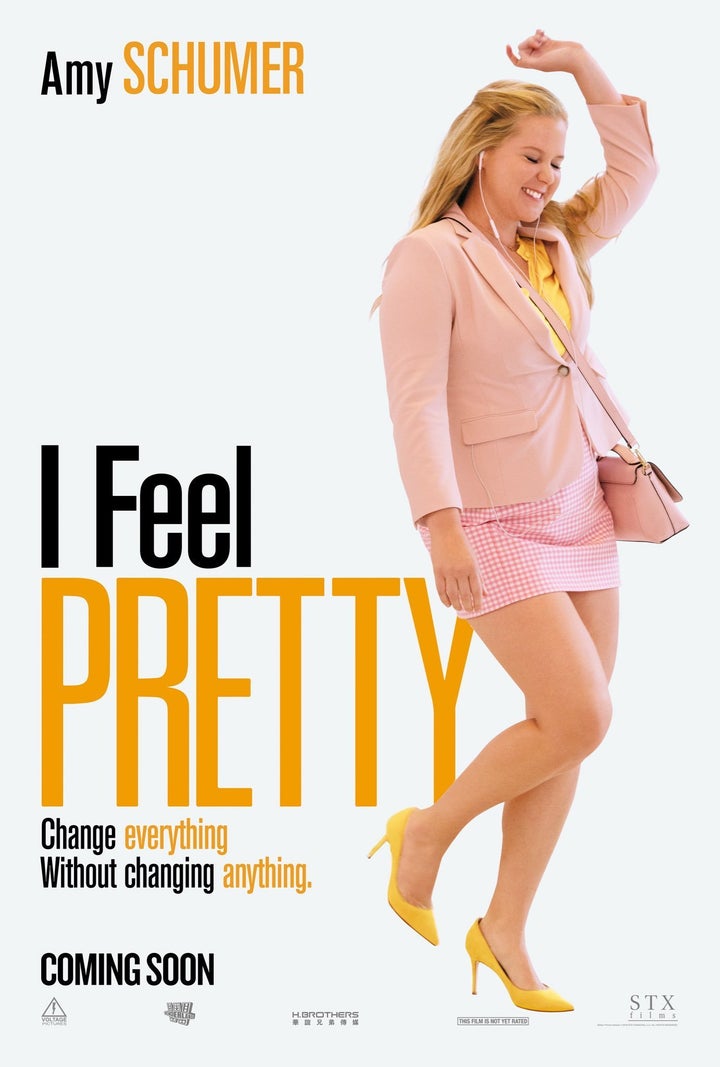 We only have a single request for this new Amy Schumer movie: Please, for the love of Goldie, be better than "Snatched." 
The comedian premiered the trailer for her upcoming comedy "I Feel Pretty" on "The Ellen DeGeneres Show" Thursday morning (she also dressed up as a baby, but that's another story) and it feels tailor-made for her brand of humor. 
Directed by Abby Kohn and Marc Silverstein, the film sees Schumer playing a woman who takes a fall during a Soul Cycle class only to wake up convinced that she is the most beautiful woman in the world. 
"I look exactly the same but in my mind I am Gisele; I am one of the Jenner-Kardashians," Schumer told DeGeneres about the twist. 
This newfound confidence propels her to live her life without insecurities, which opens her up to personal and professional opportunities. At one point in the trailer, she actually looks Naomi Campbell in face and tells her, "Modeling is an option for me. It's not who I am."
"It's a really funny and sweet movie that I think will make us all feel better. It made me feel better to play the role," Schumer explained. 
Michelle Williams, Emily Ratajkowski, Rory Scovel, Aidy Bryant, Busy Philipps, Tom Hopper and Lauren Hutton also star in the project. 
"I Feel Pretty" hits theaters on June 29. 
BEFORE YOU GO
PHOTO GALLERY
13 Amy Schumer Quotes That Make Us Proud To Be Women