Comedian Amy Schumer suggested she is preparing to make a push against gun violence on Saturday, after a gunman killed two women and injured nine people during a showing of her latest movie in Lafayette, Louisiana last month.
Sarah Clements, whose mother survived the mass shooting at Sandy Hook elementary school in 2012, published a post on Medium calling on Schumer to speak out in the aftermath of the Lafayette shooting, which took place during a screening of "Trainwreck," Schumer's latest movie. In her reply on Twitter, Schumer referenced the victims and said she was preparing to do something:
21-year-old Mayci Breaux and 33-year-old Jillian Johnson were killed and nine others were injured July 23 by John Russell Houser, 59, who also killed himself during the incident.
Clements called Schumer "our generation's epitome of what it means to be a strong, powerful, self-aware champion for the experiences and truths of being a woman," and highlighted the particular challenges women face in pushing for gun control.
"The hatred and trolling of women fighting for gun reform is specifically twisted to become gendered threats and attacks. They reference rape, 'setting us in our place,' obeying men and shutting us up, and overall they simply exemplify the worst of a patriarchy obsessed with the symbol and purpose of guns," she wrote on Medium. Clements also noted that women in the United States are much more likely to be killed by a person with a gun than are women in other high income countries and that women of color are disproportionately affected by gun violence.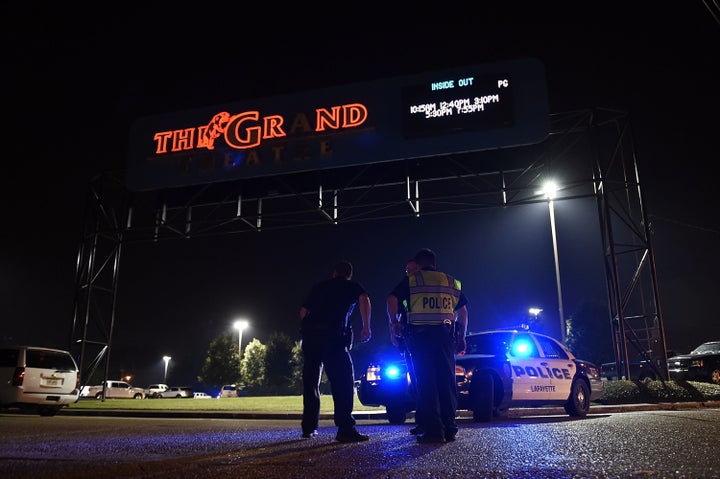 After the shooting, Schumer tweeted that her heart was broken and her thoughts were with the victims of the attack. Earlier this year, she released a mock advertisement for birth control, advertising how difficult it was to obtain for women while guns remained relatively easy to get.
But Clements said that she knew Schumer could do more.
"Be a voice for our generation and for women — two groups who make up most of the victims of the gun violence in our country," Clements wrote. "As you said and as I've learned, what truly matters in life is how you decide to write your own story. And in doing so, don't apologize to the frightened millions who resent that they never had it in them to do it. Instead, show them it can be done."
Popular in the Community