Amy Schumer thinks her fellow celebrities need to "be real" when it comes to their sometimes drastic weight loss methods.
"Everyone's like, 'Oh, smaller portions!'" the comedian said Thursday on "Watch What Happens Live with Andy Cohen." "Like, shut the fuck up. You're on Ozempic. Or one of those things."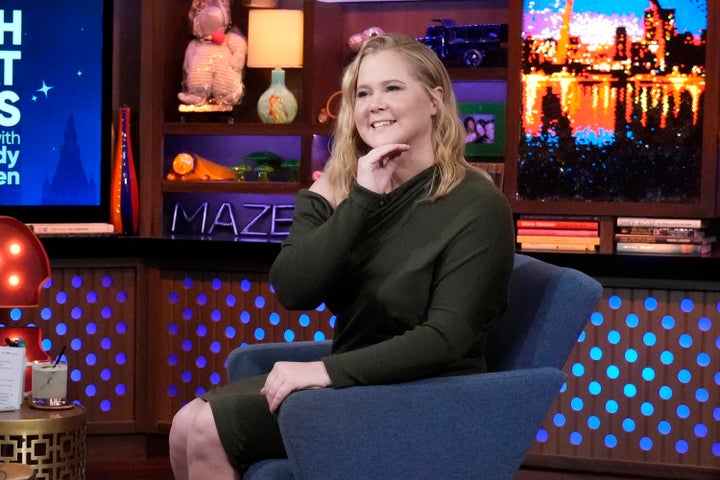 Ozempic, a diabetes treatment that manages blood sugar levels, has made waves in recent months as an off-label weight loss drug. The drug's growing popularity has even led to people with diabetes being unable to obtain their needed medication because so many people using it to lose weight fueled shortages, NBC News reported in January.
"Be real with the people," Schumer said. "When I got lipo, I was like, I got lipo, OK?"
In the interest of being real, the "I Feel Pretty" star told Cohen that she had tried Ozempic herself but dealt with major side effects. The drug made her so tired she was unable to even throw a ball around with her son, and she recalled thinking, "OK, this isn't livable for me."
Cohen took some heat in April after fans accused him of praising celebrities who had lost weight using the drug. However, Cohen maintained that he wasn't praising their weight loss but merely noting the obvious.
"I'm trying to deliver the goods for my audience watching," he said in defense. "I mean, if Dolores [Catania, of "The Real Housewives of New Jersey"] shows up looking 15 pounds lighter, I gotta find out how it happened."
Popular in the Community