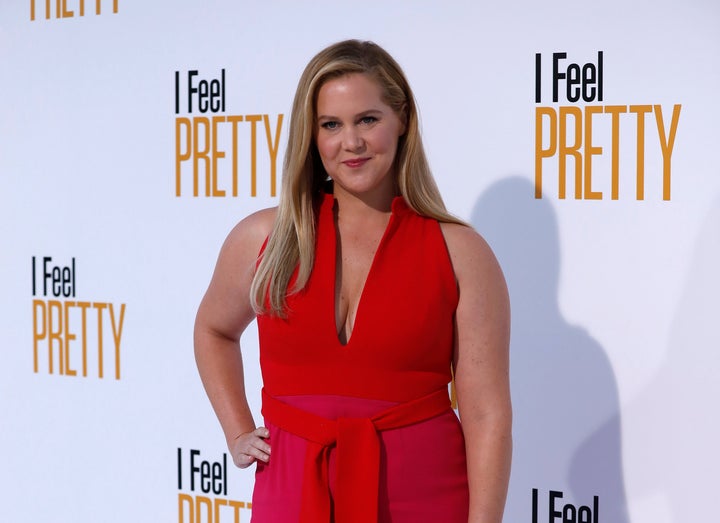 Amy Schumer knows you're interested in her pregnancy, so she's using that attention to urge followers to vote in Tuesday's midterm elections.
"It's moving all around! Oh my God, oh my God, see it has so much energy — that's why I'm puking every day," Schumer says in the clip, as she watches her unborn baby move on the screen.
The comedian and Fischer tied the knot in a surprise ceremony in February after only a few months of dating.
In the caption, Schumer was all business, however, encouraging her millions of followers to develop a voting plan for Election Day.
"Happy Election Eve! You can look up your polling place + hours by texting LOCATION to 21333," she wrote. "And you can look up a sample ballot to be prepared at vote411.org/ballot. Make a plan to #vote and let's make history tomorrow! ♥️🗳"
The Golden Globe nominee on Tuesday shared a photo of herself proudly sporting an "I Voted" sticker, adding hashtag #votewithus in the caption.
Schumer has been taking fans along her pregnancy journey, which she revealed hasn't been without its hardships.
"I don't like it," Schumer said about being in her second trimester at a recent show in Las Vegas, per People. "I've had a really tough pregnancy so far."
She has yet to reveal the gender of the baby, but that hasn't stopped self-identifying "psychics," she joked, from offering guesses.
"It's a 50-50 shot. It's better odds than in Vegas," she added at the show. "I don't know what it's going to be. I think it's going to be a baby."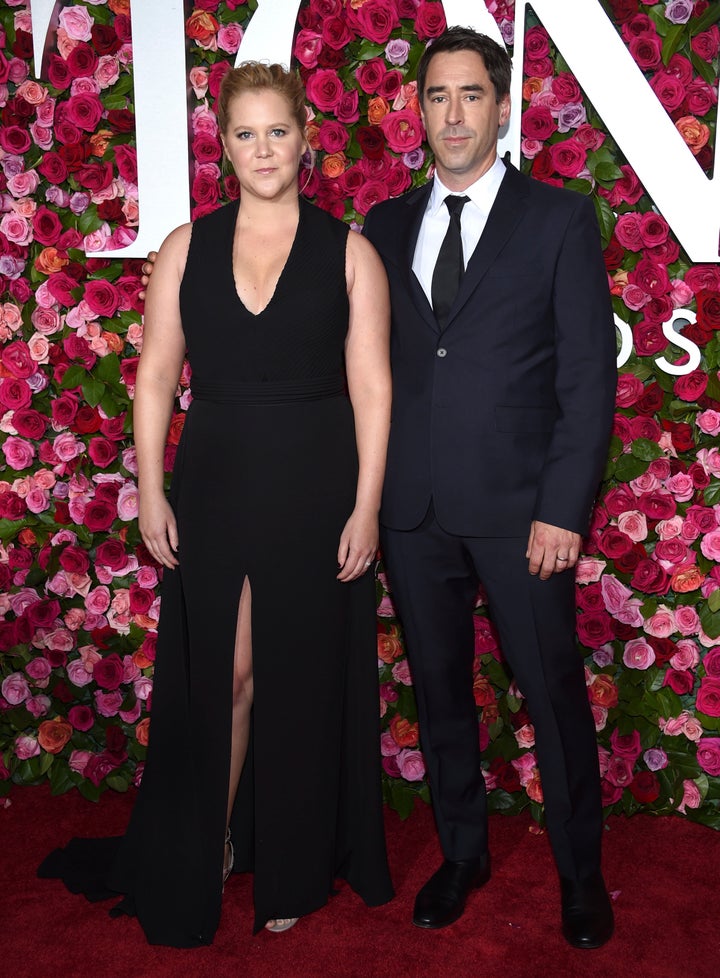 Always one to go for a laugh, Schumer has also made a running joke of how she feels competitive with the Duchess of Sussex, Meghan Markle, who's also expecting a child.
"Already had the baby. Took me less than 4 months. Let's see Megan do that shit," she captioned a photo of herself holding an unidentified newborn.