Amy Schumer was quick to call out a film critic on Monday after he tweeted out a sexist jab at the entertainer.
"Spent the night with @amyschumer. Certainly not the first guy to write that," wrote Murphy in a tweet that has since been deleted.
Schumer didn't hesitate to respond, calling out the critic for insinuating she was promiscuous.
Murphy quickly apologized to the comedian and backtracked on his tweet, telling Schumer, "I truly apologize. Thought you'd like the joke. I should leave the comedy to you!"
Schumer responded to Murphy's apology a little while later saying:
"That's really okay honey. I just remember thinking you and your dad were sweet and it was a bummer to read that."
Murphy did not return a request for comment.
Schumer often jokes about her sex life in her stand-up set, and while it's one thing to be known for a somewhat self-deprecating shtick about bedroom antics, it's entirely different when someone else tries to make the same joke. That's called slut-shaming.
While it might seem "harsh" to call out Murphy (and it's certainly commendable that he apologized immediately), his tweet provides an opportunity for a teachable moment.
Schumer constantly has comments like Murphy's thrown at her, but regardless of whether they're coming from a teenager or a grown man, they're still wrong. The comedian is right to call out sexism when she sees it and has done so in the past.
"I think it's just 'cause I'm a girl. I feel like a guy could get up here and literally pull his dick out, and everyone would be like, 'He's a thinker,'" she joked during her HBO special last year, suggesting that male comics could tell the same jokes without getting labeled the same way.
Moreover, in a July 2015 interview with Australian radio hosts Jane Hall and Matt Tilley, the 34-year-old put Tilley in his place with shade and sarcasm after he seemed to imply that Schumer's clothing in "Trainwreck" was "skanky" and that the story was about how "being with a guy eclipses everything else."
And when a movie critic decided to discuss Schumer's "wide facial features" and weight in a review of "Trainwreck," the comedian subtly called out the critic in a December interview with The Hollywood Reporter.
"With 'Trainwreck' coming out, I was like, everyone's going to say, 'She's not pretty enough to be in this movie,'" said Schumer to THR. "And then only one dude wrote that, and people really attacked him, and then he redacted that and wanted to date me."
Hopefully by now, people will learn that Schumer isn't going to mess around when you throw sexist comments her way.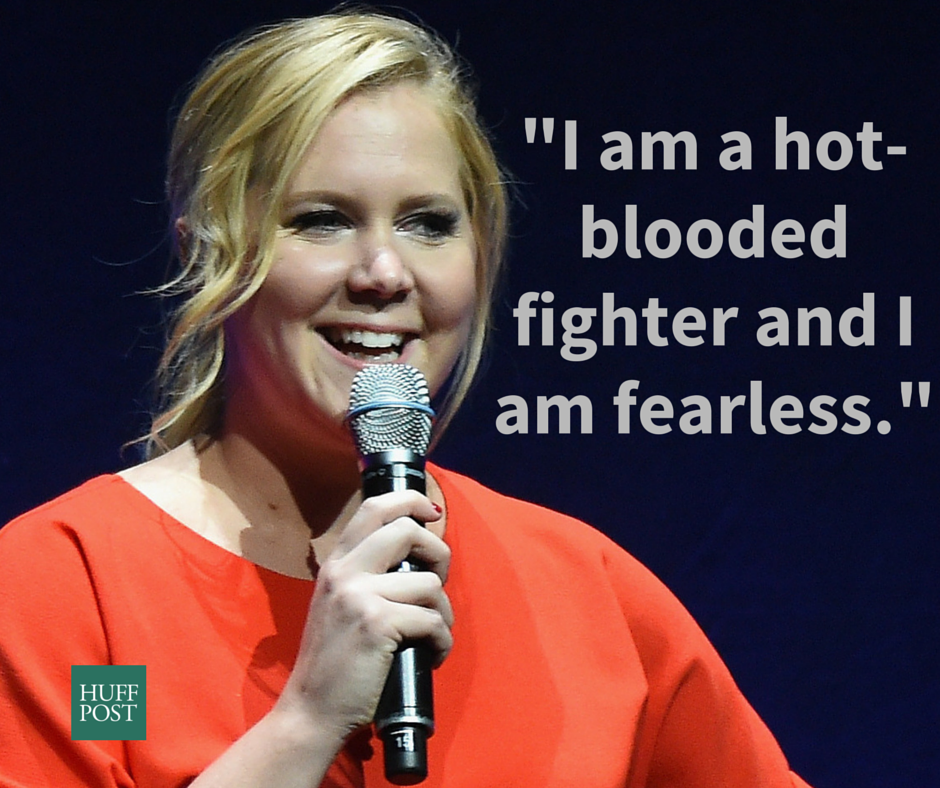 13 Amy Schumer Quotes That Make Us Proud To Be Women
Popular in the Community