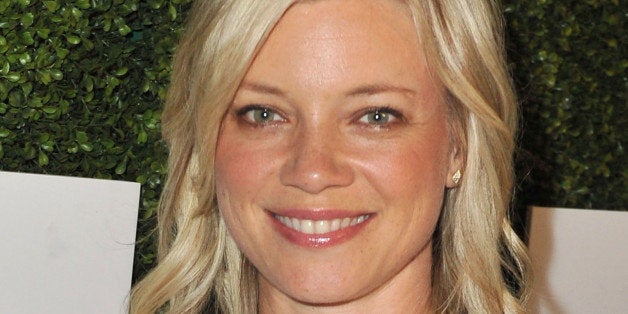 This summer, single-use plastic bags were banned in the city of Los Angeles, making it the largest city to pass the ban in the country. I was front and center for the historic city council vote alongside Dan Jacobson, legislative director of Environment California, and Environmental Media Association President Debbie Levin. We were ecstatic. The three of us have been fighting to see the end of plastic bags for a long, long time.

My commitment to the environment began in high school. I grew up in Topanga and went to Palisades High School, a school that is surrounded by the Santa Monica Mountains and has an amazing view of the Pacific Ocean. Being around so much natural beauty inspired me to volunteer with Heal the Bay.

I loved Heal the Bay's mission to keep the ocean clean and healthy and began speaking at schools, talking about how young people could get involved and help preserve our beautiful California coastline.

Around that same time, my acting career began to take off. I was asked to do a PSA about ocean pollution for the Environmental Media Association. I played a mermaid in the video and got to wear the same tail that Daryl Hannah wore in "Splash." We currently both serve as EMA Board Members together.

I began to learn more about just how bad the plastic bag waste issue was and how so many of those bags were ending up in the ocean and was horrified by it. Did you know that Californians throw away 123,000 tons of plastic bags each year – too many of which end up out at sea where often marine life ingest the bags, mistaking them for food. Even fish and other sea creatures that aren't ingesting plastic bags still feel the effects of plastic waste. Scientists believe that fish could be absorbing toxins released from plastic bags. That means that we could be absorbing those toxins when we eat seafood. Worst of all, plastic bags in the ocean will never biodegrade – they'll be around forever.

I started working with Environment California, an environmental advocacy organization committed to conserving California's natural beauty. Environment California was working hard to ban single use plastic bags throughout California, and I wanted to help them achieve that goal.

I took my first lobbying trip up to Sacramento in August 2009. The bag ban failed to get through the state Senate that year. Then in June of 2010, myself, along with fellow EMA Board Members Rosario Dawson and Rachelle Lefevre and EC's Dan Jacobson traveled to Sacramento to once again try and convince voters and legislators that banning plastic bags in California was not only the right thing to do, but essential for the health of our oceans and sea life.

We met with then-Gov. Arnold Schwarzenegger, who was thrilled to meet people from the arts and entertainment community and become a stronger supporter of the bag ban. On June 2, 2010, the bag bill passed the state Assembly, though later that year it died in the Senate.

I would love to see plastic bags banned in the entire state. The decision to ban plastic bags in the city of Los Angeles was a huge victory. California's coast is like no other place in the world. I would hate to see it ruined by plastic bags and the environmental devastation their waste brings. The momentum is there, we just need to get the right people on board, like Gov. Jerry Brown, to make it happen.

Want to support a statewide ban so we can keep more plastic out of the Pacific? Click here.

Amy Smart is an actress, activist and member of the Executive Board of the Environmental Media Association and chairperson of the Environmental Media Association Young Hollywood Board.