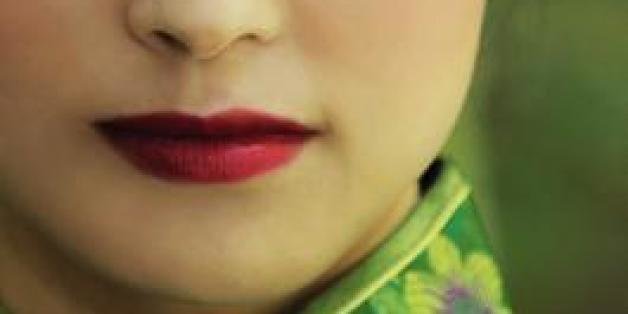 While thumbing through a book she found during an exhibition on early-1900s Shanghai, Amy Tan found a photo of 10 beautiful courtesans. The picture caught her eye, because the ladies' garb closely resembled an outfit her grandmother has on in Tan's favorite photo of her. Her curiosity about whether or not her grandmother was a high-class courtesan inspired "The Valley of Amazement," which chronicles the life of Lucia Minturn, an American woman who falls in love with a Chinese artist and follows him to Shanghai. When their relationship deteriorates, she stays in China, supporting herself and her daughter by running a courtesan house.
Why are we talking about it?
Amy Tan hasn't published a work of fiction in eight years, so this novel is a long time coming. The story behind it is intriguing, to say the least. With Tan, it's safe to assume what you're signing up for thematically - Asian American familial relationships - as well as compositionally. She's been known to successfully experiment with structure.
Amy Tan is the author of six other literary novels, most of which explore mother-daughter relationships. Her most famous and critically-acclaimed is "The Joy Luck Club." She's also written two children's books, and a number of non-fiction works. She has been a finalist for the National Book Award, the Orange Prize, and the National Book Critics Circle Award.
Fans of "The Joy Luck Club," and Tan's other novels. Those interested in learning more about Chinese history, and those interested in gender issues.
What do the reviewers say?
The Washington Post: "Violet may say she's devastated or filled with rage, but when she suffers some truly life-shattering losses, she shows as much distress as I feel about losing a sock."
NPR: "There are familiar Tan themes throughout 'The Valley of Amazement': family estrangement, mother-daughter angst, the displaced feeling of being considered "other" in a new environment."
San Francisco Chronicle: "Where are Tan's trademark moments of respite, where the reader may repose in the mystic paranormal? After this journey, you may need a few hits of opium. Relentlessly, she keeps your feet on the ground, allowing the novel to plunge you deep into its base, materialist, hard-edged core before slowly elevating you to something approaching hope."
"When I was seven, I knew exactly who I was: a thoroughly American girl in race, manners, and speech, whose mother, Lulu Minturn, was the only white woman who owned a first-class courtesan house in Shanghai."
"After your defloration, I will lend you some of my special skirts. Here is one in your color; a rich imperial violet. The whiteness of the skin is best against a darker-colored skirt. The middle panel conceals a split, like the part between two curtains. You can close the split with frog clasps. Or you can unfasten them to show the knees, or the thighs, or the pudena. The skirt is only for very special suitors or patrons who enjoy showing you off in public. Never cheapen yourself by revealing what is beneath the skirt if your suitor requests a look. Everything with the skirt must be an accident you control."
REAL LIFE. REAL NEWS. REAL VOICES.
Help us tell more of the stories that matter from voices that too often remain unheard.