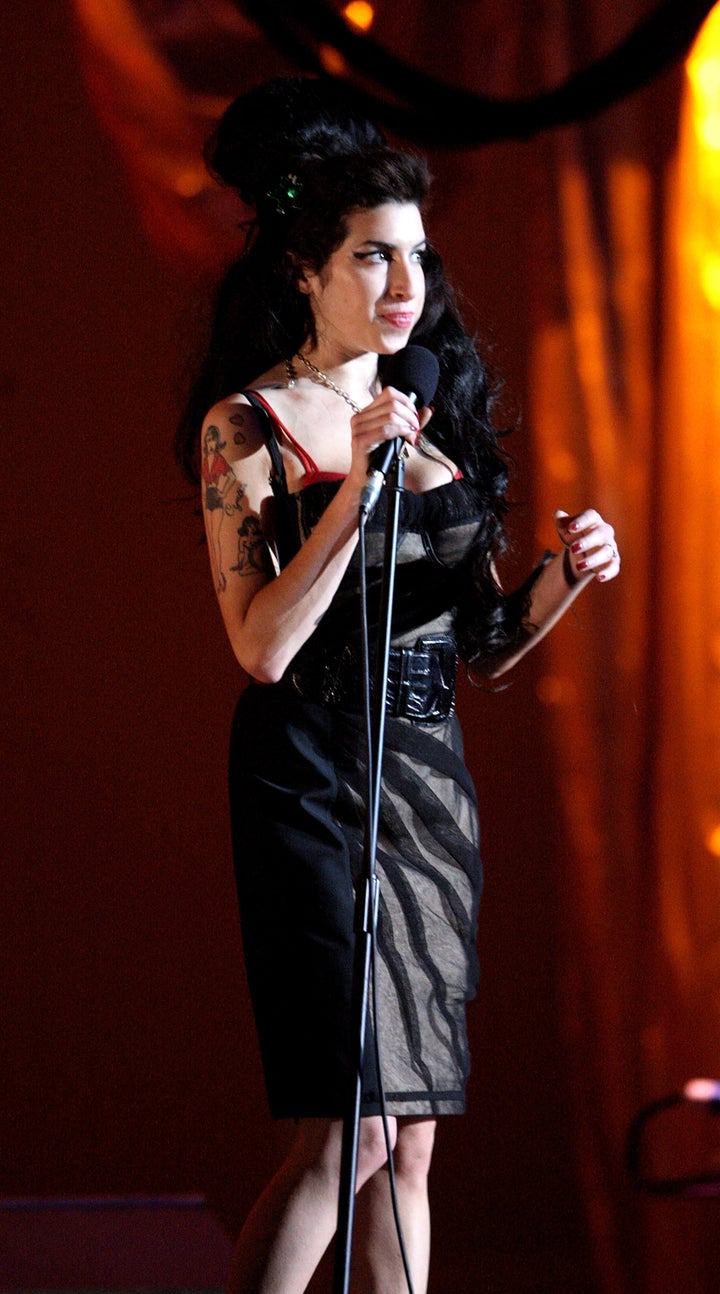 UPDATE: Amy Winehouse's rep tells Gossip Cop: "There's no truth" to rumors about the singer's plan to adopt before her death.
PREVIOUSLY: Amy Winehouse's recent death left her family devastated, but one almost-family member is just now speaking out on the singer's passing.
According to The Sunday Mirror, Winehouse was in the process of adopting a 10-year-old St. Lucian girl named Dannika and had even contacted lawyers to get the process rolling right before she died.
"Amy was already my mother," Dannika told the paper. "I would call her 'mum' and she would call me her ­daughter. She took care of me and we had fun together. I loved her and she loved me."
The paper reports that Winehouse first met the girl's grandmother during one of her many visits to the Caribbean island, and their family is shocked by the singer's untimely death.
Winehouse was found dead in her London home on July 23. Her funeral was held last week, with her friends and family sharing their grief.
"Our family has been left bereft by the loss of Amy, a wonderful daughter, sister, niece," Winehouse's father, Mitch, said in a statement. "She leaves a gaping hole in our lives. We are coming together to remember her and we would appreciate some privacy and space at this terrible time."
"I can't describe what I am going through and I want to thank so much all of the people who have paid their respects and who are mourning the loss of Amy, such a beautiful, brilliant person and my dear love," Winehouse's boyfriend, Reg Traviss said after her death. "I have lost my darling who I loved very much."