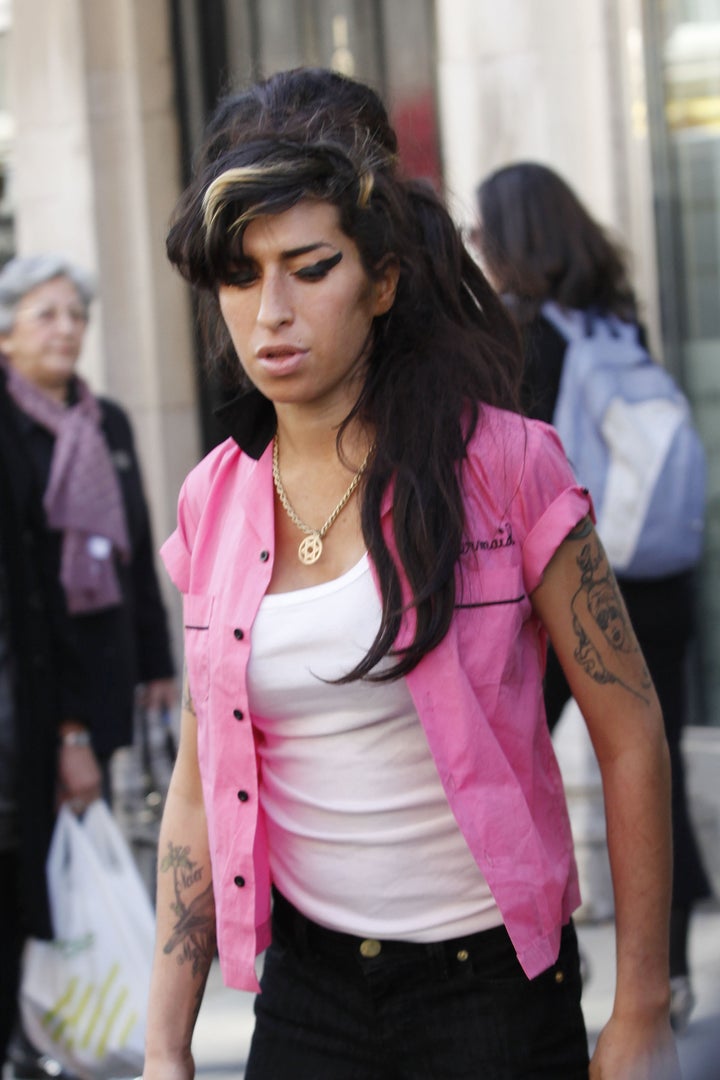 Though it wasn't entirely unexpected, given the recent disaster concerts and trip back to rehab, Amy Winehouse's Saturday death came as a shock to a public not entirely in the loop about her most recent struggles (as thorough as tabloids like to be). To those who knew her best, the passing -- from reasons still officially unexplained -- seemed a foregone conclusion.
Winehouse's mom, Janis, saw her daughter just a day before her death, and told the Daily Mirror that her dying "seemed only a matter of time."
"She seemed out of it. But her passing so suddenly still hasn't hit me," she told the paper, saying that Amy told her that she loved her, and that she'd treasure those words forever.
The Mirror also takes accounts from unnamed friends who reveal that Winehouse was in the midst of a weeks-long drinking binge, and that, according to an MTV producer and others, she died of a bad ecstasy pill.
Meanwhile, according to the Daily Mail, British tabloid The People reports that Winehouse was seen buying cocaine, heroin, ecstasy and ketamine the night before her death; any tabloid report, of course, must be taken with a grain of salt.
Officially, as noted, police are treating the death as unexplained, and an autopsy will be performed on Sunday or Monday, according to conflicting reports.
Winehouse appeared wobbly in taking the stage on Wednesday, where she made a surprise performance at the iTunes Music Festival to support goddaughter Dionne Bromfield. She danced on stage, but did not sing, only whispering into the microphone the few times it was passed to her.
Popular in the Community