As the media reels from Amy Winehouse's death this past weekend, fashion sites such as Fashionista and Grazia have taken a moment to remember the singer who, while not exactly a fashion icon, certainly possessed a singular look.
"We met Amy in Paris, fresh from having won five Grammys. That night, everyone discovered that in addition to a genius voice Amy also had an exceptional and very British sense of humor. Having restyled the Fendi dress she was wearing that night, she said with a wink: 'Forgive my ignorance, I don't know anything about fashion....' We are very sad for the loss of such a unique talent that in many ways transcended music, fashion, and culture."
While it may seem curious that Fendi, of all labels, has voiced its condolences, the brand's creative director Karl Lagerfeld has always been a big Winehouse fan, calling her "the new Brigitte" (Bardot, that is) for her iconic hair.
After channeling the crooner's beehive 'do and dramatic eyeliner for his Chanel Pre-Fall 2008 runway show, Lagerfeld invited Winehouse to perform at the opening of Fendi's Avenue Montaigne store during Paris Fashion Week in March, 2008.
"I don't know." She seems exasperated. "I like ..." She reaches around for a fashion reference. She finds one. "Chanel."
Winehouse performing at the Fendi Paris store reopening in 2008: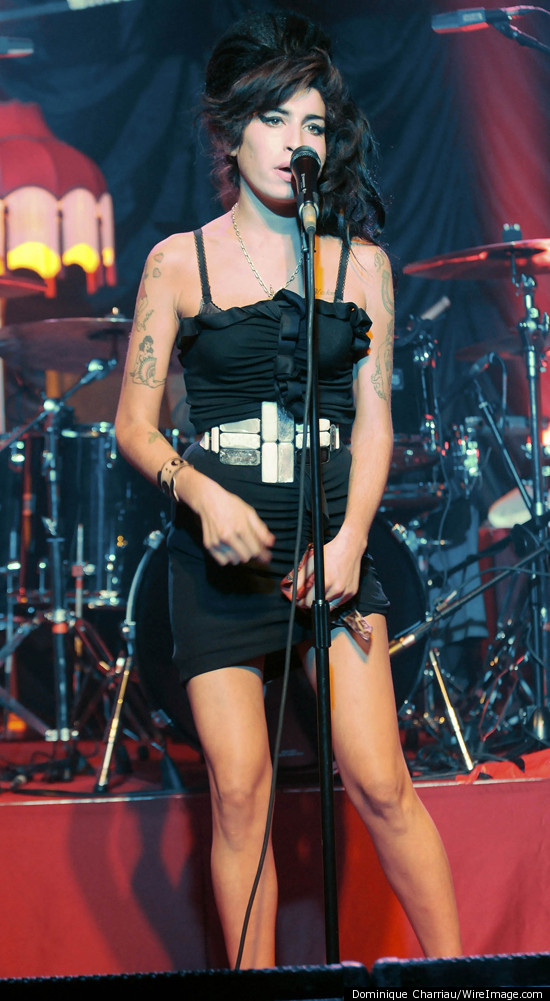 Popular in the Community