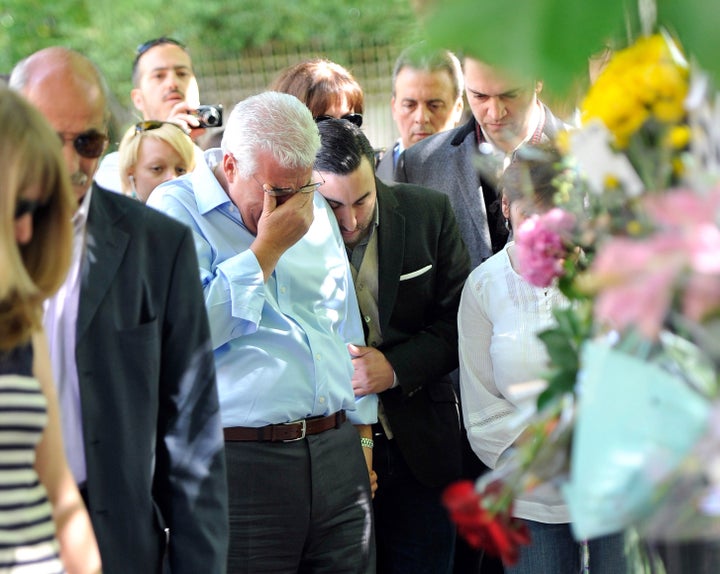 Amy Winehouse's family and friends on Monday gathered outside the North London home where she was found dead on Saturday, making a tearful pilgrimage to both the place she spent her last, trouble days, as well as to the makeshift memorial to their late daughter constructed by mourning fans from throughout the world.
Having been en route to New York City when news of his daughter's death broke, Mitch Winehouse immediately turned back across the sea. The family initially released a statement saying, "Our family has been left bereft by the loss of Amy, a wonderful daughter, sister, niece. She leaves a gaping hole in our lives. We are coming together to remember her and we would appreciate some privacy and space at this terrible time."
Winehouse's mother Janis described her final moments with her daughter, which happened less than 24 hours before she was found dead, saying that she "seemed out of it" and troubled; Mitch, upon visiting the memorial, thanked fans by saying, "I can't tell you what this means to us. It really is making this a lot easier for us.. Amy was about one thing, and that was love. Her whole life was devoted to her family and her friends, and to you guys as well,"
Also in attendance were ex-boyfriend Regg Travis and brother Alex Winehouse.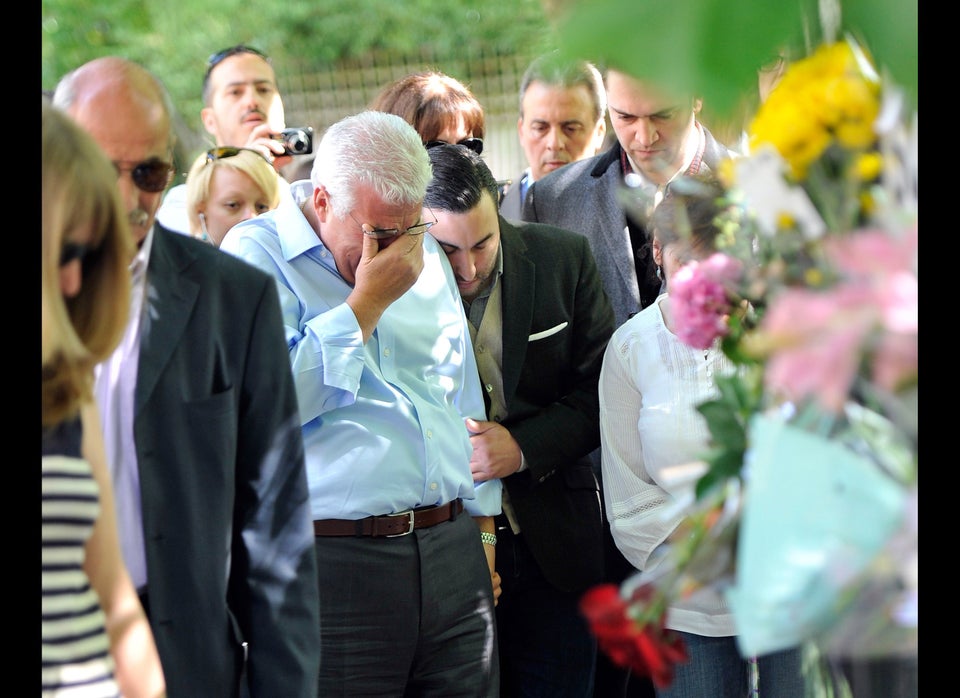 Popular in the Community