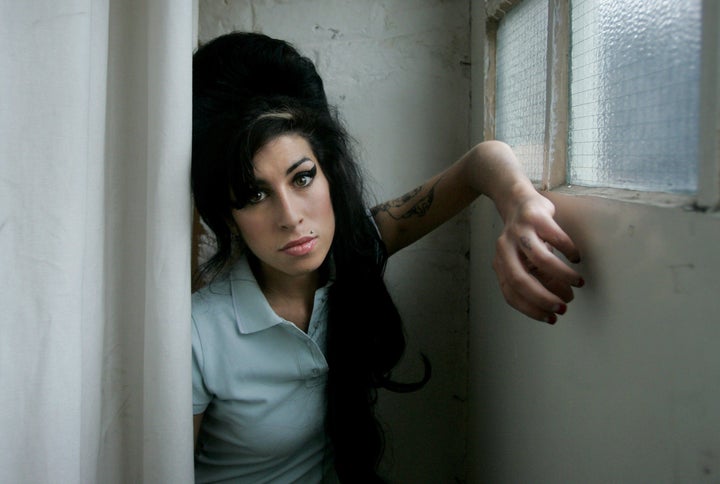 Like many of you, we heard the sad news about Amy Winehouse's death on Facebook. The news spread quickly. Her friend Russell Brand immediately issued an incredible tribute to her, which was one of the most widely discussed responses to her sudden death. Most people immediately assumed that a drug overdose must have taken Amy's life. We don't know how she died, and on some level, it doesn't really matter. She was young, talented and apparently haunted with struggles none of us will ever understand. She used drugs. And now she's gone.
We have worked at the Drug Policy Alliance for many years and spend most days thinking about drugs, our country's drug policies and the people whose lives are impacted by them. We spend most days advocating for, and trying to help, people just like Amy. Here are some of our reflections on the tragic death of Amy Winehouse.
Abstinence isn't always achievable for everyone. We know some people will fall short of this goal, despite everyone wanting to see them succeed. Even people with virtually unlimited resources and support, like Amy Winehouse, will sometimes fail to live up to their own hopes for sobriety. We need as many potential solutions on the table as possible, including things that reduce the risks of accidental fatal overdose, like the overdose reversal medication naloxone and physician-monitored prescribed heroin maintenance programs. Amy's drug use and struggles with addiction have been in the news for years. She was in treatment as recently as May. Unfortunately, treatment is not a silver bullet and relapse is a common, and frustrating, part of recovery.
There's an Overdose Crisis in the United States and Abroad.
People usually hear about overdose when it happens to a celebrity like Heath Ledger or Chris Farley. Yet overdose is a silent killer that has quickly become one of the leading causes of accidental death in the United States. Nationally, over 27,000 people died from accidental overdoses in 2007 (the most recent data available). In NY and 16 other states, overdose is now the leading cause of accidental death, even passing car fatalities. More Americans now die from an accidental drug overdose than from HIV/AIDS.
That's the bad news. The good news is that most drug overdoses are preventable. Solutions to the crisis exist; cost-neutral and cost-effective measures such as Good Samaritan 911 laws and expanded access to the lifesaving overdose reversal medication naloxone help reduce overdose deaths.
Just last week, Governor Andrew Cuomo of New York signed a Good Samaritan 911 bill that will save thousands of lives. The bill will help reduce overdose death by allowing people who are witnessing an overdose to call 911 without fear of being prosecuted. New York now joins states like New Mexico and Washington in passing these laws, but we need these laws in every state.
People Need Better Access to Effective Treatment
We need to invest in better and more widely available drug treatment. Many people would be shocked to discover that there's virtually nowhere left in the United States where a person addicted to heroin can call and be admitted that same day to a long-term in-patient drug treatment program free of charge. We need to eliminate these barriers to addiction treatment.
We urgently need to step up our commitment to making proven medical interventions such as methadone and similar drug therapies more widely available. It's nonsensical to believe that most people dependent on drugs like OxyContin or heroin will magically quit and become drug free overnight just because it's now harder to find them. Simply reducing access to certain drugs doesn't address the underlying addiction that so many people struggle with. "Clamping down" on drug availability simply encourages people to switch from one drug to another. Even our drug czar acknowledges this is true. It's a primary reason why we're seeing a surge in heroin use and overdose lately.
Addiction Doesn't Discriminate.
Drug misuse and addiction don't discriminate. Addiction can take over and ruin anyone's life, whether you are a Grammy award-winning artist or someone who sings for money on the subway. Betty Ford, Rush Limbaugh and Patrick Kennedy all remind us that addiction can touch anyone, rich or poor, left or right, famous or unknown.
People Use Drugs for Pleasure -- and to Cope with Pain.
We don't know the reasons why Amy Winehouse used drugs, or what triggered her last binge. Some reports talk about a big fight with her boyfriend after he found out she was still in touch with her ex-husband who is behind bars. Other coverage describes the booing and panning that she recently endured at a recent concert in Serbia, where she was unable to perform. But what we do know is that people use drugs for both joy and for pain. We're sure that Amy, like so many of us, had a lot of good times when partying. On the flip side, Amy appeared to have some demons and pain that she was trying to soothe by self-medicating with drugs.
We Must End the Stigma Against People Addicted to Drugs.
We must -- and this is perhaps most important of all -- stop our barbaric stigmatization and stereotypes of people addicted to drugs. People like Amy endure a hell we can only imagine. The agony of being made into a ridiculous caricature, something less than human, for nothing more than our own casual amusement, is beyond what any young person should ever be forced to endure. We targeted her, mocked her and cast her out as an irredeemable "crackhead" for nothing more than sport. It's shameful. It's too late for Amy to hear us now, but our apologies should be sent out en masse to her and to all others like her, struggling, surviving.
Meghan Ralston is the harm reduction coordinator for the Drug Policy Alliance. Tony Newman is the director of media relations at the Drug Policy Alliance.