After a quiet couple months, Amy's Baking Company has returned to the spotlight. And this time, they're taking the offensive.
In an interview with Arizona's Fox 10 News earlier this month, owners Amy and Samy Buzaglo sought to set the record straight about their food and how they run their business. In the process, they also fired a couple shots at the Internet community, singling out Reddit and online reviewing site Yelp.
Speaking about Reddit, Amy told the station, through clenched teeth: "I don't know what to say. Those people are insane. I didn't even know what Reddit was. Reddit is for people that have nothing better to do with their lives."
She later adds: "[Reddit] needs to be closed down. ... I can't say anything that's not filtered and that you won't have to bleep."
Surprisingly, at least some on Reddit seem partially sympathetic. "We are impulsive and culpable for so many things, and together we have hurt numerous people," writes user OscarWildebeests in a thread about the couple's latest interview. "Hell, we continue to do so, as we end up bullying people on this very site."
As for Yelp? "That's a four letter word," Amy says, laughing. "It's a four-letter word for me."
This Spring, the Scottsdale, Ariz., eatery, propelled by a disastrous showing on "Kitchen Nightmares," drew outrage over allegations of stealing their workers' tips, yelling at customers who complained about food and other unsavory conduct.
When those accusations spilled over onto the restaurant's Facebook page, things quickly devolved into tirades -- some involving curse words -- as the restaurateurs attempted to defend themselves.
At the time, The Associated Press described the debacle as a "delight [for] people who love a good internet meltdown, but ultimately "not a best business practice."
WATCH the new interview, above.
Related
Before You Go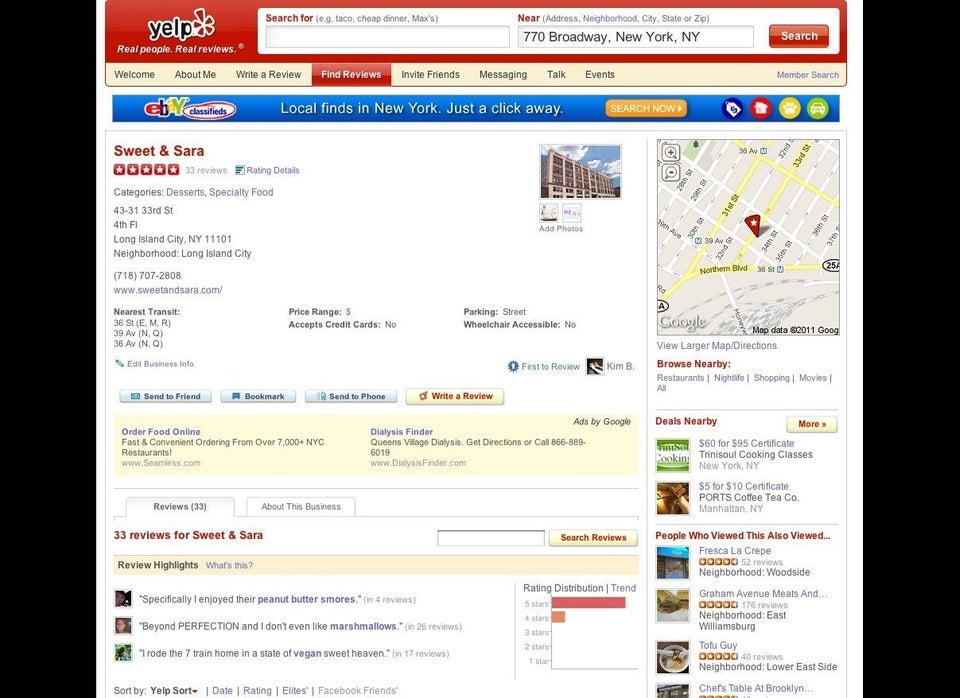 Top 9 Reasons You Can't Always Trust Yelp
Popular in the Community