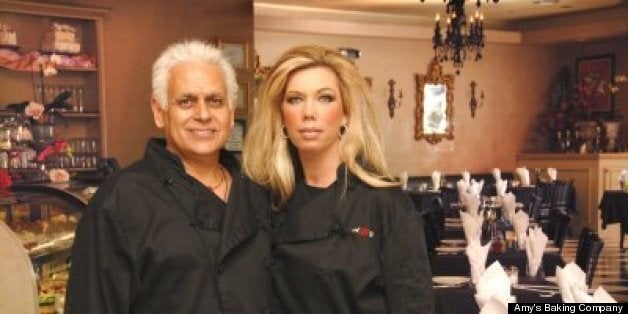 A portion of the proceeds will go to an unnamed charity "organized to bring awareness to cyber bullying," a not-so-subtle reference to Amy's assertion that the restaurant has been unfairly singled out on the internet.
"We are very upset by what has taken place, apologize about the acrimony that has ensued but now must fight back to save our business," Samy Bouzaglo said in the release. "We hope and believe much good can result from what has transpired. We ask the public to keep an open mind as we begin to tell our side of the story."
The Huffington Post reached out to Mike Saucier, a Rose + Moser + Allyn associate handling the reopening, who was unable to offer more information about the event. However, Saucier said more details would be released to the public later today. We will update the post as needed.
Saucier told HuffPost that Rose + Moser + Allyn has experience with crisis PR cases, which, it would seem to an outside observer, aptly sums up what it faces with Amy's Baking Company.
Popular in the Community