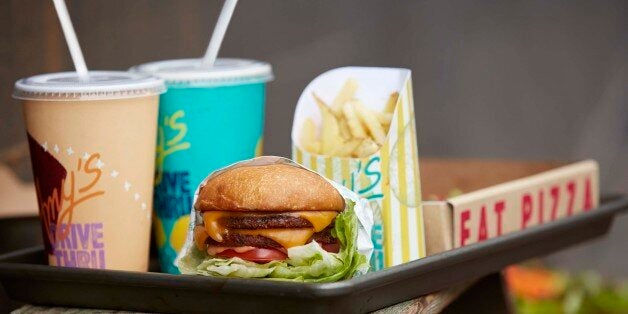 America is getting another all-vegetarian drive-thru next month. Amy's Kitchen, a company known for its vegetarian convenience food and frozen meals, will open its first restaurant in Rohnert Park, California, a city north of San Francisco.
Quick service and cheap prices won't mean fat-laden mystery meat when Amy's Drive Thru opens in July. The restaurant will offer meat-free burgers, burritos, macaroni and cheese, pizza, salad, and chili, as well as milkshakes and vegan non-dairy shakes. Each menu item can be ordered vegan or gluten-free, the company says, and every ingredient is non-GMO. More than 95 percent of the products are organic, and much of the ingredients will be locally sourced. On top of that, the menu is peanut- and egg-free for patrons with allergies.
Though Amy's says everything will be made onsite, the drive thru's prices are slated to remain competitive. A single patty burger, for example, will cost $2.99. A standard burrito will be priced at $4.69 (nudge, nudge, Chipotle) and a personal cheese pizza will go for $5.89. Salads with in-season produce will start as low as $3.99.
Amy's Drive Thru will differentiate itself in infrastructure, too. The restaurant's tables are made from retired auto brake drums, its wood is culled from off-cuts or upcycled from discarded pieces, and tableware will be made out of recyclable, non-GMO materials, collected on site for recycling. Even the takeout bags and boxes are printed with non-GMO ink.
The move is also a step in the right direction for the planet. As Ezra Klein writes in Vox, there's an enormous environmental case for eating vegetarian because animal-free products generally require much less water to produce compared to that of meat -- a fact that could help mitigate the damage from drought. Amy's Drive Thru also plans to host a "living roof" with drought-tolerant and native plants, which according to a restaurant press release, "can reduce a building's energy needs and significantly expand a roof's lifespan." The establishment will also have an on-site water tower that collects rain to water the roof, a reclaimed water system for irrigation, and landscaping and an aquifer system that sends drain water into onsite swales.
Related
Before You Go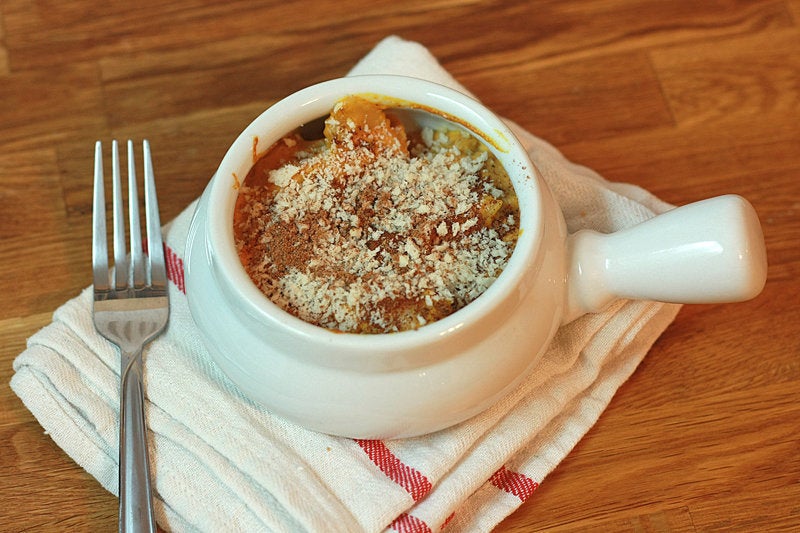 Protein-Packed Vegetarian Dishes