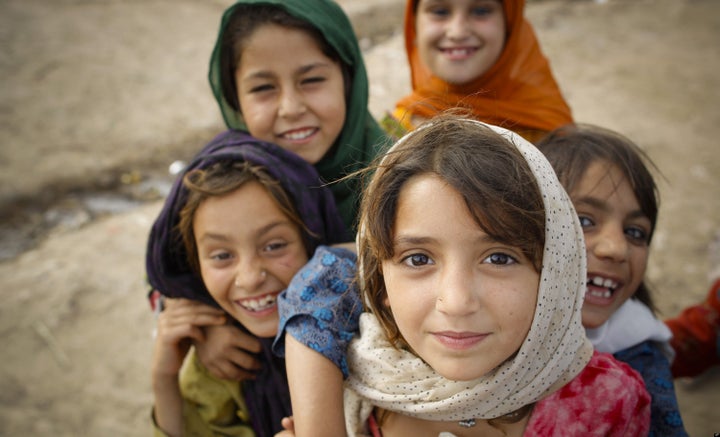 It is becoming a part of conventional wisdom that empowerment of women is one of the most certain ways to move societies forward. Women are a critical force and source of strength in developing and transitional countries. From a common sense perspective, under-utilizing half of a population's brainpower may result in the best ideas never being found. Beyond a layman's perspective, numerous studies conducted by national governments and international organizations show that when women control family finances, the monies are more likely to go towards things like health care and education, improving the welfare of families.
It is this recognition that has led to major international focus on women and girls, particularly in underserved populations. Three of the United Nations Millennium Development Goals (the overall aim of the MDGs is to decrease extreme poverty), address women specifically: Universal Education, Gender Equality, and Maternal Health. Two of the other goals, Ending Hunger and Child Health will be advanced along with the general advancement of women. There are many organizations and civil society generally that are working towards the ideals contained in these goals.

Even the corporate world has put its stamp of recognition on furthering the interests of women in order to advance populations as a whole. Corporate social responsibility programs, which are increasingly gaining status within their enterprises, are also now developing special initiatives benefitting women and girls.
The Nike Foundation, with investment from the Buffet's NoVo Foundation, has chartered a program called "The Girl Effect." Information distributed about this initiative recounts the well known facts that investing in girls early in their childhood can, in addition to protecting them from the dangers of civil strife, lead to a dramatic increase in the economics of a family and in the community at large. It also specifically recognizes that the hardships of underdeveloped countries have disproportionate effects on adolescent girls. They become therefore, the most underserved of disadvantaged populations overall. The Girl Effect cites education and safe environments as among its initial priorities, with the ultimate goals of full economic participation and providing security for families.
Another major initiative emerged from investment bank Goldman Sachs. Its program, "10,000 Women" is designed to give women from developing countries a business education enabling them to better compete. At $100 million, it is one of the larger amounts invested toward the advancement of women in business specifically. It is also a very direct investment in educating women to become economic pillars and leaders in their societies.
There are many good things which can be said about such initiatives. Certainly positive results can be achieved to demonstrate that indeed, moving women forward moves societies forward. However, caution must be exercised as well. When Western forces and philosophies try to aid women in societies that have cultures and traditions reaching back thousands of years, there is a level of sensitivity required. New definitions for the role of women will be most easily created if they are supported at the grassroots level. They will only have a lasting impact if viewed as in partnership with, rather than impositions on the populations they aim to help. And implementers of these programs should remember to include the men and boys in potential cultural shifts, because their cooperation and understanding will be needed as well.
An interesting fact about India's history of women leaders is, of course, that it elected a female prime minister, Indira Gandhi, early in its history. However, this has not necessarily translated into regard for women leaders at lower levels. There have been women elected heads of state in many countries around the world where female citizens are still struggling for gender equality. The question is how can things like the status and regard for these publicly elected heads of state raise the status of women and girls generally.
A combination of the above ideas can be used to begin an answer. Continued focus from international organizations is needed, along with acknowledgment that different roadmaps may be needed to effect change in different cultures. Ideas from the Western world, when thoughtfully executed, can indeed benefit and transform societies and provide economic stability through women in the household. Some of the most important changes will occur when, beyond the development studies, one village hears about the beneficial happenings because another has women leaders.
Calling all HuffPost superfans!
Sign up for membership to become a founding member and help shape HuffPost's next chapter