WASHINGTON ― When a Republican lawmaker in Alaska opposed a bill commemorating black soldiers who helped build the Alaska Highway during World War II, his colleagues from both sides of the aisle called out his views for being misguided.
State Rep. David Eastman (R) represents Wasilla, the town that once claimed failed vice presidential candidate Sarah Palin as its mayor. Eastman, a freshman lawmaker who previously served in Afghanistan, gave an impassioned speech on Wednesday to fight against a bill establishing Oct. 25 as a day to officially honor African-American soldiers who worked on the road stretching more than 1,000 miles from British Columbia to Alaska.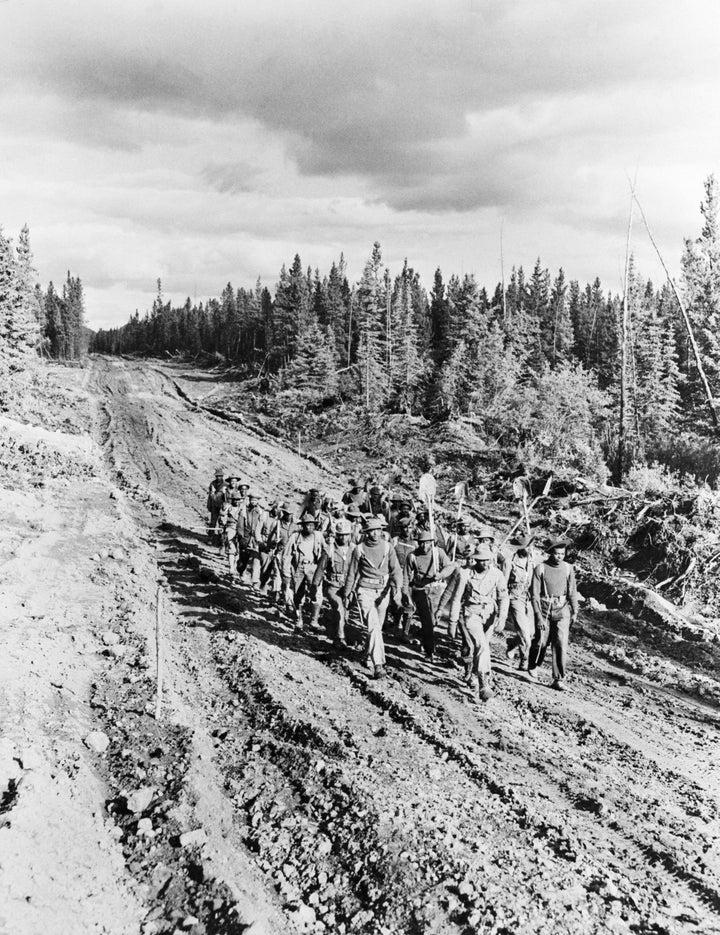 Katrina Beverly Gill, the daughter of one of the black soldiers who built the highway, testified that her father "had to endure the treacherous weather while living in substandard conditions such as living in tents with ice approximately one inch thick on the inside while white soldiers lived in buildings."
But Eastman said a bill honoring those accomplishments didn't honor everyone who contributed to the highway. 
"Let us recognize those veterans for their service, not the color of their skin," he said, later adding that "we don't recognize African-American Firefighter Day, and I don't think we should."
State Sen. David Wilson (R), who is also from Wasilla, introduced the bill, which passed the Alaska Senate unanimously last month. It passed 39-1 in the House on Wednesday, with Eastman the only lawmaker to vote against it. Prior to casting their ballots, a number of lawmakers took time to explain why they thought Eastman was wrong.
"I don't have a rousing speech prepared," said state Rep. Delena Johnson (R-Palmer). "I think we should recognize mistakes we made in the past, and to ignore them would be a mistake."
The bill acknowledges that "the government made that racial division," she added, noting that "these people that the government already separated out did a fabulous job."
I think we should recognize mistakes we made in the past, and to ignore them would be a mistake.

State Rep. Delena Johnson (R)
House Majority Leader Chris Tuck, a Democrat, pointed out that black soldiers had to use hand tools and sleep in tents when it was colder than 20 degrees below zero. The bill is "recognizing people who have not had the same recognition," he said.
The history has "been almost skipped over," added Rep. Geran Tarr (D-Anchorage), who noted that the official 759-page U.S. Army history of the Corps of Engineers only recognizes African-American troop involvement in a one-sentence footnote.
In response to questions from The Huffington Post, Eastman pointed to a Facebook post he wrote defending his vote. "There is nothing right about elevating one group of Americans at the expense of another," it reads. 
But his colleagues aren't buying it.
"I, too, was not inclined to speak on this bill," said state Rep. Matt Claman (D-Anchorage). "I remember my father and my two uncles who both served in WWII, and they served in segregated units, they would want us to vote yes."
Republican state Rep. Gabrielle Ledoux added, "this is part of our history."
Calling all HuffPost superfans!
Sign up for membership to become a founding member and help shape HuffPost's next chapter
BEFORE YOU GO
PHOTO GALLERY
7 Black Innovators Who Are Creating A Better Tomorrow