ALI CAMPBELL OF UB40 TAKES ON BOB DYLAN'S "I WANT YOU"
According to Ali Campbell of UB40...
"When I met Bob Dylan, he said to me he loved UB40 & his favourite track of ours was 'Guilty,' which was a love song and not one of our political songs such as 'One In Ten' or 'Food For Thought' as we'd perhaps expected. So when it came to covering one of Mr Dylan's song, we decided to follow suit and do one of his love songs too, which turned out to be 'I Want You' from our new album Silhouette."
******************************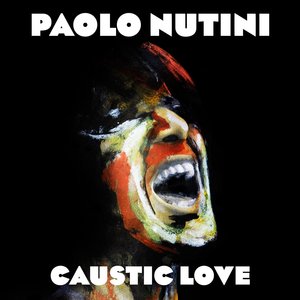 A Conversation with Paolo Nutini
Mike Ragogna: Paolo, "Iron Sky" is the centerpiece to your EP, plus it's a video and a featured track on Caustic Love, the new album. To you, as the artist, why is the song so special?
Paolo Nutini: I never intentionally meant to place such importance on it, especially from all of our songs. For me, it was playing songs to a variety of different people and it was very much a song that resonated immediately to a lot of different people whether it be someone at the record label or my friend at home or a stranger. It was the one that seemed to immediately strike a chord. It gravitated towards being an important part as it has been, it did that naturally, which I was pleased with because lyrically, I wasn't sure how it was going to be perceived. It's not so much about telling anybody what to do or telling someone they're wrong. It's not so much telling anybody what to do or pointing fingers. The song was really being able to understand certain repetitions, certain patterns that we seem to, as human beings, find ourselves in and constantly seem to be worrying in. If I could be honest with you, the EP was something I suppose I was never a hundred percent sure of, really. Essentially for me it's a song on the album and it's a song that I have written. It really doesn't have a priority as such, personally. It's certainly, for me, overtly talking about social themes, it's not my usual style. I suppose the older I get and the more in touch I'm becoming with common problems and rather than looking at something and saying I can't believe that happened, its really more that there are people out that are very lost. Not so much professionally, but a lot of people see the way things are going and they don't know what to make of it.
MR: Daniel Wolf's interpretation of "Iron Sky" through the eight minute film brought a gravity to the song. I guess then, sometimes, a creator doesn't have the intention of creating such a strong end result.
PN: I suppose that's what I'm saying. I remember from the start of the song, I certainly didn't have the inclination that it was going to be perceived the way it has. I guess I'm happy that people see it for what is was. I thought that Daniel Wolf, had that interpretation I was really really impressed with what he had done.
MR: Caustic Love is coming to the states finally, September 16th, but it's already had huge success in the UK. What are your thoughts on the album? Give us a little tour.
PN: For me the subject matter, the title, it's not meant to feel like a negative love. I'm not saying stay away from love. It's more what it can be to you as a person. I mean that to be a positive. It can dissolve a lot of the misperceptions and safety blankets that you can put up around yourself. When you step into that feeling of love it's not the most responsible thing, you know? You make yourself up so much and you've got preconceived rules or notions towards somebody, but I feel like when you meet a certain person it can surprise yourself just how much you give over and how vulnerable you are to what's going on. I think that feeling can leave you vulnerable to one of the most life-changing experiences you're ever going to have. It can be feel-good or it can also leave you looking for someone to take in what you've got and misuse it. It can lead to that ultimate pain that you go through. I think it's the idea of being open to that so that you can appreciate to be vulnerable to someone else. Basically, take a chance. Open up.
MR: You've developed a very loyal and strong fanbase. What is it about Paolo Nutini that draws in your fans?
PN: I don't know...I think people on the whole are commenting and coming to shows are there to see what me and the band are there to do live, rather than come and expect us to have done all sorts of things to force a show they might enjoy. Don't get me wrong, even as a music fan I go to shows and the act don't play the album with the songs you fell in love with them for. Maybe if they had it would have been an even better show, but on the whole we're just playing around. We do a lot of the songs from the previous two records in a completely different arrangement and atmosphere and people seem to be open to that change and even wanting that. That kind of sums up what you said, I think. It's a very open-minded set of ears that we tend to fall on. I'm lucky to have the fans that I have.
MR: What advice do you have for new artists?
PN: Take what you do seriously, but don't listen to what other people have to say too seriously. I think that's a key thing. Be in tune.
Transcribed by Galen Hawthorne
*****************************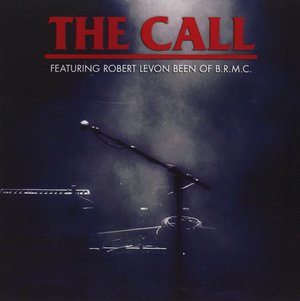 A Conversation with Black Rebel Motorcycle Club's Robert Levon Been
Mike Ragogna: Robert, your dad's group The Call was a pretty successful and admired group. First of all, what are your personal thoughts about The Call and its influence and legacy, especially involving your dad's involvement?
Robert Been: I guess it's strange growing up in all that, because I saw just how much my dad worried and cared so intensely about how or if the music will reach people. I never once got the impression he thought he was successful, or admired really--except for a small dedicated cult following. To be honest though, I guess my impression of The Call was just of a struggling band who never really caught a break, and it was kind of heartbreaking in a lot of ways, because their music was a beautiful and rare thing.
MR: Although on a personal level, this has to be a beautiful and cathartic experience for you, was it at all challenging to be, in a way, standing in for your dad on The Call Live Tribute with Robert Levon Been?
RLB: I'm just lucky that I didn't know what I was doing, otherwise I probably would've scared myself straight. It only dawned on me much much later how hard it was all going to be, more of a cathartic trial by fire I guess.
MR: What did Robert Levon Been add of his own identity to the live performances? While you were performing the songs, did you have the attitude, "This is for you dad!" or was it more about being in the moment, not really conscious of the event's bigger meaning?
RLB: Well, we all lost him a long time ago, and there's nothing anyone can do to bring him back. Music is a deceiver, it can transform time and space and allow you to travel inside it but your still gonna end up back in Kansas when the dream is over. I guess the trick is to not dream alone.
MR: Do you think he would have been proud of what made it on to the tribute release?
RLB: I don't know, the only thing I'm actually 100% sure of, is that he would've never guessed in a thousand years that this show would happen. Partially because I had never even learned one of his songs in all those years. Not even in a lighthearted way thumbing around. I was always so busy doing my own thing that I just never had any interest to stop and look backwards. His music always felt like my childhood to me, it was always so engrained and entangled in the past that all I wanted to do was leave it behind. Don't get me wrong, I respected his music deeply but I guess I never really let it show.
MR: Did you and your dad "jam" together and what did your he teach you about music or pass on to you creatively?
RLB: None of us could really keep up with him actually, he would wipe the floor with us. He would casually sit down and play something on the bass or piano that would literally make your hair stand up. Which is probably how I got my look.
MR: Did any of that make it into your group Black Rebel Motorcycle Club?
RLB: There's actually only one song that he and I ever sat down and worked on together, and I'm kind of intimidated to go back and see if I can finish it. I've been debating it for some time now.
MR: Is there anything you discovered about you, your father, The Call or music in general from the experience?
MR: What advice do you have for new artists?
RLB: Don't trust anyone over 30... and don't bother with anyone younger.
MR: Is this advice you would have been able to hear when you first started and what is the best advice your dad or anyone ever gave you?
RLB: It's funny, whenever I would do something really well, Michael would always say "Beware Of Losing Your Amateur Status." That was his big motto in life. So I'd have to say if you at least know that much, you'll be way ahead of the game.
MR: What's in the future for both The Call and Black Rebel Motorcycle Club?
RLB: The Call are talking about possibly going all the way and playing more shows, and maybe even recording new songs. Whether I'm able to fill in or if they find a new singer - we'll see what comes. As for BRMC though, we're gonna to see how many leaves we can make fall from the tree, with one look and a heart full of trouble.
******************************
A Conversation with Justine Dorsey
Mike Ragogna: Justine, both you and your sister Kerris--who stars in
Alexander & The Terrible, Horrible, No Good, Very Bad Day--contribute "Best Worst Day Ever" to the soundtrack. This must have been quite a stretch being associated with such a thing since you and your sister--in real life--probably have never, ever had a terrible, horrible, no good, very bad day. Right?
Justine Dorsey: Oh, it was absolutely a stretch. Everything ALWAYS goes well for me. No. I'm definitely kidding. My worst day is perhaps too embarrassing to recount, but I will say that it started out with me getting gum stuck in my hair and ended with the dress I was wearing literally breaking. This was recent, by the way.
MR: Okay, fine, we all have them. What about your best day....can you remember what that might have been? Maybe when you won the Malibu Music Award?
JD: That was indeed a very good day! But my favorite days are always the quiet, unexpected ones. My favorite day involved a lot of listening to music while driving with my sister. Our drives are my favorite thing in the world.
MR: What was your musical training like and who influenced you as a singer
and who as a writer?
JD: I grew up doing musical theater and taking voice lessons, so my training was pretty hardcore when it came to singing. I learned how to pick up harmonies and how to take care of my voice. Guitar I started later. I've taken lessons on and off but it's been pretty unstructured; I mainly play so I can write. I love the second part of this question because singing and writing are two totally different animals. I think the style of singing I learned when I did musical theater--really emotional, really dynamic--was a subconscious influence for me. But at the same time, I was listening to these singer-songwriters like KT Tunstall and Ingrid Michaelson, whose voices had this beautiful balance of strong and delicate. KT and Ingrid were definitely influences for me early on. You can sort of hear them in my Under Construction EP. But as I got older, I discovered these whole other worlds of writers that found their way into my music. I love Arcade Fire. I love St. Vincent. I love Arctic Monkeys. Those artists have been really inspiring to me right now. Who knows if you can pick up on them in my music; I just know that they have challenged me and shaped me for the better.
MR: When and how did you decide you needed to work creatively in the music field and how would you describe what your style is?
JD: There was never really a specific day, I just think that the more and more I did it, the more and more I fell in love with it. And any time I write a song I'm proud of, it reaffirms my love and my need to make a life out of making music.
MR: What do you feel are some of your own greatest works and why?
JD: Haha! I'm recording some of them right now, actually! I just finished recording a song I'm releasing in November called "Youth is at Stake" and that song has been huge for me. More and more, I'm starting to understand myself as an artist. It's not fumbling in the dark anymore. I don't know how to explain it, except for it's just really really exciting.
MR: So do you--from your perspective only--have a terrible, horrible no good, very bad song that you'll never show to the world?
JD: YES. And that is all I will say about it.
MR: [laughs] Are you having fun with your association with such terrible, horrible...you get the point!
JD: Hey, why not? It's a perfectly pun-worthy title. But honestly, I'm so happy to be part of the movie. The movie's director, Miguel Arteta, had asked Kerris if she wanted to write something for Alexander, and she in turn asked me if I wanted to write with her. We only had five days to write "Best Worst Day Ever" and record it, and Disney loved it - everything was just so serendipitous! Even making the video. We shot it at our house with our director, Eric Schrader and it was a blast. I will be featuring it on my YouTube Channel:
http://www.youtube.com/justinedorseymusic and http://www.disney.com
MR: Justine, what is your advice to new artists?
JD: Listen to everything! Soak up as much music as you can and then ignore it all. Don't try to be something or someone else in your songs because it always comes through.
MR: What would you have told yourself as a budding artist?
JD: I'm still a budding artist. Hopefully, I will always be a budding artist. Is that crazy cheesy? Anyway, I'd tell myself to stop worrying. The songs will come. But I wouldn't listen to myself.
MR: So what's the game plan? How are you going to kick the butt of this thing called the music biz?
JD: I'm recording five singles that we'll start releasing sometime this late Fall/early Winter. I'm crazy excited to share them. As for kicking said butt, I'm honestly exhausted even coming up with a response. I'm just gonna do all I can, because there are no rules right now. The music business is a whole new world- who knows what'll catch on? Oh no- I'm singing Aladdin now. Whelp, one thing's for sure...I am going to have "A Whole New World" stuck in my head for the next week.
MR: [luaghs] And what's your favorite ice cream? Sorry, had to throw a random question out there.
JD: Ice cream is ALWAYS relevant. My favorite flavor is peppermint. Controversial choice, I know.
******************************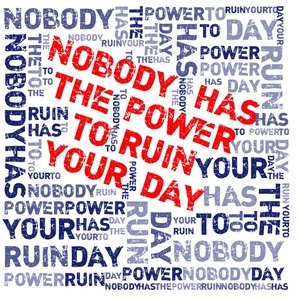 A Conversation with Lizzie Sider

Mike Ragogna: Lizzie, you're a young, emerging country artist with hits such as "Butterfly" and "I Love You That Much." What drew you to help promote bullying prevention?

Lizzie Sider: The topic of bullying has always been close to my heart, because of my personal struggles with it in school when I was younger. That will always be a part of me and so will those emotional scars, but with time, as crazy as it sounds, I have learned to appreciate it, because those experiences have played a huge role in making me the person I am today. I am happy to use what I have learned from my experiences with bullying, to help others who may have their own struggles with it; whether they may be the victim, the bully, or the bystander. "Nobody Has The Power To Ruin Your Day" has become the theme of my Bullying Prevention School Tour, which is what my dad told me one day, walking out the door on my way to school. Its message is that throughout life, the world and the people in it are going to do whatever they want to you, but you are the only one who can decide if that is going to knock you down or get in your way of moving forward. It applies to not only kids, but people of all ages.

MR: Do you have any personal stories about bullying?

LS: I was verbally teased and bullied by my peers in my elementary school years, and that was hard for me. I remember coming home crying, quite often, and begging my parents to homeschool me, because I didn't know what to do or how to handle it. I didn't fire back at those who were being rude to me, because I didn't believe in that. Over time, I learned that the most affective thing for me to do was just walk away and dismiss it, and it changed everything. "Nobody Has The Power To Ruin Your Day." You know, bullying happens in every school. I truly loved my elementary school--my teachers and my friends especially--and some of my best childhood memories were made there. I just happened to be the target of the teasing. Why, I'll never know, but I don't care to know. Possibly it was because I openly showed my love for music and singing, and that came across as "weird" and "different" to the other kids.

MR: What stories have you heard that are cautionary and inspiring with regards to bullying in schools?

LS: When I leave a school after an assembly, my connection with a lot of the kids and adults who were there, continues through social media. I get so many emails and messages from the students themselves, teachers, superintendents, principals, parents...telling me the kind of impression my assembly, and my personal presence, left. Some students have written to me to tell me they were bullies before, but not anymore, and others have told me how I inspired them and how they have developed a different outlook on life. With the older kids, I have even been told that I have saved a life. To know that what I am doing is really working, gives me the most humbled, blessed, and awesome feeling.

MR: What have you learned by participating in the anti-bullying campaigns?

LS: Having the opportunity to tour schools around the country has been truly amazing. I have met so many wonderful and inspiring people, and I've visited with about 100,000 kids so far, which is something I am still trying to wrap my head around. Since beginning my anti-bullying assemblies, I have been able to witness, over and over again, how powerful a message can become when everybody is supporting it together. One of the key parts to my assembly is the finale, which is my original song "Butterfly." Even though I wrote it with my personal experiences with bullying in mind, it is a song to inspire anyone who has dealt with any hardship to spread their wings and fly, and be proud of who they are. Music has a unique way of connecting with people on a deeper level than anything else, and when the kids and I sing it together at the end of the assembly, you can feel that strong sense of unity.

MR: You were labeled as an "Artist To Watch in 2013." How did you react to that when you hear?

LS: It was a cool moment when I found out that I was named an "Artist To Watch" by the CMA. Knowing that I was recognized by the country music community, with that honor, was the most humbling part.

MR: You're working with producer James Stroud on your debut EP. How's it going?

LS: Yes! I recently finished recording my new EP in Nashville with James, and the whole experience was fantastic. James and I just "click," so it almost seemed like we were inside of each other's minds when it came to how we wanted to music to sound. He is a genuinely great guy and very creative. The new music sounds amazing and I am so excited for everyone to hear it!

MR: What's your creative process like, writing and recording?

LS: When I'm writing songs, both by myself and with others, I tend to write the music and the lyrics together. To me, that's the best way to make a song really make sense; you feel everything out as you go. I can write a song in two hours, or it can take me two weeks- leaving it for a while, and then coming back to it, fresh. I'm also the kind of writer that when I write a song, it's done. Most of the time, I don't go back and make revisions. One of my favorite things to experience is the song getting taken to the next level, to production. Hearing it all come together in a big way for the first time, is really cool. When I record the vocals on a song, I am always focused and I am very in-tune with my body. That said, there's a LOT of fun and goofiness that goes on too. My secret to keeping my voice strong and clear is....... coffee. Tip: try to have decaf, when at all possible.

MR: What made you get into music?

LS: From a very young age I have loved music, both listening to it and being the one creating it. My parents are not musical, but we have a strong appreciation and love for it in our home, so I grew up surrounded by it, in that sense. When I was six years old, I was in my first musical theatre production, and that was really what did the trick and made me realize that entertaining and performing was what I wanted to do. At that age, I started to take piano lessons, which I absolutely loved. Then, when I was nine, I began writing songs. A few years later, I picked up the guitar and pretty much taught myself. When I was thirteen, my parents and I made our first trip to Nashville, and that sparked something else in me, that has lead me here. Through the years, I have come to understand more and more, how happy it makes me to make others happy, doing what I love.

MR: What advice do you have for new artists?

LS: The world is filled with so much incredible talent, it blows my mind, and there are so many people who want to make a career out of their talent. In my case, my goal is to be somebody who, in fifty years from now, is known as an individual who changed the world and who is an icon in entertainment and good-doing. From what I have learned, a major factor that separates those who are successful from those who are not, is work ethic. If you know that this is what you want to do, then go for it! Give 110% always and never let anything or anyone stand in your way. Are there going to be discouraging moments? Of course. There will be lots of them. But the climb is really what it's all about. And be yourself. That is the most important thing. You might feel pressured to change who you are for the sake of your success, but staying true to yourself, and working hard, will earn you success, every single time.

MR: What are the plans for the next couple of years?

LS: Honestly, I don't know what the next couple of years will bring. I am so focused on all that is going on right now, that I am only thinking a few months out. I am looking forward to finding out, myself!

MR: Will you be continuing your anti-bullying work beyond these latest efforts? Do you have a bigger plan or picture regarding that?

LS: Anti-Bullying is an important issue to me, and I am very pleased with what my efforts have accomplished already. I am all about being a positive role model and I do plan to continue to be a voice for this cause.
******************************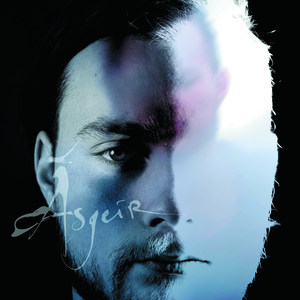 A Conversation with Ásgeir Trausti
Mike Ragogna: Ásgeir Trausiti, you're one of the most popular recording artists in your native Iceland. What is your musical history including influences and musical instruction?

Ásgeir Trausti: I started playing classical guitar around the age of 6, and after that I wanted to be a guitarist. I stayed in school playing classical guitar up until I was 19 so I think that gave me a lot in terms of influences, and because of the technique, especially with fingerpicking, which I use in most of the songs I write. Guitarists like Francesco Tarrega and Andres Segovia stood out for me. But I was also very interested in playing in rock bands and loved bands like Nirvana, Soundgarden, Queens Of the Stone Age, which doesn't really translate into the music I make now, but it used to and still does sometimes. As a teenager, artists like Elliott Smith, Damien Rice, Mugison, Sigur Rós, Jeff Buckley influenced me and maybe at that time I started focusing on making melodic songs with a lot of harmonies. But I think what has influenced me most with what I do now is both melodic folk and minimalistic electronic music, such as Thom Yorke, Justin Vernon, James Blake, Jon Hopkins, Nick Drake, and Chet Baker.

MR: Your album Dýrð í dauðaþögn-that was later recorded and released in English, entitled In The Silence--is the fastest-selling debut in Iceland's history with more than 10% of the country's population owning the album. What do you think it is about the album or you as an artist that resonated so strongly with your country and what was your reaction to that success?
AT: I don't really know, so the reaction came as a big surprise to me. The music seems to get to a lot of people and to people of all ages. Perhaps it's the fact that all the songs are very different from each other or that my dad, who's a poet, wrote most of the lyrics and they are beautiful. I didn't really know how to react to this unexpected success and I was really confused at times, but then I just decided that I was going to try this out and see what would happen. So I did that although it took some time to get used to the life of the musician and all the touring.

MR: Your career has grown to include success in Europe and now you're branching out to the US. Would you say that you're striving to establish yourself as a folk artist in the States and are you aiming from something even more aggressive?
AT: I never really have high expectations and hopes for what will happen in the future, and I don't really like planning things too much but we have good people working with us in the US and it's going quite well there now and seems to be building up, so the plan is to tour a lot there over the next few months and hopefully it will just keep going as well as it has been.

MR: Ásgeir, your single "King And Cross" hit #2 on Shazam in Nashville and has received generous US airplay in cities like Chicago, Portland, Austin and San Diego, so that must be very encouraging. To you as the artist, what is your theory on why it's taking off in the States?

AT: I don't know but probably for some part for the same reasons as why it took off in Iceland or anywhere else for that matter. But I know that there are certain areas or people in the States that are always looking over to Iceland for new music because of the music scene we have here, which many people are fascinated about.
MR: What advice do you have for new artists?

AT: Just be yourself and try and not take criticism or other people's opinions too personally, and have fun!

MR: And what was the best advice you were ever given, about music, your music, etc.?

AT: I think one is just trying to be open minded, trying new things and see where that takes you.

MR: What is your dream for you as an artist in the US and where do you see your musical career going in the future around the world?

AT: I hope I'll be able to tour more in the US in the coming years because I really enjoy it and I'd like to explore the country more. I don't really have a clear picture of myself in the future though. I just love making music, so hopefully I will be able to do more of that. Having people love what you do and getting the opportunity to play music for people around the world is a great bonus.
******************************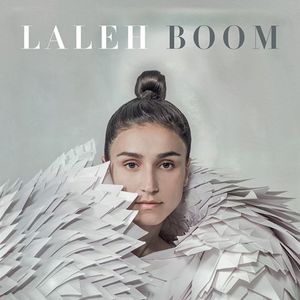 A Conversation with Laleh
Mike Ragogna: Laleh, your new EP Boom contains the song "Some Die Young," which became a healing anthem after the Oslo terror attacks of 2011. It was a Norwegian #1 release, certiefied platinum 14x and you performed it at the Nobel Peace Concert where you and Bruce Springsteen were the only non-Norwegian artists to perform. It brings a lot of weight and credibility to your debut US EP. What are your memories of that time and those events and since it ties-in to your personal history, catch us up on that as well.
Laleh: It was an honor for me to be a part of a healing process for an entire country, and to be able to do something like that. Even though I wrote the song, they co-created it in a way and gave it a purpose. That's very inspiring and makes me wanna continue to write songs.
My personal story definitely affects what I write, but I was a very curious child, and always asked a lot of questions. I would ask question after question about life and death. In the end, the answer is always the same, because we will all die eventually. I have a song that might be on the album that's called "Sway" where I sing:
in the loss, autumn leaf, sway."
MR: Does this experience or success or impact encourage you to creatively continue down "Some Die Young"'s musical and lyrical path?
L: Ever since I started writing songs, I've been writing about life and death and the big issues that I normally don't talk about with other people. I mean, there aren't many situations in life where you can have those conversations with people, it's much easier to write songs about it.
MR: What has the whole experience left you or taught you?
L: I wrote this song when I was sitting alone at home. I never thought so many people would relate to it. The only way to know if a song is worth finishing is if it makes me cry or really feels like an out of body experience. I wanna write songs that are bigger than me, that are larger-than-life and make it all worthwhile.
MR: Laleh, go over the rest of the EP, its topics and perhaps its creative process?
L: The EP starts with my song "Colors" where I sing "I had a talk with the shadow and the light fighting for me. They said put your tricks aside and for once believe. How can I, I dont know how to." And then there's a choir that sings to me while I'm stuck in the light and in darkness saying, "Just because it's black in the dark doesn't mean there is no color, colors colors!" And then colors take over the song. So in the chorus, I wake up and realize everything's not just black and white.
Then we have "Boom" and some of the lyrics are, "Stand by me, we leave the dirt in the earth to bloom. Tell the morning we'll be there soon. Before you go, let your heart go Boom." I just did a lyric video for it where I filmed people on the street looking directly into the camera, with deep feeling. I feel we are all rushing through life and in this song I suggest, "Before you go, let your heart go Boom."
The third song on my EP is "Some Die Young" where I balance the title with "You better hold on. so many things I need to say to you. Please don't let me go. We said we would die together." It's that feeling you have with a best friend saying, lets hold on to this life, let's live forever together, hold on, survive.
The next song is "Stars Align," where I ask myself, God and the stars if they will align. And later on in the song I sing, "This world is in mad hands, the world that I'm so much apart of. It's a beauty when the streets are wet, there's a sense of hope and change to it...and I love it how the moon shines, but will our stars align?"
In the final song "Elephant," I sing that I was born in the desert, and "I can hear the children play with the guards of the jail. I'm thinking of a new name that I can give my self, one day I'll be myself, one day I'll be my own." I also sing about hitting the devil on the nose and that me and my sisters will "rise up like an elephant from the mud, in your care free sleep we will break free."
MR: By titling your EP Boom, are you hoping for it have a strong impact?
L: I feel my heart go "boom" with the release of this album, but the main reason is that one of my songs on the EP is called "Boom."
MR: Who were your musical influences and do you feel your moving country to country possibly have introduced you to musics you might not otherwise have been exposed to?
L: I'm not sure... It's always difficult to know who and why we are who we are, or who I would have been without the kind of experiences I've had in my life--that's a philosophical question. My best guess though, would be yes, I'm definitely influenced by my past. But it's also important to me that my music and my art are not overshadowed by my story. I always try to remember that I have the power over how I tell my story today.
MR: Given your unique experiences to this point, your perspective will no doubt be unique or even powerful. What advice do you have for new artists?
L: Do the things that really matter to you and those that really make your life meaningful--that will be your path for success. Nowadays, success is not always what we expect, which is also important to remember.
MR: What are you hoping to achieve in the next couple of years?
L: I'm hoping my music will reach everyone out there that's ready for me. I'm hoping to have the kind of success an uncompromising artist is able have in this world, and I'm hoping for more happiness and to see new things.
Popular in the Community