In every country, considerable resources are spent by the government and businesses, various national agencies, and often local and foreign NGOs, to improve the standard of living.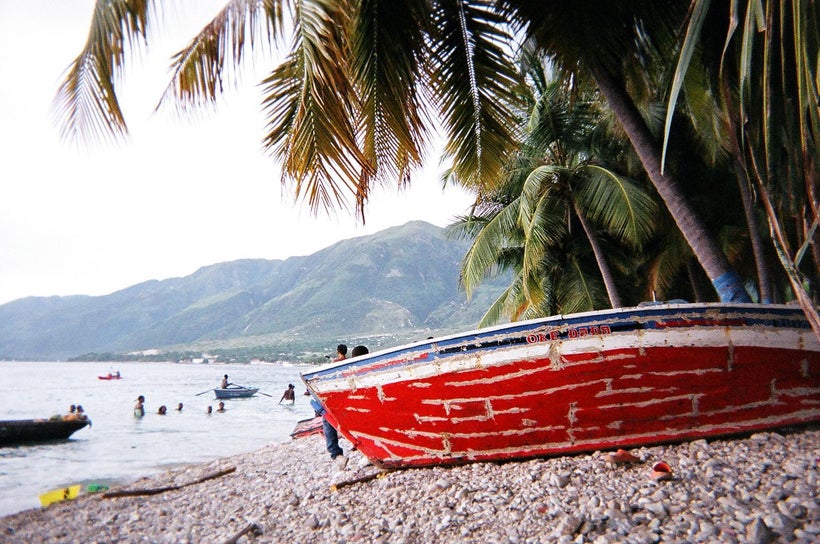 Haiti is no exception. The national budget is 203 billion Gourdes (USD$3 billion) annually, and another 67 billion Gourdes (USD$1 billion) is received in aid each year. On top of this, there are earthquake recovery resources and the money that is spent by private industry, donors, or sent home by the Haitian Diaspora.
With a newly elected government comes big choices: Resources are limited, as they are in every country. How does Haiti choose between one set of priorities and another? With many areas of need, which investments should come ahead of others? Should we focus on building infrastructure and agricultural productivity? Or is improving education access and rights for women a higher concern?
Haiti Priorise has so far involved dozens of top economists from this nation and abroad, as well as more than one hundred sector experts, and stakeholders from the private and public sectors.
The project aims to bring to Haiti something that most countries in the world lack: clear data on the benefits and costs of different interventions.
Without such data, most countries base their priorities on political concerns or public sentiment. The problem is that these provide a poor foundation on which to build a long-term pathway to sustainable growth and inclusive development.
Clear data helps everyone – politicians, bureaucrats and voters – to understand
where and how to achieve the greatest impact with every dollar or gourde that is spent.
The project uses local and international knowledge from top researchers on the costs and benefits of different proposals. All of the possible priorities are made comparable using an internationally recognized process of cost-benefit analysis, championed by the Copenhagen Consensus Center.
For a decade, Copenhagen Consensus has advised policy-makers and philanthropists how to spend their money most effectively. This work, conducted by the world's top specialist economists and experts including Nobel prize recipients, covers a variety of topics, including: development, education, nutrition, health, technology and data, trade and migration, water and sanitation, climate, and many more.
This economic research is not simply about money, but also incorporates social and environmental benefits – in this way, including everything and providing a vital input for political considerations.
Haiti Priorise started by partnering with NGOs, decision makers and businesses, to identify a list of the top challenges and potential investments within many sectors, from road infrastructure through non-communicable diseases to gender rights.
Research papers have been authored by leading Haitian and international economists and peer reviewed by economists, sector experts and academics.
Between now and April, this research is being released. Each paper documents the social, economic and environmental costs and benefits of the wide range of options for Haiti.
For example, the first research released highlights the costs and benefits of investing in electronic voting solutions for Haiti. This is much talked about as part of the nation's future, and is an idea that appears to enjoy solid public support. But what would this look like in reality? How much would it cost, and what would it really achieve?
We will be releasing research on topics as varied as establishing an ambulance network to girls' education.
Some of these align with challenges that are much-discussed and hot topics of debate among Haitians. Should the nation re-establish armed forces, to better respond to natural disasters? Is decentralization a process that would boost the nation's economy, or would it just lead to duplication?
Other research papers, though, look at topics that are not necessarily top of the priority list for politicians or for the public. Indoor air pollution, for example, is rarely discussed in Haiti or elsewhere, yet has a significant death toll. Establishing a legal aid system also isn't the top of the radar. But what would be the costs and the benefits?
Looking at costs and benefits may seem to be a cold-hearted way of thinking about priorities. But not doing this is much more coldhearted – if we end up spending money on interventions which do less good, it means we have less money to help more people most effectively.
Haiti Priorise aims to crunch the numbers for both the talked-about and the less popular ideas. We present these research findings without any agenda other than to boost the policy debate in Haiti and among Haitians abroad.
In April, we will take this further, by convening an Eminent Panel of world-class economists in Port-au-Prince, and asking them to review all of the research.
The Eminent Panel includes Kesner Pharel, prominent economist, public commentator and chairman and CEO of Group Croissance; Ambassador Philomé Joseph Raymond Magloire who specializes in private sector and industrial economics, having been a member of the Haitian Chamber of Commerce and Industry, the Franco-Haitian Chamber of Commerce and Industry, the Association of Haitian Industries, and the Association of Haitian Economists; Ketleen Florestal, advisor to the Executive Director for Haiti at the World Bank Group and representative of Haiti at the International Monetary Fund's Board of Executive Directors; and Vernon L Smith, professor of economics at Chapman University's Argyros School of Business and Economics and School of Law, and recipient of the Nobel Memorial Prize in Economic Sciences.
This eminent panel will be asked to identify priorities for Haiti. But such important topics are too vital to be left to any one group, so we are also asking young people, think tanks, development organizations, policy makers, the diaspora, and civil society to carry out similar prioritizations.
It is our hope that, empowered with more data on the solutions that work and with an increased understanding of where a gourde goes furthest, the public, youth, thought leaders and decision makers will be enabled to focus more on some of the most effective solutions for Haiti.
REAL LIFE. REAL NEWS. REAL VOICES.
Help us tell more of the stories that matter from voices that too often remain unheard.
This post was published on the now-closed HuffPost Contributor platform. Contributors control their own work and posted freely to our site. If you need to flag this entry as abusive,
send us an email
.