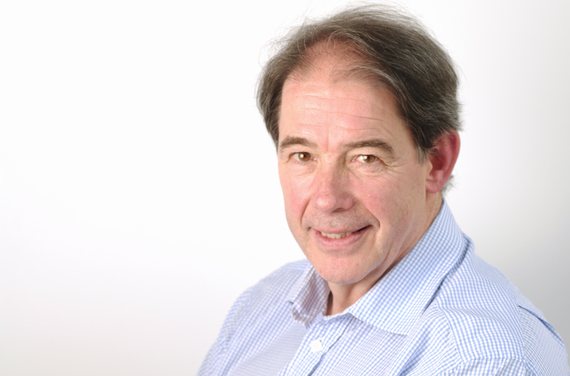 Forum for the Future recently organized an event for our partners, focusing on failure: How can we all learn more effectively from our failures, and how do we overcome the problems caused by "fear of failure," when you're trying to drive business models that are totally dependent on constant innovation -- as the Forum itself is?
Preparing for that event caused me to reflect on just how big a role failure has played in determining the path that I myself have been on for the last 40 years.
I got very familiar with the phenomenon of political failure back in the '70s and '80s, when I stood seven times for the Green Party (or the Ecology Party, as it then was) in local, national and European elections. I only stopped hurling myself into another cast-iron, 100-percent-guaranteed failure when I became Director of Friends of the Earth in 1984, secretly thankful to be able to wrap myself in FoE's mantle of "strictly non-party political."
I'd never have gotten into all of that political stuff in the first place were it not for a totally unanticipated (and correspondingly painful) failure in terms of my chosen career: to become a lawyer. I'd somehow persuaded myself that this would be "my path" in life, allowing me to prosper and do some good on the side. The speed with which I realized the error of my ways was startling: Within three months I'd stopped going to lectures, had an essay graded C- (oh, my God!), and had shunned the company of my fellow students, blaming incompatibility on them rather than on me.
But without that failure in becoming a lawyer, I wouldn't have become a teacher, I wouldn't have gone to the Institute of Education (in those days an epicenter of utterly inspiring socialist teaching), and I wouldn't have taught for 10 years in a West London Comprehensive. It was that decade that grounded me in what has become the bedrock of my life as a sustainability activist since that time: that social justice and environmental sustainability are two sides of the same coin -- a coin that has very little value if all you're seeing is either one side or the other.
That may sound obvious now, but it's been a 30-year struggle to secure consensus on that all-important imperative. For much of that time, most environmental and conservation organizations paid little heed to issues like poverty, economic opportunity and human rights; at the same time, many development and aid organizations treated issues like the environment, biodiversity and even climate change as a "rich-world preoccupation."
As a result, the path from the Brundtland Report ("Our Common Future") in 1987 to the UN's new Sustainable Development Goals (where development and environment are properly integrated) has been slow and painful.
I guess I was just lucky to get to grips with this on the front line of inner-city education back in the 1970s. Many of the kids I was teaching then came from the White City Estate, a stretch of grim, soulless housing blocks running the length of a main road link into London. Serious environmental issues, serious social and health issues -- it would have been meaningless to seek to address these issues, either through the kids or their parents, in some kind of disaggregated way.
I took that learning with me to Friends of the Earth through the 1980s, through all the work I then did around the Earth Summit in 1992, and then into Forum for the Future from 1996 onwards.
And it's still as live and relevant to me now as it was then.
For instance, I'm deeply involved today in the whole question of deforestation as it relates to agricultural commodities like palm oil and rubber. This is a world full of absolutists on every side -- absolutists putting economic growth first, putting the environment first, putting climate change first, putting the rights and interests of communities and indigenous people first -- and forget the rest! But happily, there are also more and more people who've got little time for the absolutists, intent instead on finding optimized solutions that provide lasting benefits for all parties.
One coin, one currency for the future of humankind: social justice and environmental sustainability delivered through genuinely sustainable economic development. My life would never have been informed by that inspiring vision if I hadn't failed to become a lawyer all those years ago in the 1970s!
These are some of the themes explored and celebrated by UK-based social enterprise Pioneers for Change. Their inaugural six-month fellowship kicked off on March 23 and 24, 2015, in London. Pioneers for Change is an initiative of Adessy Associates.
Jonathon, Co-Founder of Forum for the Future, is an eminent writer, broadcaster and commentator on sustainable development. Established in 1996, Forum for the Future is now the UK's leading sustainable development charity. The Forum has a growing presence in the United States and is doing more and more work in India, Hong Kong, Singapore and Malaysia.
In addition, he is Co-Founder of The Prince of Wales' Business and Sustainability Programme, a Non-Executive Director of Willmott Dixon Holdings, a Trustee of Ashden, and a Director of Collectively (an online platform celebrating sustainable innovation).
Jonathon was installed as Chancellor of Keele University in February 2012. He is also Visiting Professor at Loughborough University.
Recent books are Capitalism as If the World Matters, Globalism and Regionalism and Living Within Our Means. His latest book, The World We Made, about how we get to living in a sustainable world in 2050, was published in October 2013.
Jonathon received a CBE in January 2000 for services to environmental protection.
Popular in the Community