Warning: Possible spoilers ahead.
One of the many impressive achievements of Better Call Saul, AMC's semi-prequel to the late Breaking Bad, is that it has created a strong identify of its own by establishing a very different tone from the original.
That made it viscerally jarring last Monday when several extended Saul scenes slammed us right back into the darkest corners of Breaking Bad.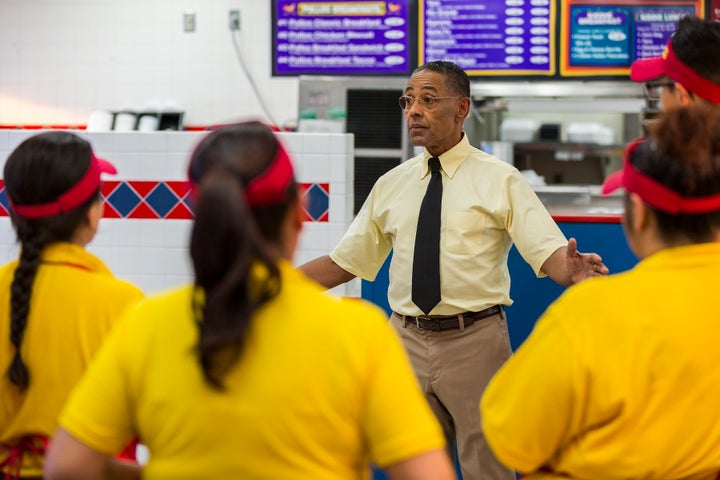 The throwback tone didn't define all of last Monday's show. We eventually shifted back into the tone of Better Call Saul, which has now finished four of the third season's 10 episodes (Mondays, 10 p.m. ET).
But the Breaking Bad part lasted long enough to remind us that as Breaking Bad moved toward the end, its blood became colder than liquid nitrogen. Almost every scene dripped with psychotic menace – the sense something terrible was about to happen and frequently did.
So last Monday's sequences raised an unavoidable question: Will Better Call Saul inevitably also take on that colder, darker tone as its story moves into more troubling places?
That may, of course, be just what some fans have been waiting for. Better Call Saul wouldn't exist if Breaking Bad and its menacing tone hadn't captivated so many viewers.
But Better Call Saul has been a different kind of show, despite the fact its title character stepped directly out of the Breaking Bad mythology.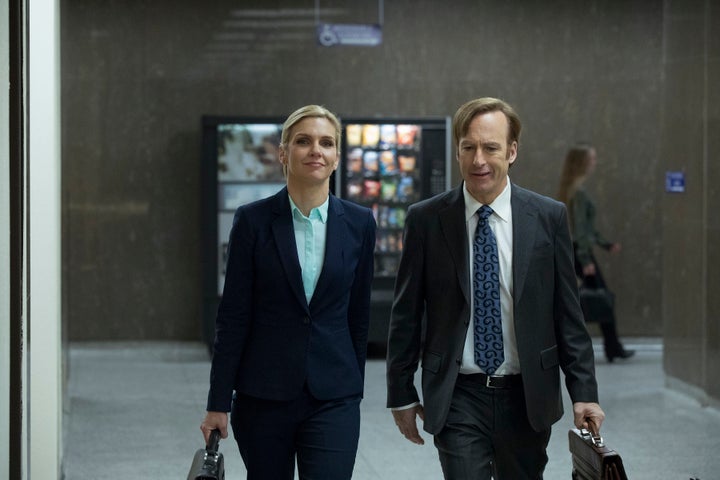 Bob Odenkirk's Saul Goodman was in many ways the outlier character in Breaking Bad.
Saul was the crooked lawyer who took care of extra-legal deals for Walter White (Bryan Cranston). Saul was not a good guy. In some ways he was more morally bankrupt than characters with much more vicious streaks, because Saul did nothing on principle. It was all about the hustle and looking out for himself.
Saul wasn't a caricature, exactly, and he saw nothing amusing about anything he did.
Still, we viewers understood that Saul was a little goofy. Compared to the characters around him, he was the joker in the deck, which is why Better Call Saul has from the beginning had a much lighter tone.
Going by his birth name of Jimmy McGill, the artist who would later be known as Saul has remained a hustler with little regard for collateral human damage.
But the shady deals and underhanded schemes undertaken by Jimmy and his enabling partner/cautious romantic interest Kim Wexler (Rhea Seehorn) have fallen well short of lethal.
His primary battle, with his brother Chuck (Michael McKean), has centered on matters of lawyering and clients. It could be headed for High Noon, but so far it's been mostly a chess match between two smart guys who have issues to work out.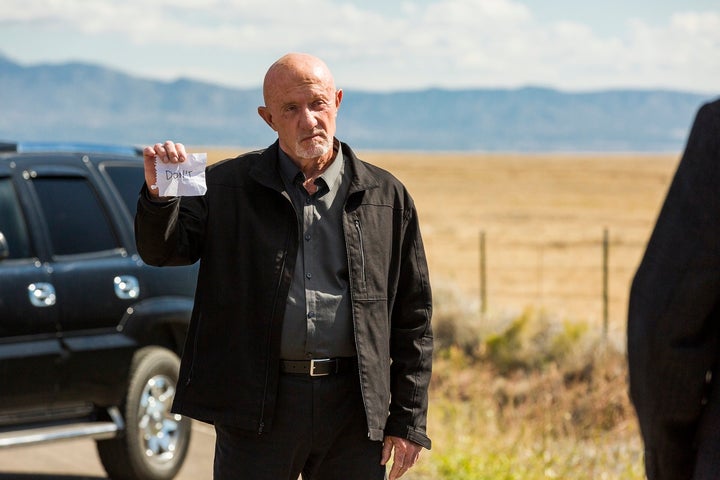 The darker side of Better Call Saul has come with Mike Ehrmantraut (Jonathan Banks), a wonderful character who at the start of Saul was trying to be a quiet ex-cop and has slowly been moving into more dangerous waters.
Now he's dealing with some of the drug dealers who poisoned the waters in Breaking Bad. Those guys, including Giancarlo Esposito's beautifully oily Gus Fring, were at the center of last Monday's scenes.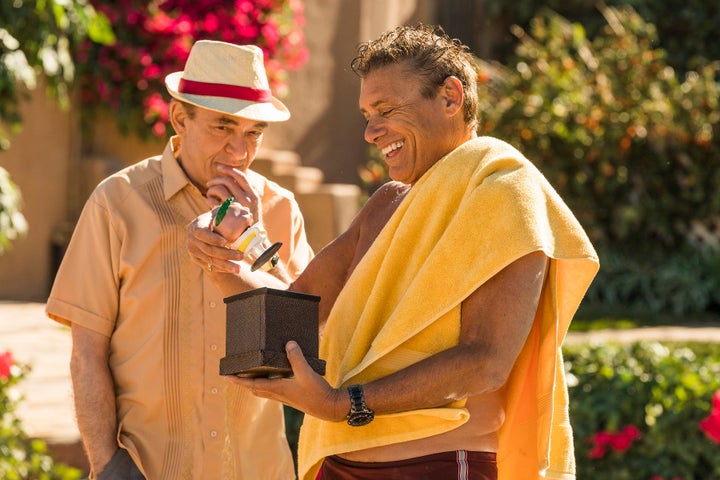 With most of these guys, Gus's slick finesse aside, there's nothing light or funny. There's none of the slight absurdity that surrounds most of Jimmy's hustles.
These are just stone-cold dudes who would give zero second thought to wasting friends, foes or innocent bystanders.
If their world subsumes Jimmy McGill's world, as perhaps it inevitably will, mark down last Monday as the day Better Call Saul's Ice Age began.
Calling all HuffPost superfans!
Sign up for membership to become a founding member and help shape HuffPost's next chapter
BEFORE YOU GO